Dollstown Elf "Alice in Wonderland" Travel Outfit - April 2016


This commission for the Dollstown Elf body (52.5cm) was inspired by the Tim Burton movie "Alice in Wonderland". At the end of the movie Alice boards a ship in her travel costume. There are seven pieces in this costume.

The first piece shown is the blue and white striped undershirt with matching wristlets. The fabric is tiny striped cotton seersucker. The unlined shirt closes in back with small snaps. The wristlets close at the palm and wrist with tiny snaps. They have a thumb division sewn into the hand.

The next piece shown is the tiered and embroidered slip made in white batiste fabric. The slip's yoke closes in the back with two hooks and eyes. The gathered tiers are finished with a self ruffle and a lovely lace peeking from behind the ruffle.

The tiered chiffon blue skirt is added next. The yoked skirt has four gathered tiers and fastens in the back with a snap and hook and eye closure.

The navy blue vest is now donned. The vest is made with navy suede cloth and lined with off-white silkessence fabric. It has three tiny black snaps to close the front. Five tiny navy buttons (non-working) are added to the front.

Finally the "Alice" travel blue coat is added. The coat is made of powder blue suedecloth fabric with white silkessence fabric as the lining. The lapels are embroidered with pale blue Madiera embroidery thread; and the front and collar are top-stitched with the same thread. The waist has a white hook and eye closure.

My Dollstown Elf Soyu, Wren, is modeling. She was beautifully painted by Jay Searle, her eyes are custom 14mm Gumdrops, and her wig is a reddish blond MoniqueGold.



Travel "Alice in Wonderland" - Customer Photo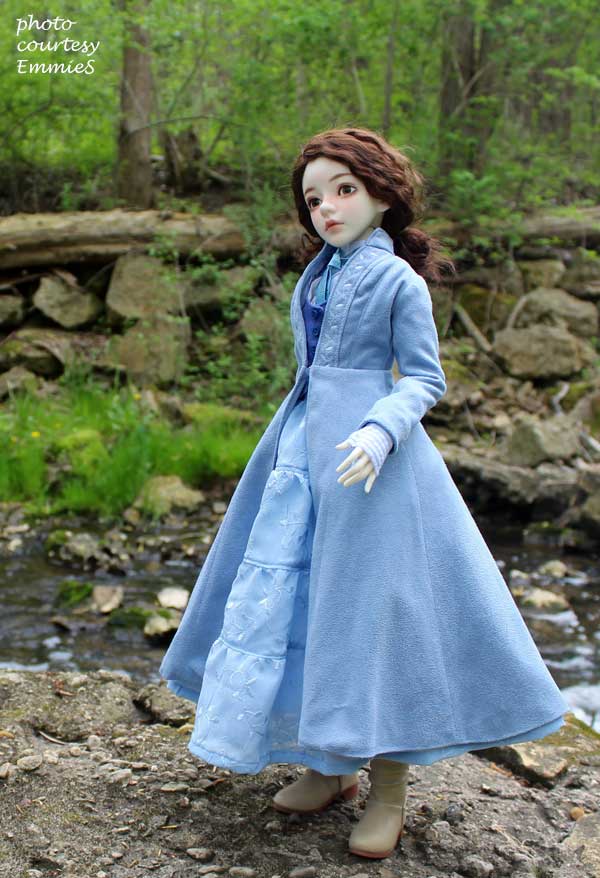 Blue/White Seersucker Undershirt & Wristlets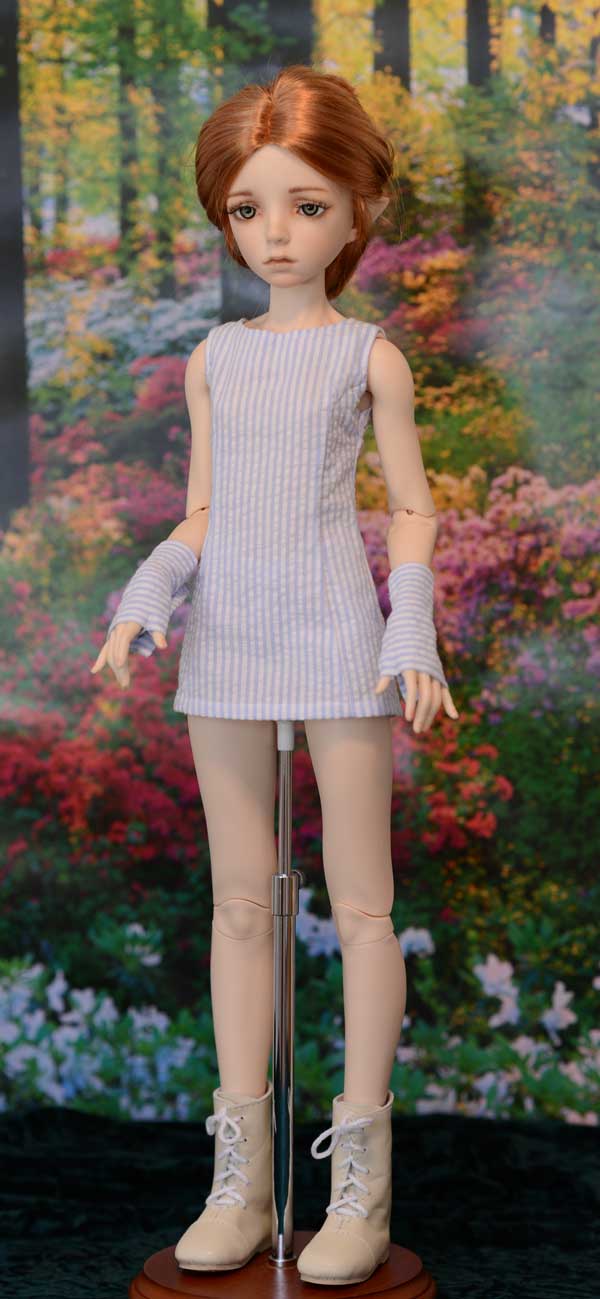 White Batiste tiered slip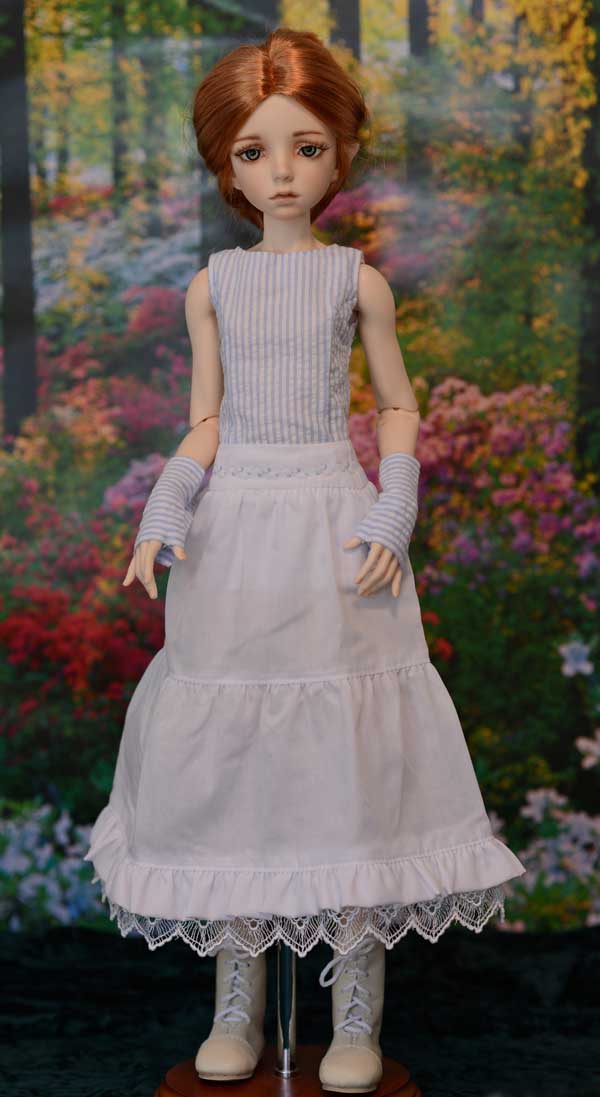 Fine Swiss "Angel Wings" muslin Blouse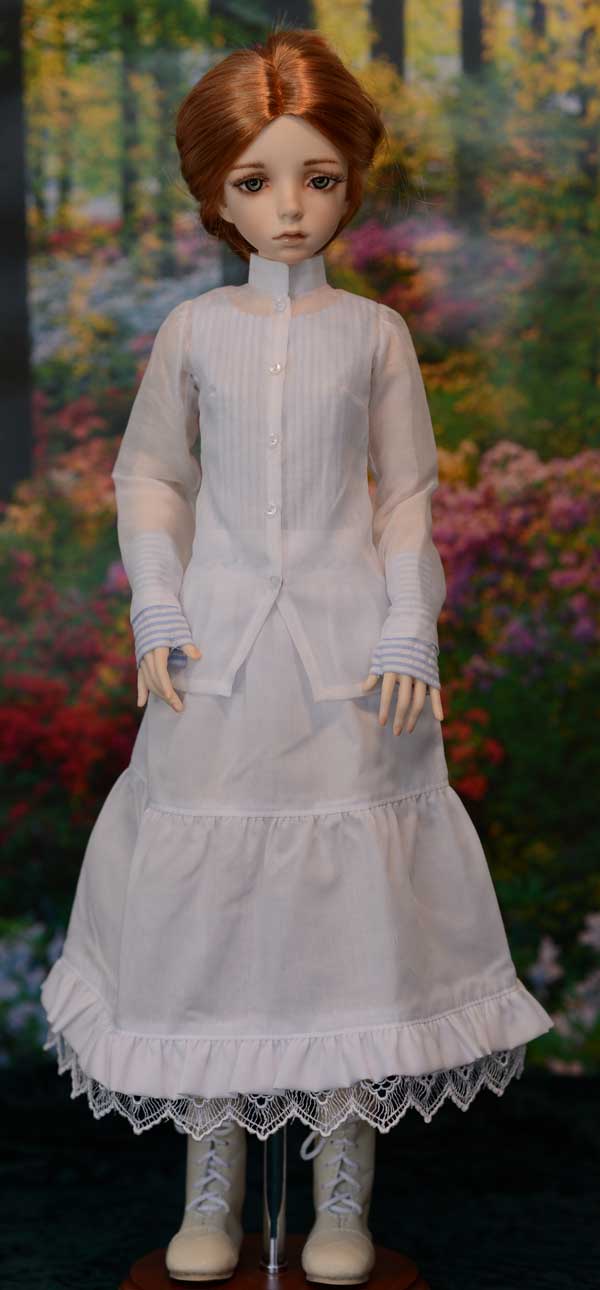 Blue tiered chiffon skirt is added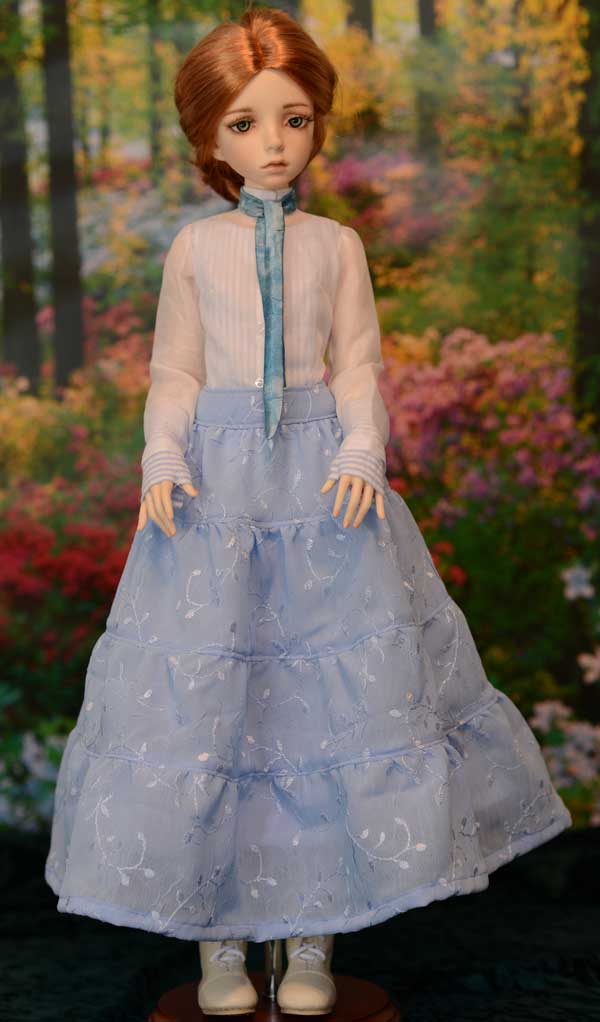 Navy suede-cloth Vest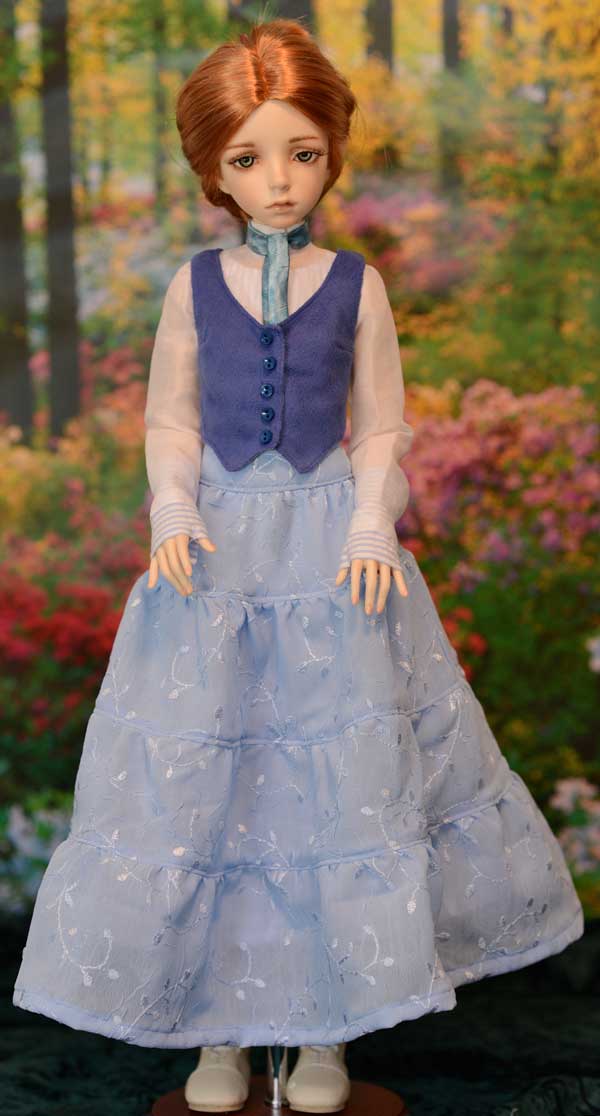 close-up of the vest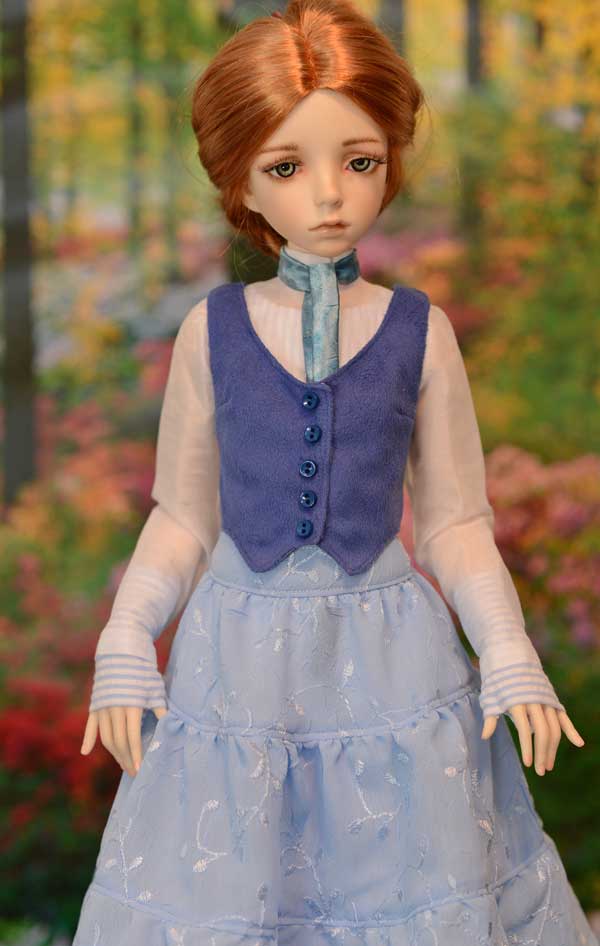 Blue Suede-cloth Alice Travel Coat