Brothers Grimm - Mirror Queen - Commission July2016


This commission was for two garments inspired by the movie "The Brothers Grimm" for the Mirror Queen character in her red gown - sized for the Large Bust EID woman.

The garnet gown was created with panne' velvet. The bodice is lined with garnet stretch knit. The deeply opened bodice is edged in gold metallic lace. The front laces closed with gold thread. There are six white ribbons on each armseye sewn to a gold bias covered elastic band which snaps inside the upper arm. (the customer will decorate the white ribbons and the front of the gown with hand beading)

The detached, deeply draped sleeves have tangerine polyester lining fabric which has been embroidered with four different stitches in six rows. The outer sleeve edge has another metallic gold lace sewn using gold embroidery thread on the lace side. The upper arm of the sleeve is lined in the same garnet knit as the bodice.

The white bodysuit was created with white dance fabric. It is deeply open in the front and has short legs to help in dressing. It also has a bridal satin collar with seven points. Gold organza was gathered and hand sewn to the front opening and the satin collar edges. Silk ribbon ties close the front.

My EID Medium Bust Model, Carina ('Bellydancer' in light brown, in padded bra), is modeling the bodysuit and the Mirror Queen gown while wearing heels. Carina was painted by LynR, she is wearing brown glass eyes, and a vintage CanCan wig.



"Brother's Grimm" Mirror Queen Set - Customer Photos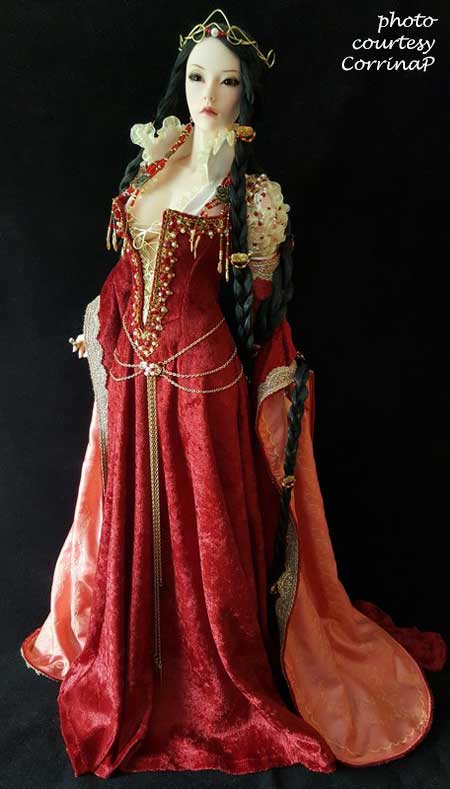 worn by EID Carina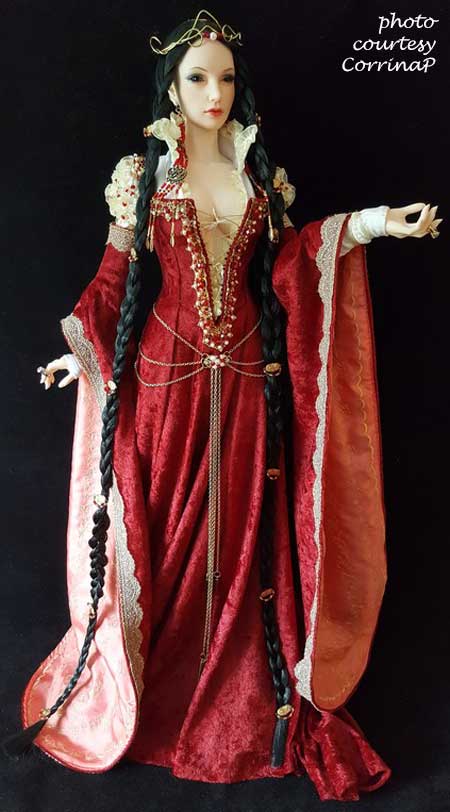 closeup of bodice - customer beading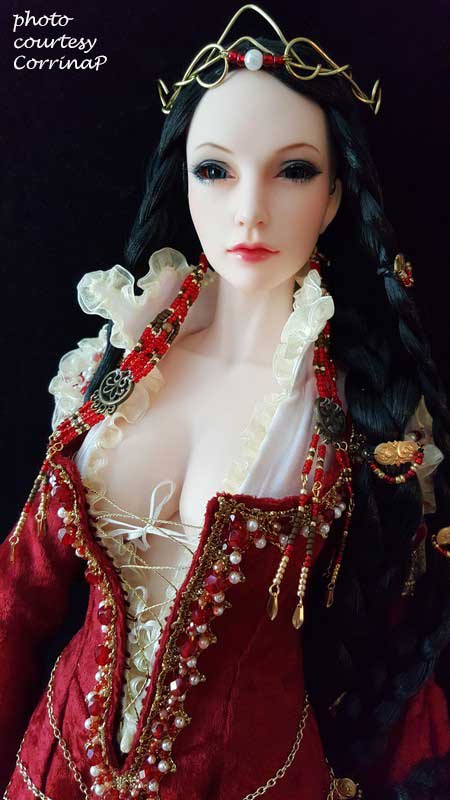 worn by EID Carina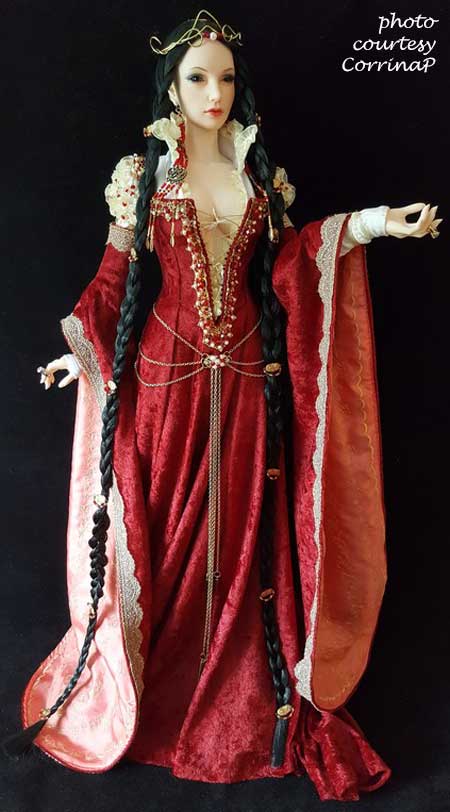 closeup of beading - all done by customer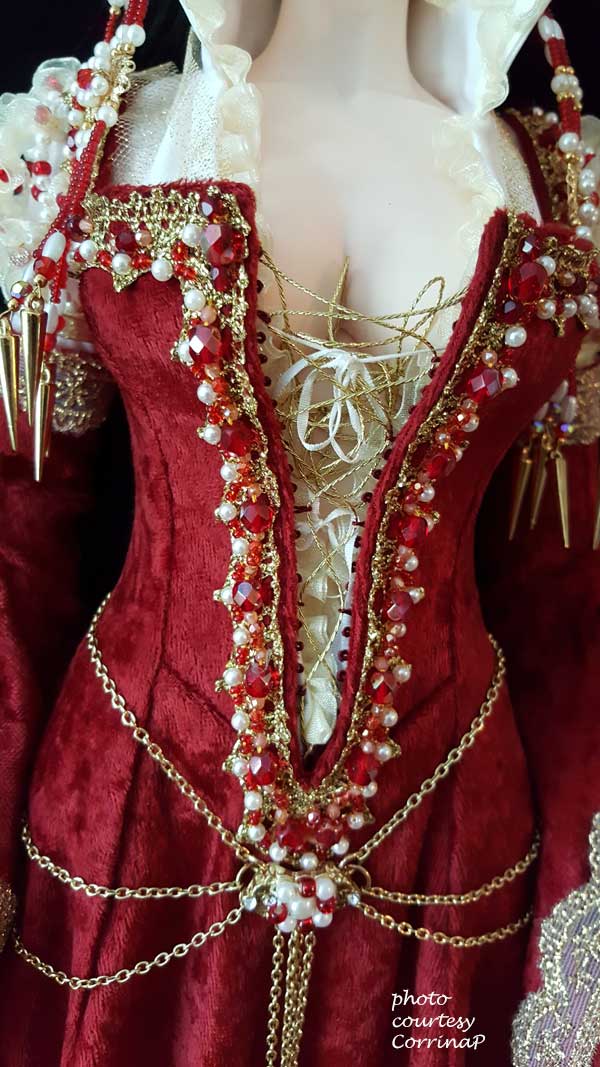 worn by EID Carina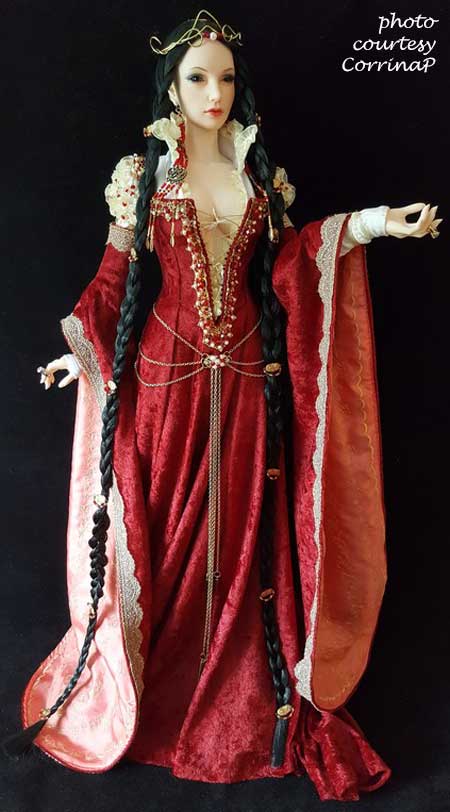 shoulder and waist embellishment in work by customer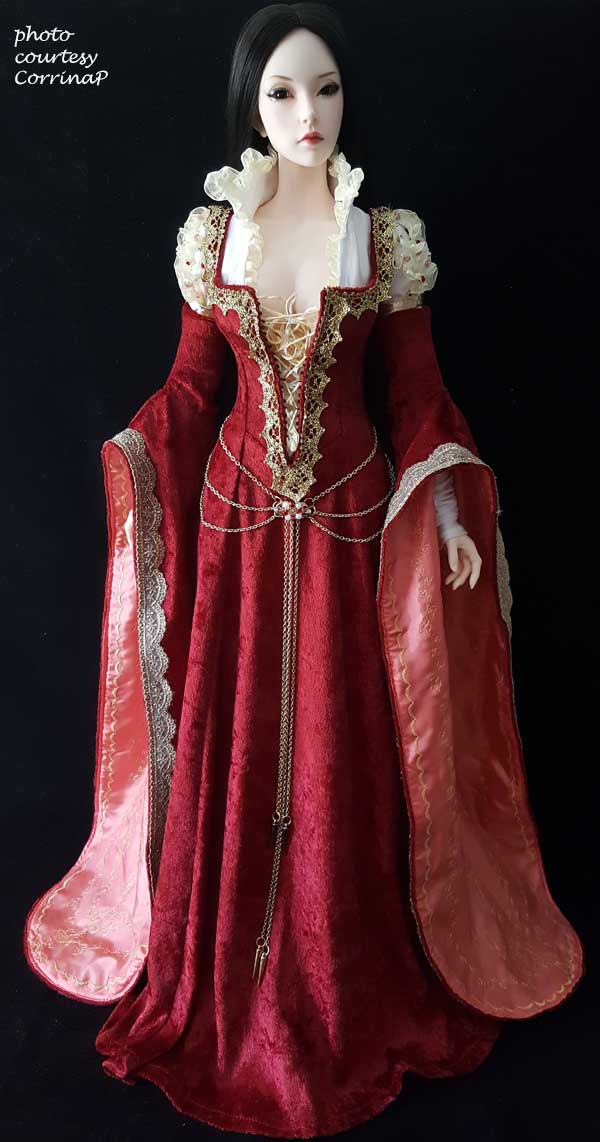 Mirror Queen Gown - pieces as sewn - customer photo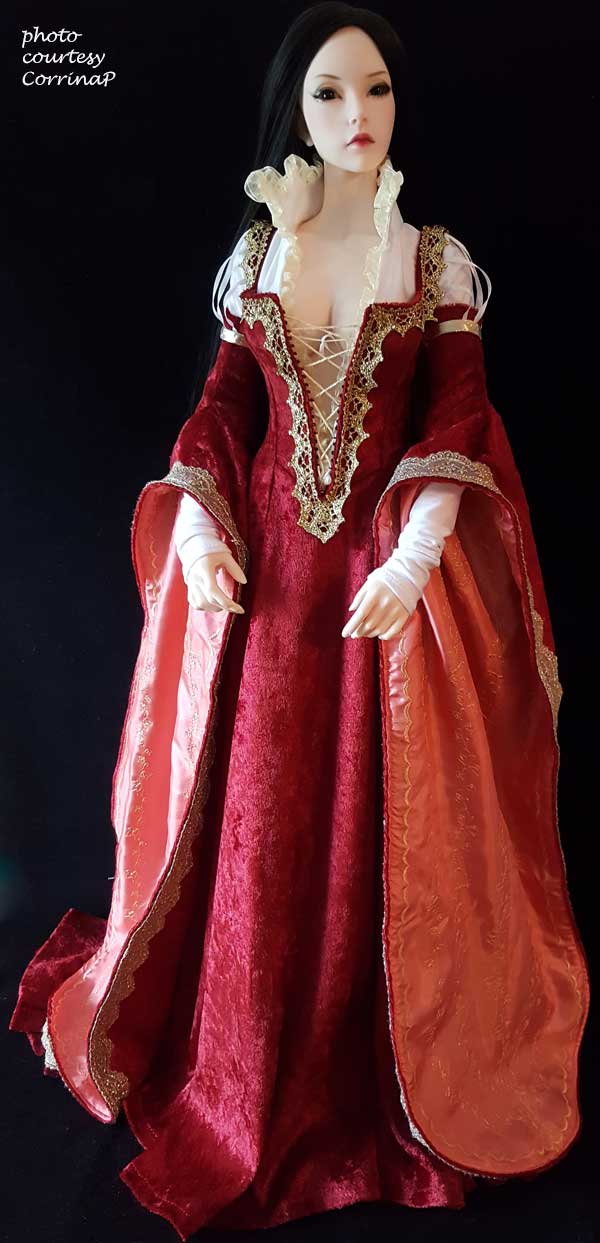 EID Mirror Queen Outfit

close-up of draped sleeve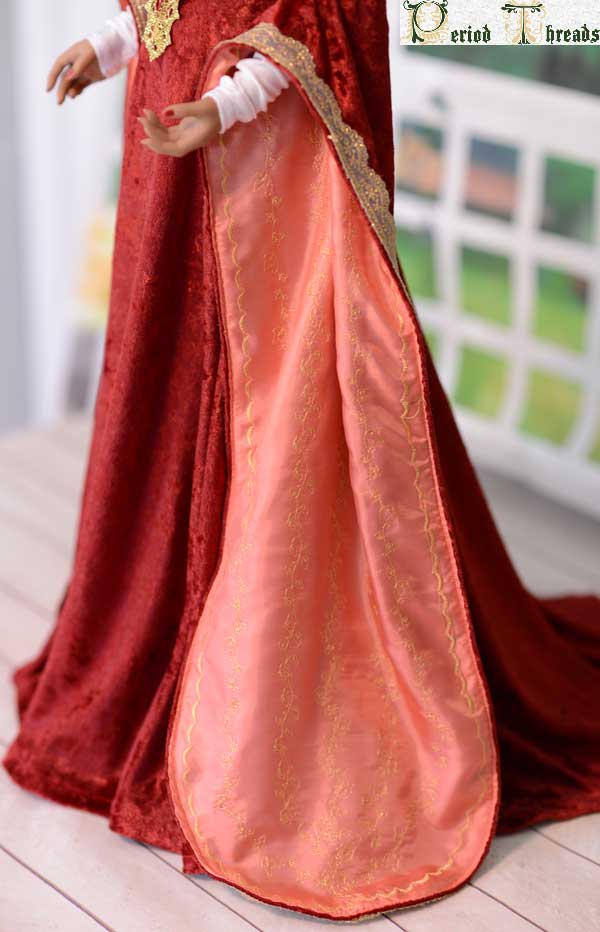 close-up of bodice front view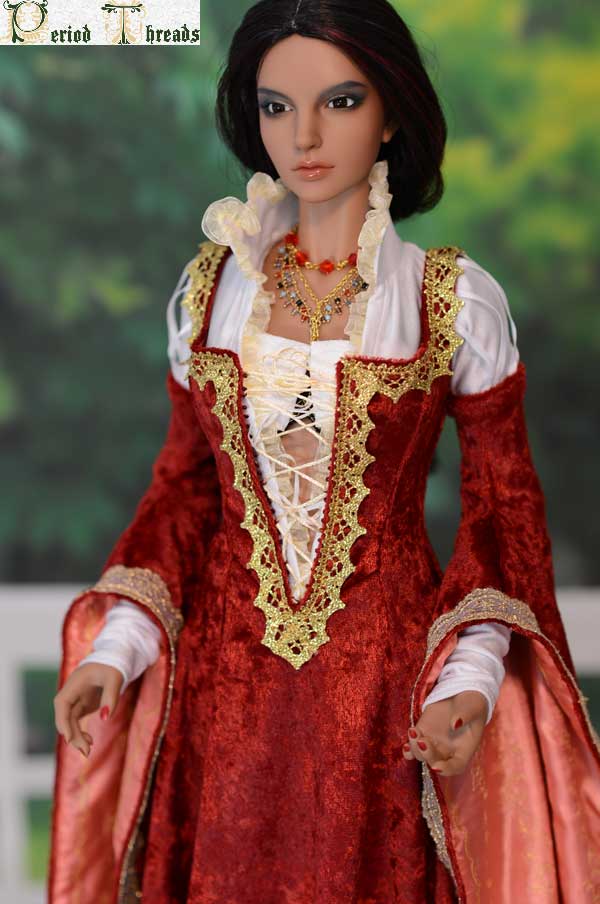 close-up of bodice side view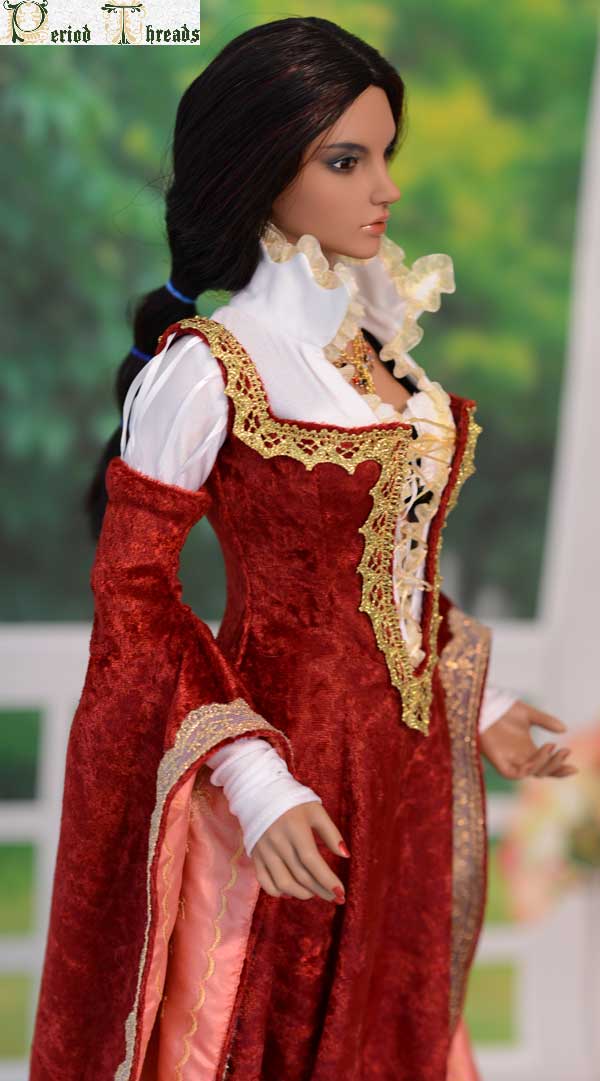 close-up of back view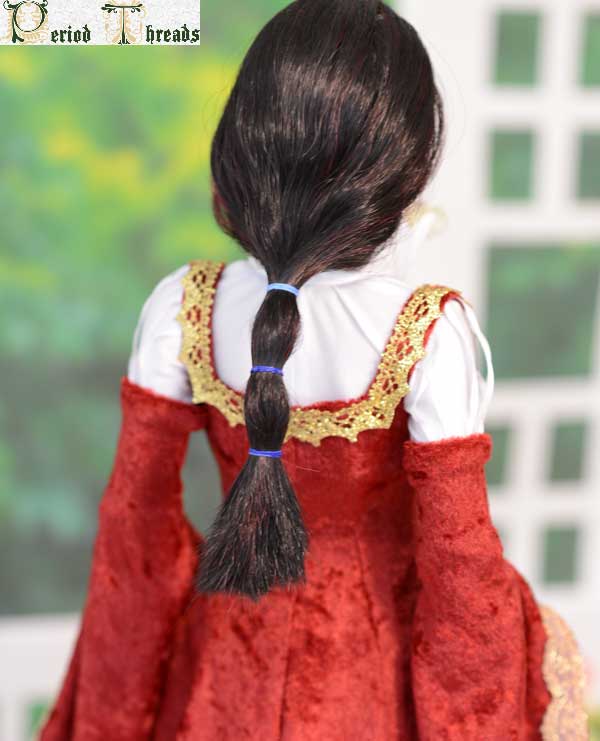 full length side/back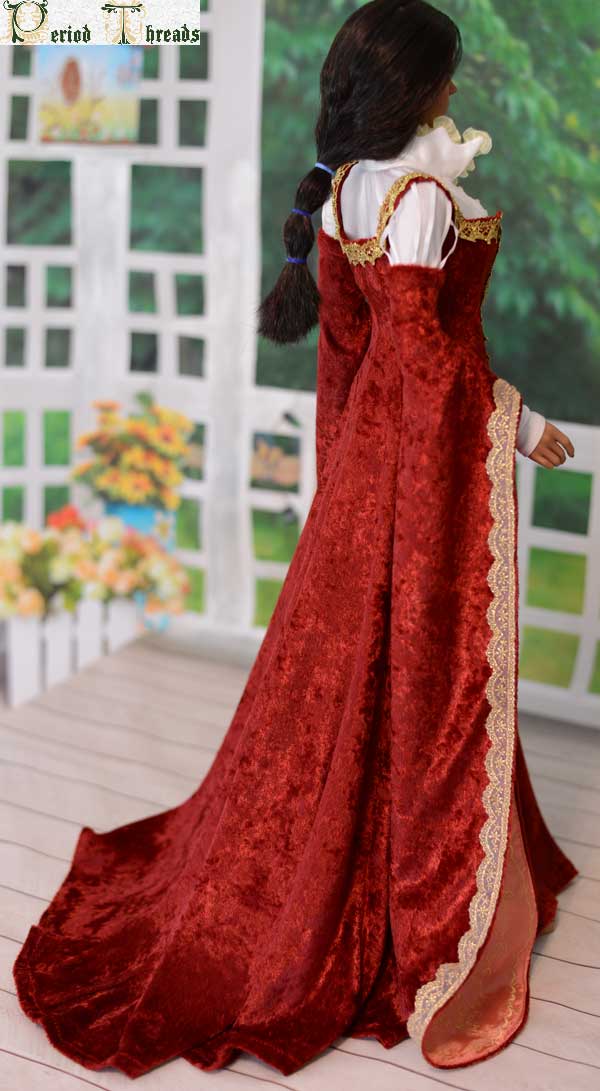 front w/sleeve belled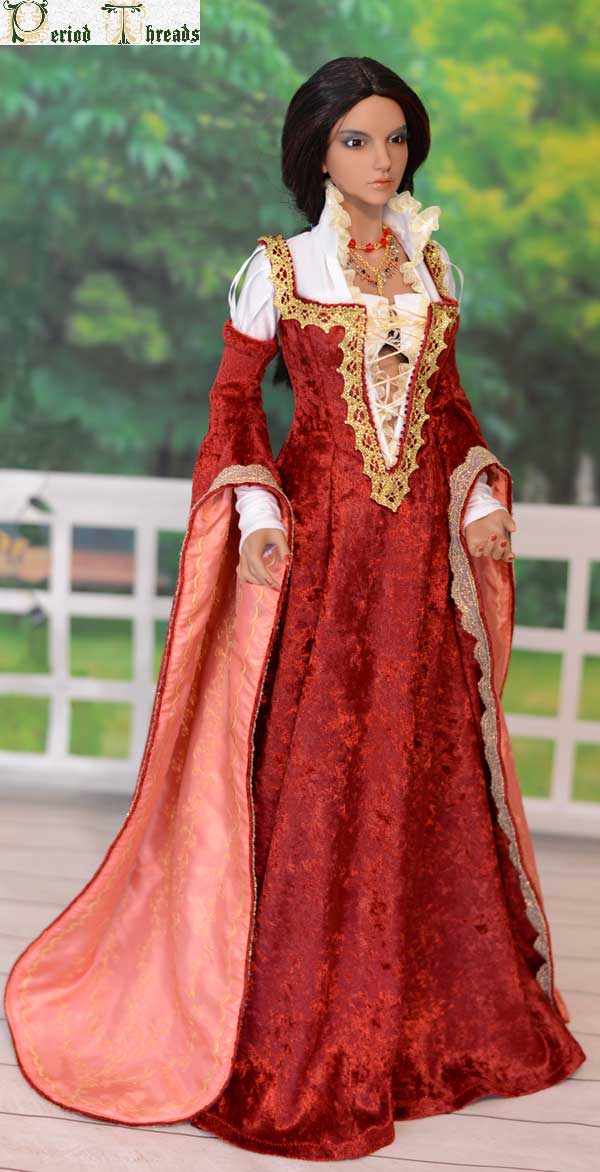 closeup of bodice front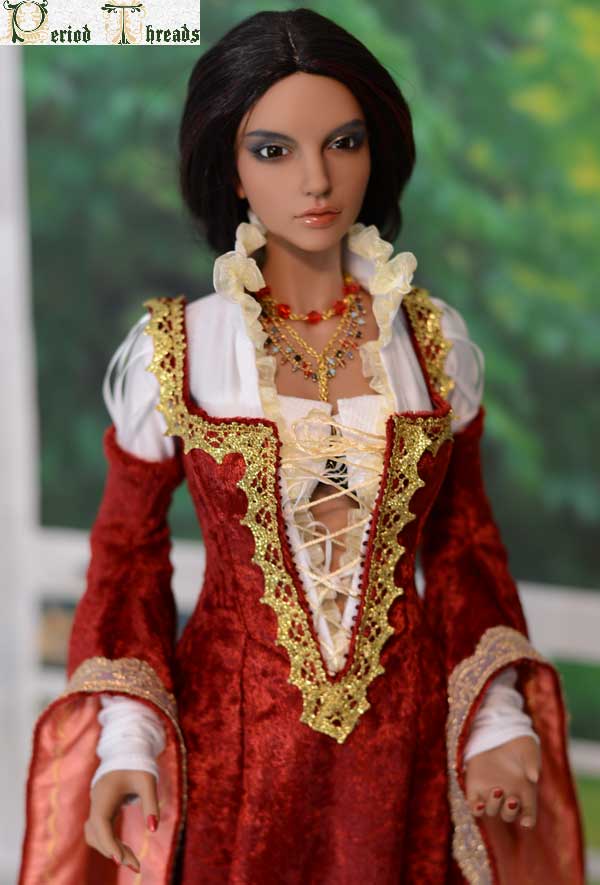 closeup of ribbon/sleeve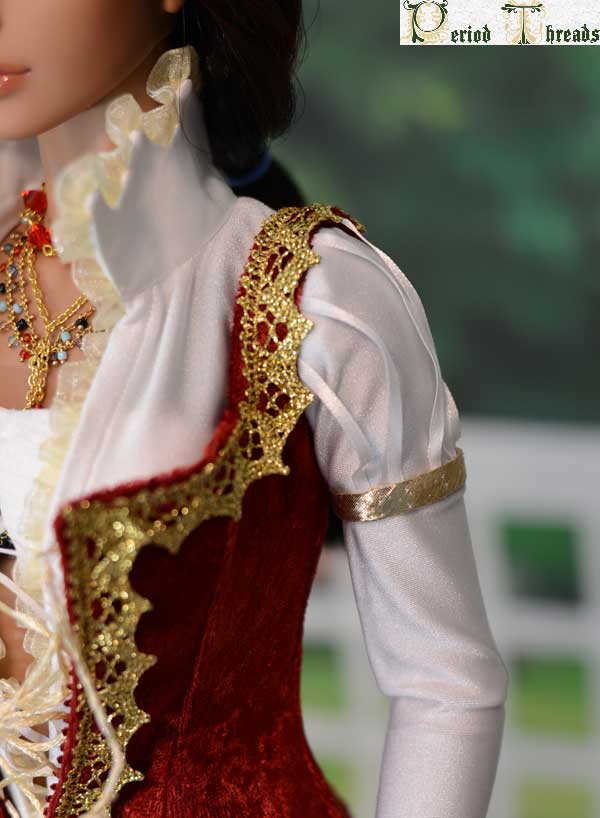 EID white dance fabric bodysuit - Satin Pointed Collar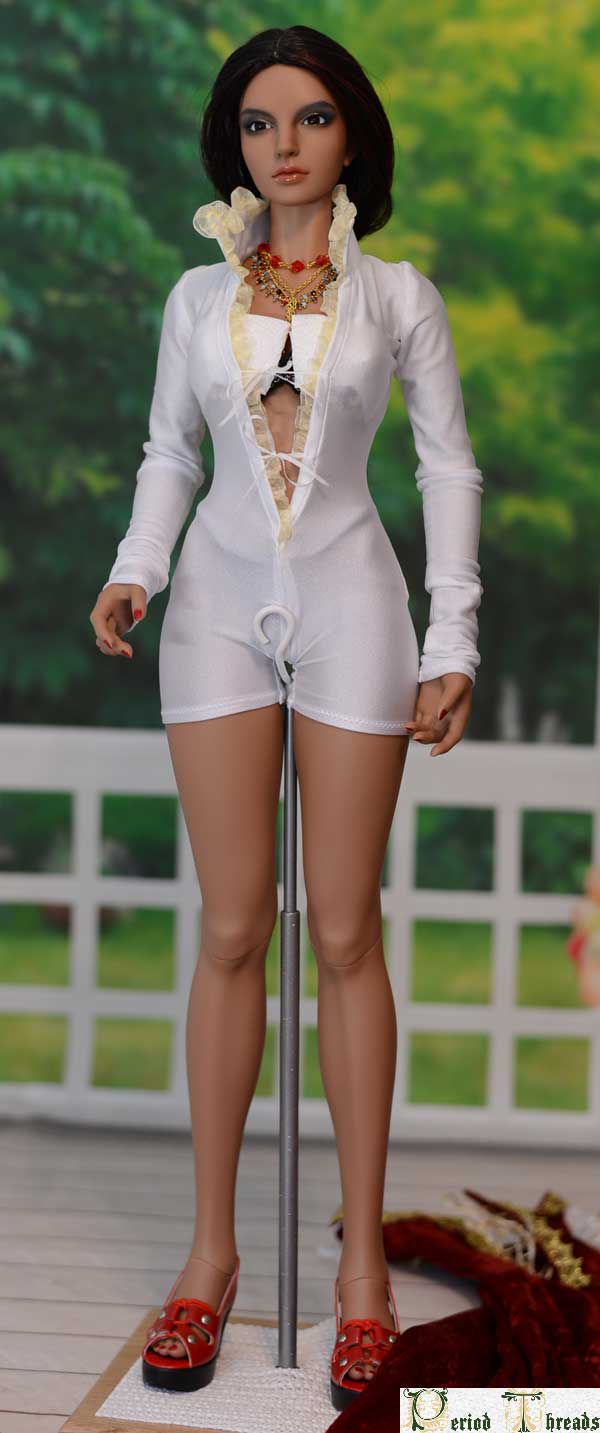 close-up of collar