"Outlander - Lord John" British Army Uniform June19


This commission was inspired by the "Outlander" TV series' "Lord John" British Army Uniform. It was created for the Iplehouse EIDman Model Body (70cm). The commission consists of six pieces: uniform jacket, waistcoat, shirt, neckcloth, breeches and tricorn. The Lord John uniform was inspired by the Outlander costume worn by David Berry and period photos from research.

The Uniform Jacket fabric is sewn with red poly-wool challis. The coat collar, turn-back cuffs and skirt lining is blue cotton fabric. The upper body and sleeve lining is red satin.
The jacket features extensive embroidery in silver Madeira embroidery thread. It has nine unopened buttonholes on each side of center-front sewn with silver Madiera thread and trimmed with 18 silvery 6mm metal button-beads. The shoulder epaulets are embroidered with two silver thread patterns, and trimmed with silvery metal beads.
The turn-back cuffs have silvery embroidery in two patterns, and four 4mm silvery metal beads. The jacket skirt is tied back as in the inspirations photos and is embellished with a 6mm silvery metal bead on each side.

The tricorn hat was made with imported blue Irish Linen fabric. The crown is lined with black batiste. The brim was embroidered with the silver Madiera embroidery thread. The embellishment at the crown's left side was made with embroidery over a base and trimmed with a silvery bead.

The uniform's waistcoat fronts are sewn with white/ivory microsuede cloth. The waistcoat back and full lining are white batiste. Eleven small silvery-white buttons with working buttonholes close the center front. Two working pockets have self fabric pocket flaps. (Note - altho all waistcoat buttons weren't fastened - they do all work)

The uniform shirt is done in white 100% cotton Swiss batiste fabric. It has 4mm silk loops at the neck opening with small white 'pearls' as buttons. The wrist cuff has a self fabric ruffle, embellished with two 'pearl' buttons and closes with a small snap on each side. The shirt pulls on over the head.

The period style neckcloth is done in same 100% cotton white batiste fabric as the shirt. It wraps around the neck, secured with a pin or decorative piece (not included).

The uniform fall-front breeches are sewn in white/ivory microsuede fabric. The silvery-white decorative buttons at waist and fall front match those used on the waistcoat. Two medium snaps close the waist and two small snaps anchor the fall front. The calf openings also close with a small snap.

My Iplehouse EIDm Kamau (original Model body, light brown) models the Lord John uniform set in his bare feet and in Iplehouse tall L052 boots (not included).



Complete Lord John Uniform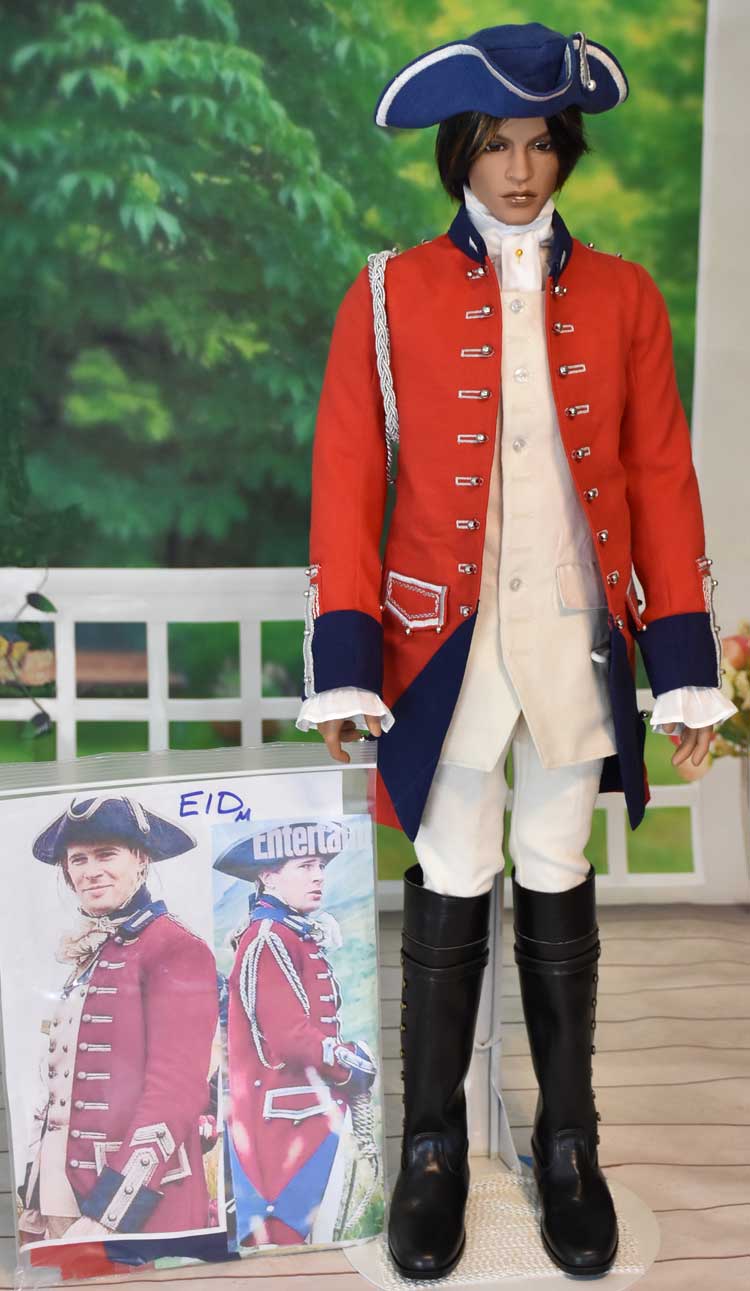 side view


other side view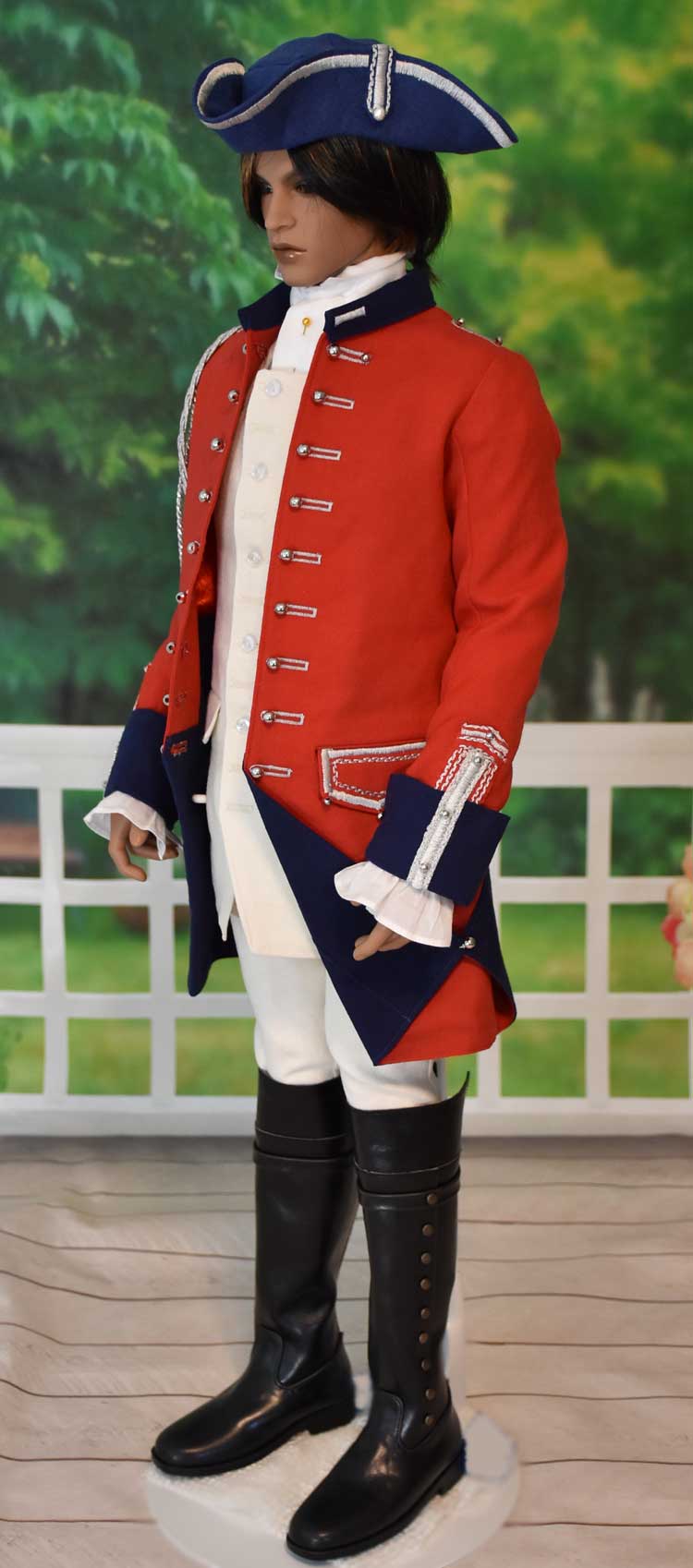 showing working pockets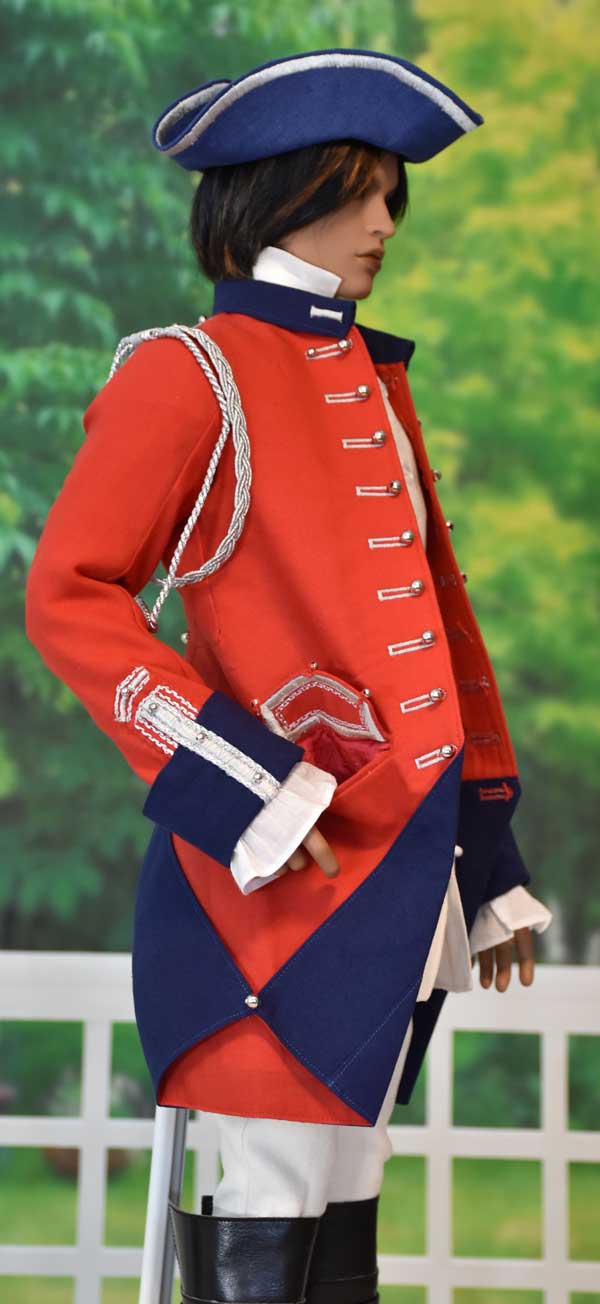 another view


back view of jacket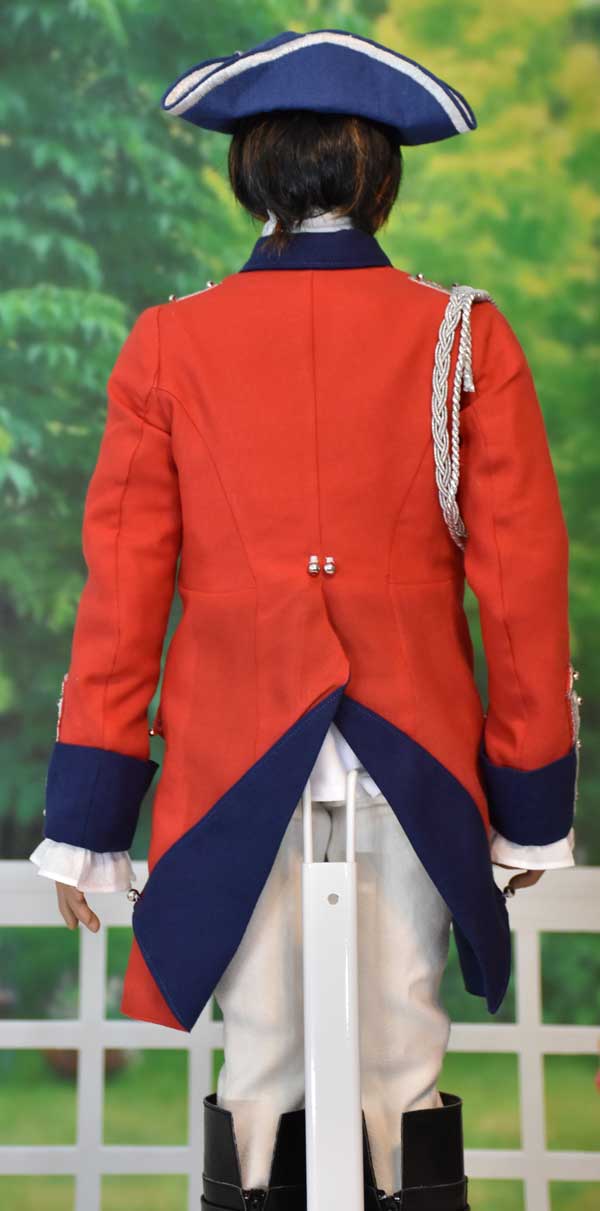 White/Ivory MicroSuede Fabric Waistcoat

closer view of front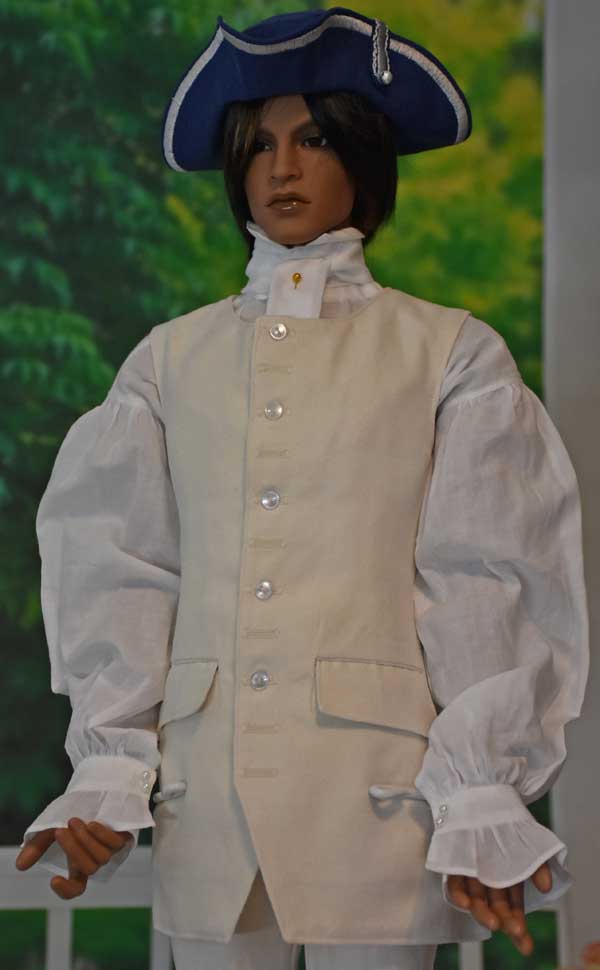 back view

side view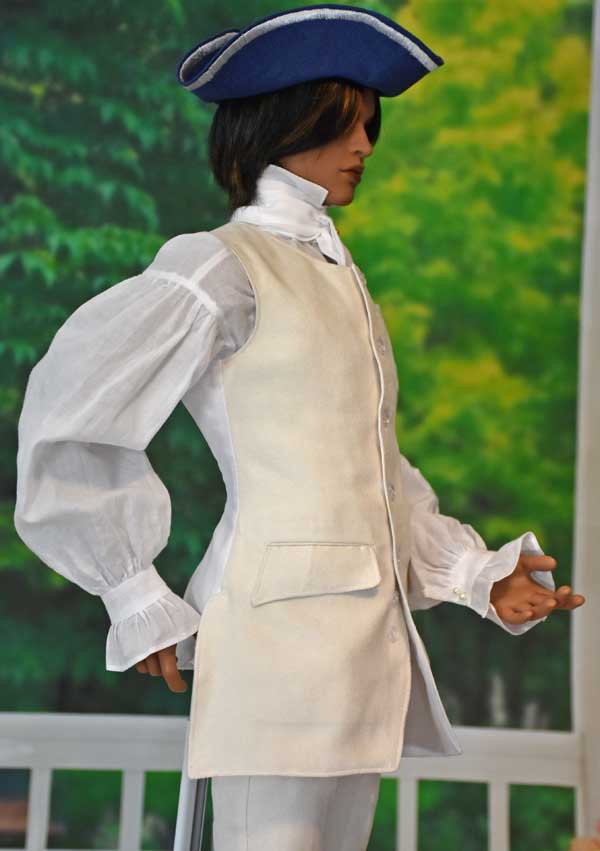 showing working pocket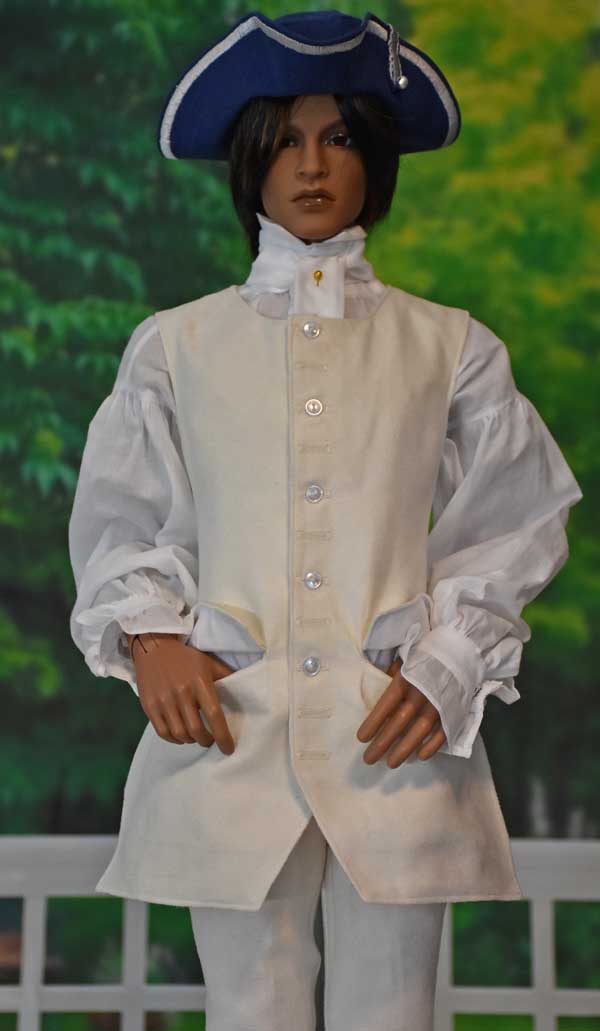 waistcoat buttons undone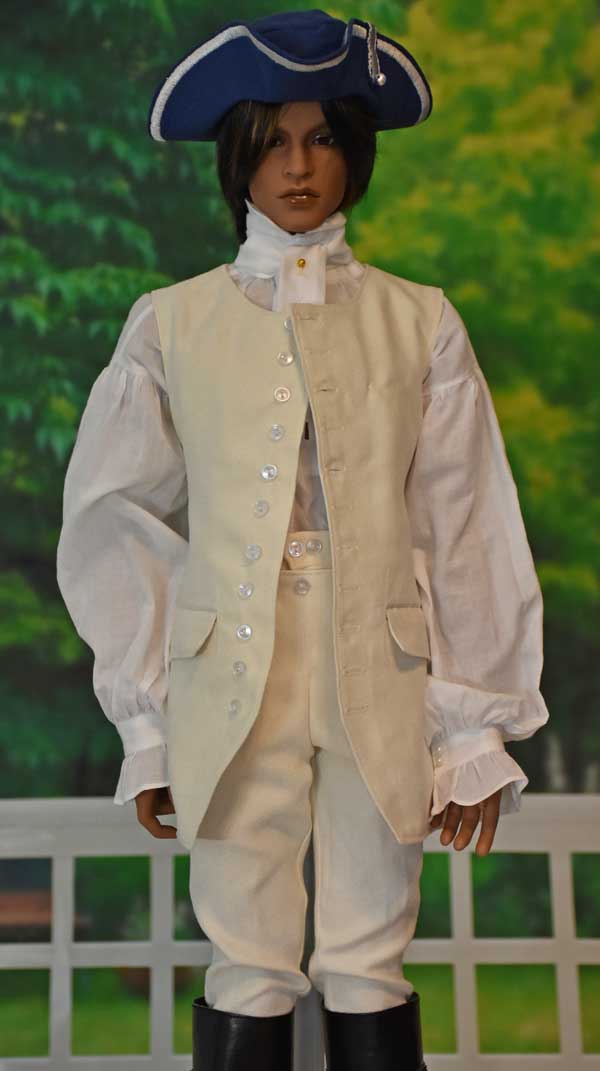 White Batiste 1750s Shirt and Neckcloth


Shirt alone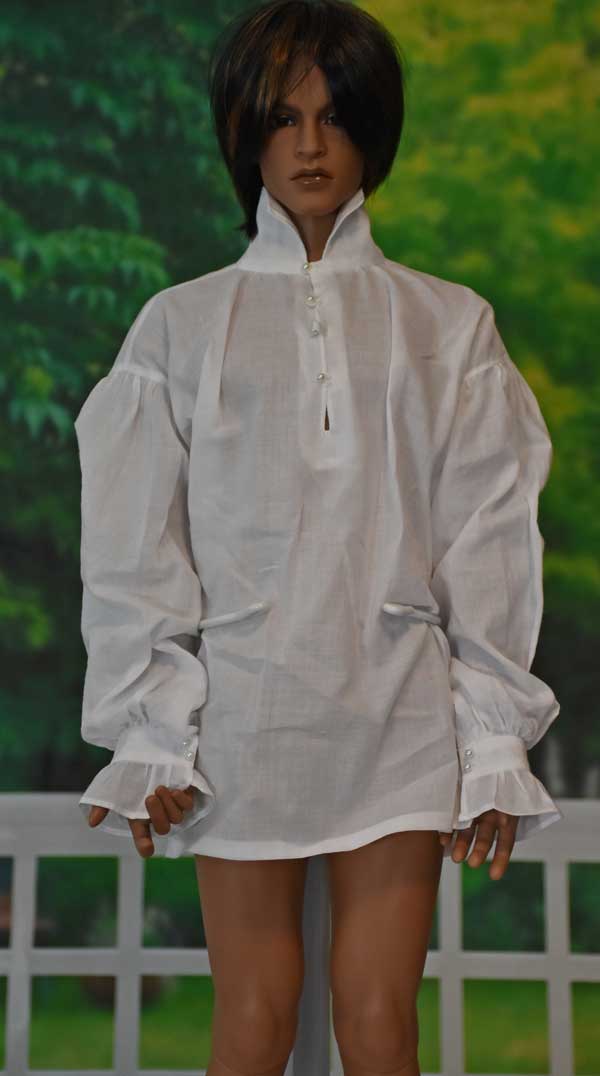 Shirt collar and cuffs open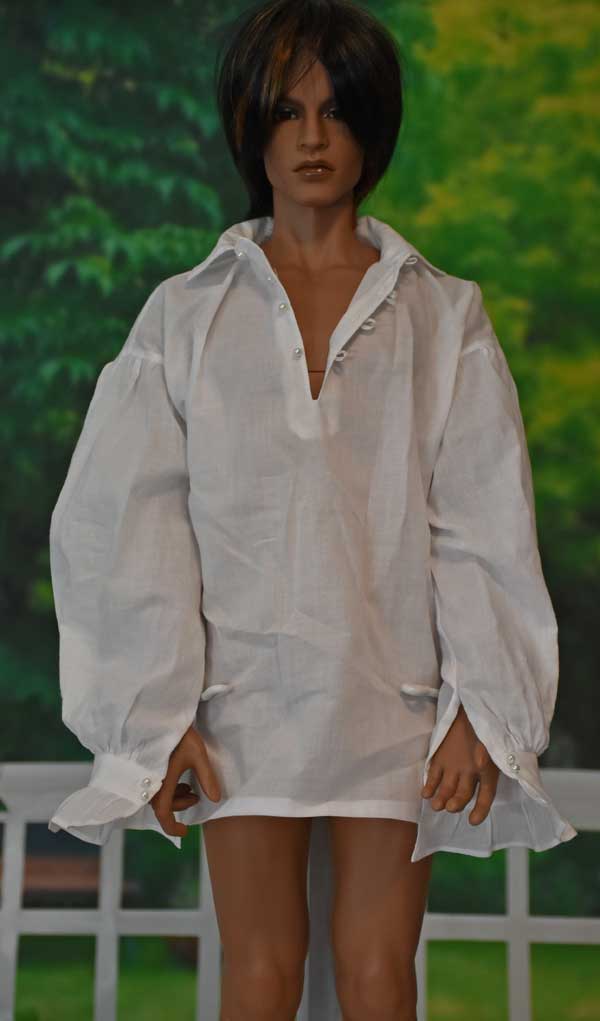 side view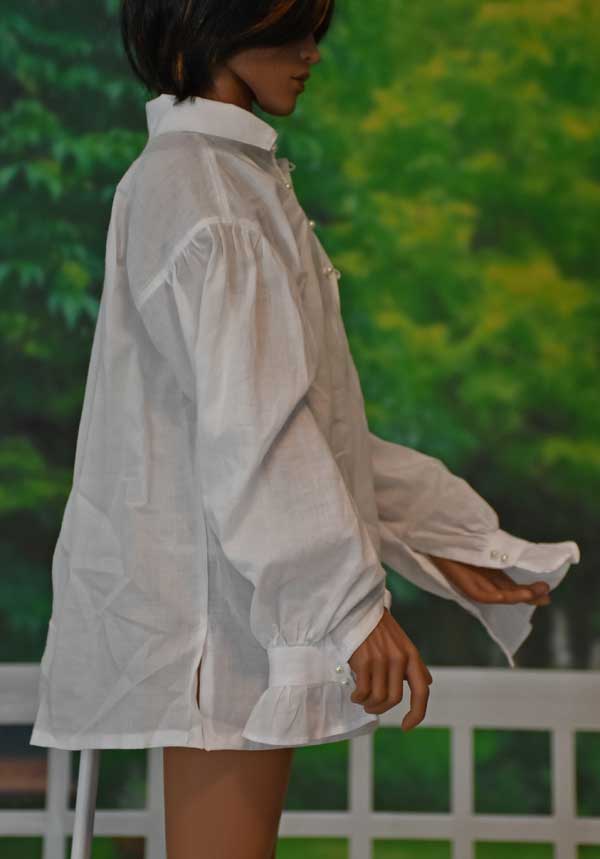 back view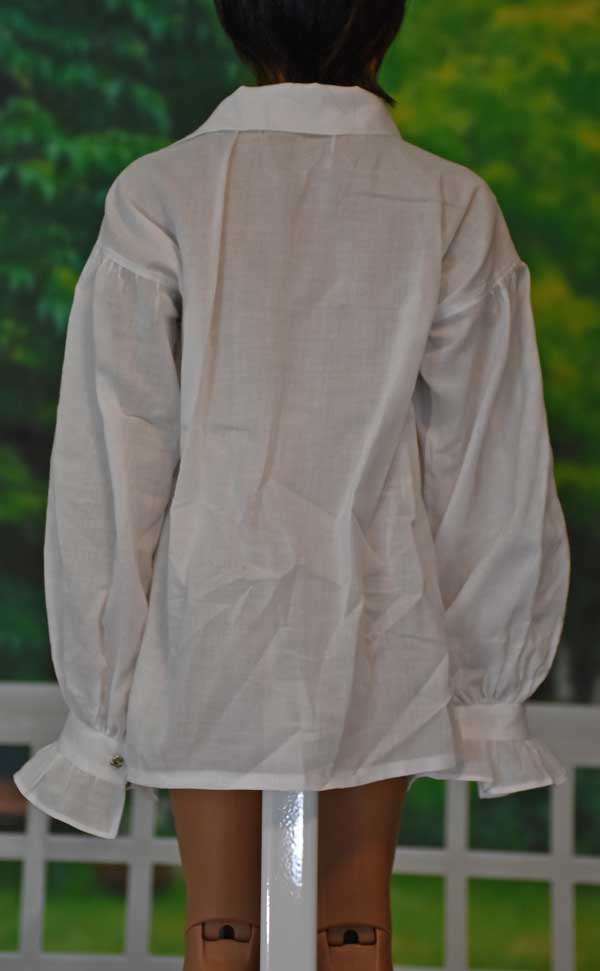 White/Ivory MicroSuede Fabric Fall-Front Breeches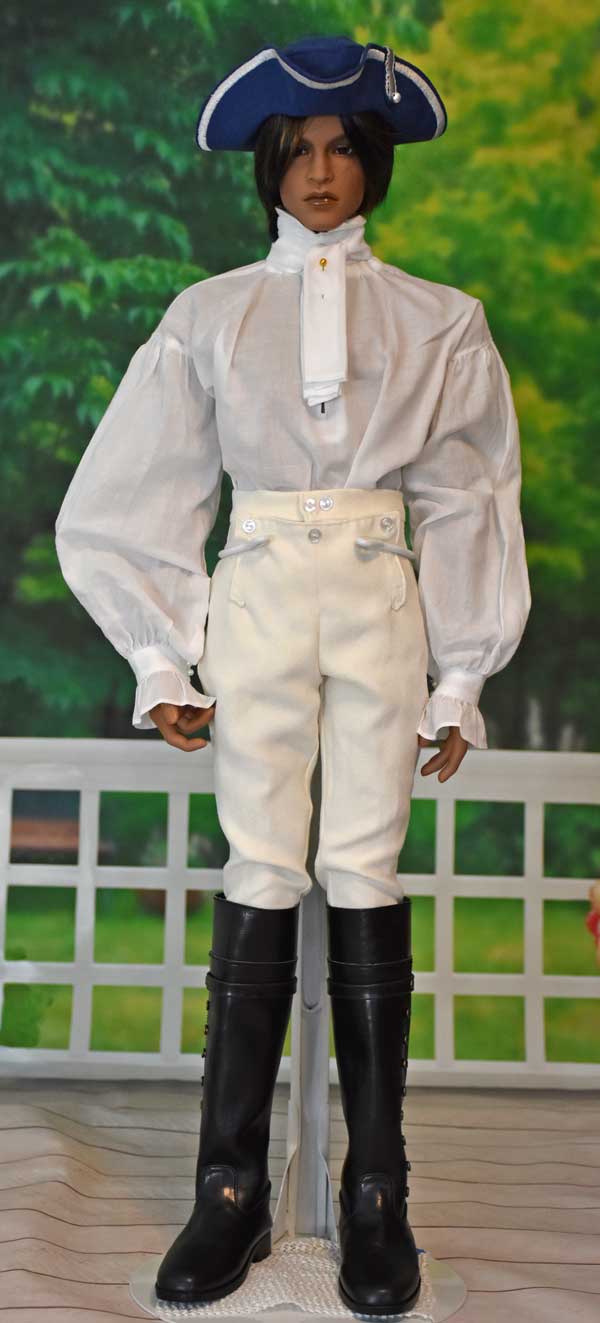 side view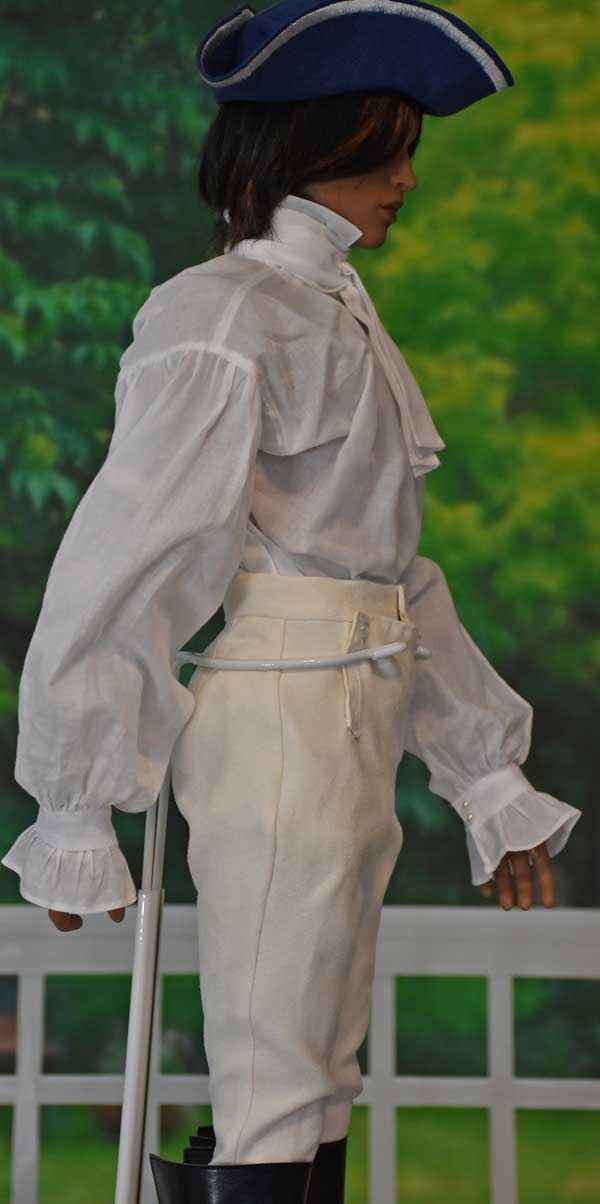 back view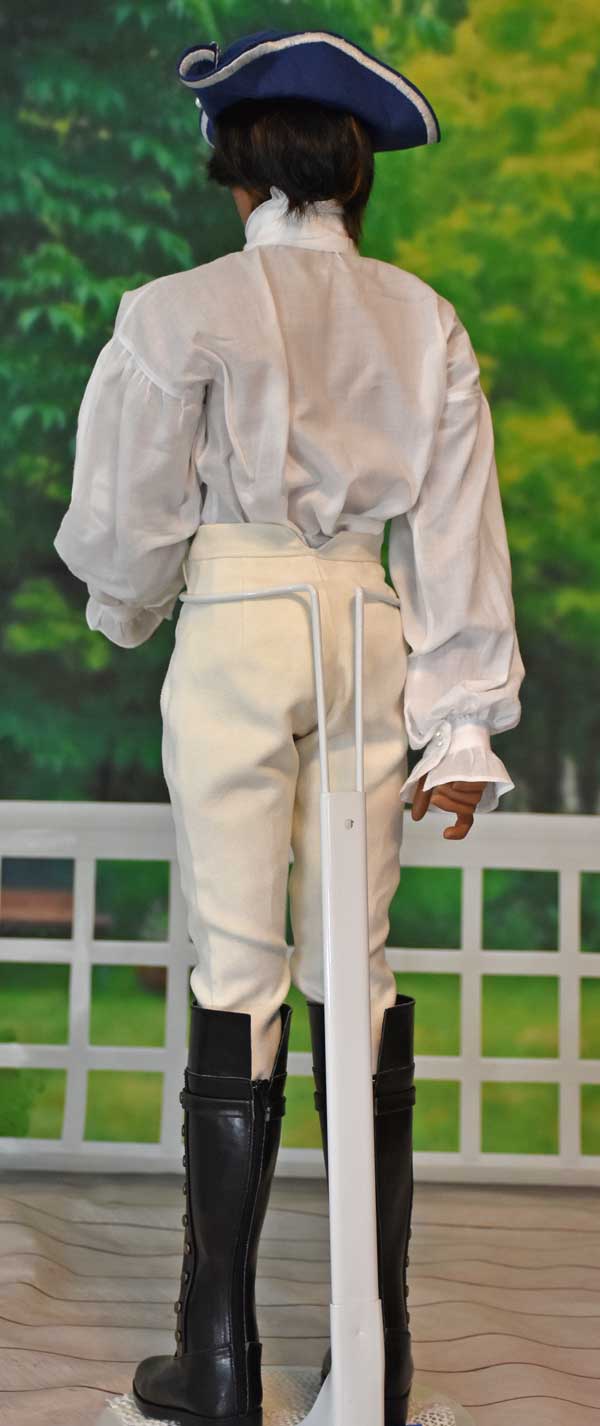 breeches alone


fall front and calf open

waistband open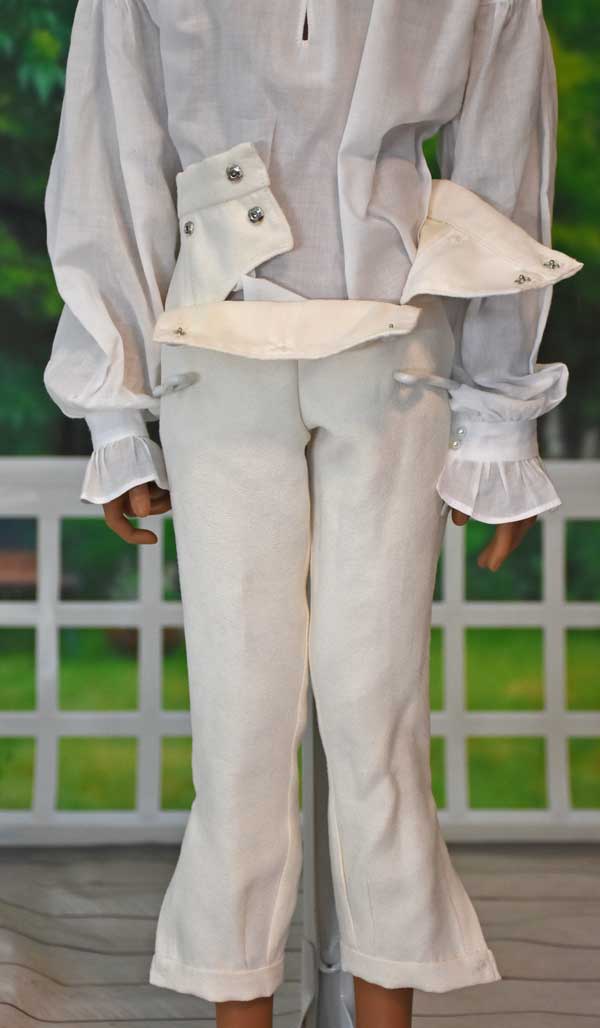 Blue Irish Linen Tricorn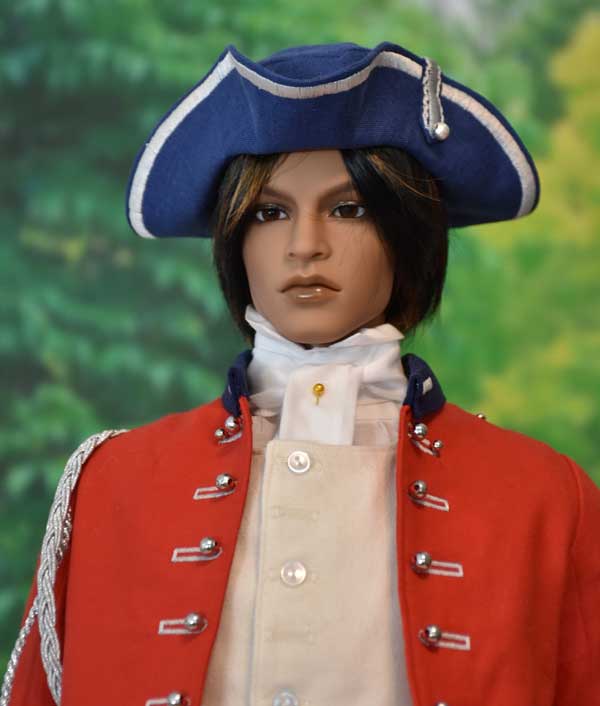 side view

other side view