Edwardian 1905 Nightgown - Nov18


This commission was for a "replica" of an extant Edwardian 1905 nightgown as seen in photos
from the Met Museum.

This "replica" of the 1905 nightgown was made with nearly a yard of fine imported Swiss cotton batiste fabric. All of the laces used are fine imported French cotton laces. Lace insertions, which are sewn both horizontally and vertically, are 5/8" wide - 6.75 yards; the neckline and armholes have 0.8 yard of 1/4" lace edging; and the hem is sewn with 1.7 yards of 1.5" lace edging.

Nine rows of vertical pintucks are sewn on each front panel, five rows on each side panel, and seven rows on each back panel. Each of the 42 vertical pintucks was hand knotted at both ends to secure the pintucks. The horizontal pintucks are sewn in groups of five - two sets on each front panel, and four sets on each side and back panel. The shoulder straps are made with two pieces of 1/4" edging lace sewn together. The neckline at center back closes with two small silver snaps.

The two models are: Iplehouse SIDw custom Carina (original body, small bust, normal resin) in heel feet wearing the tallest heels that I have, and a Dollstown DT17 with Edria head (original body, fresh resin) in her bare flat feet.



Edwardian 1905 Nightgown - SID model - with Met image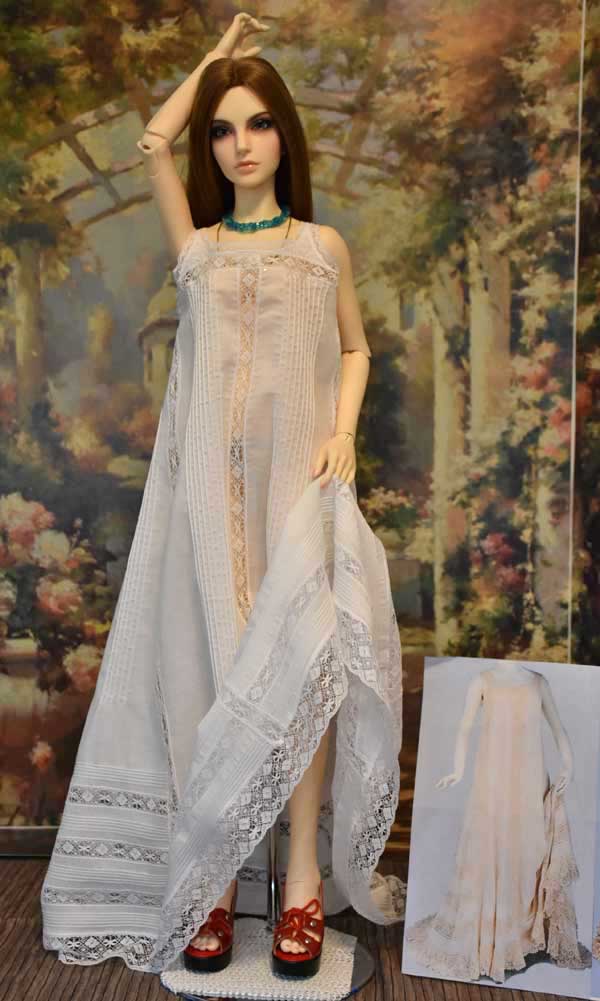 front view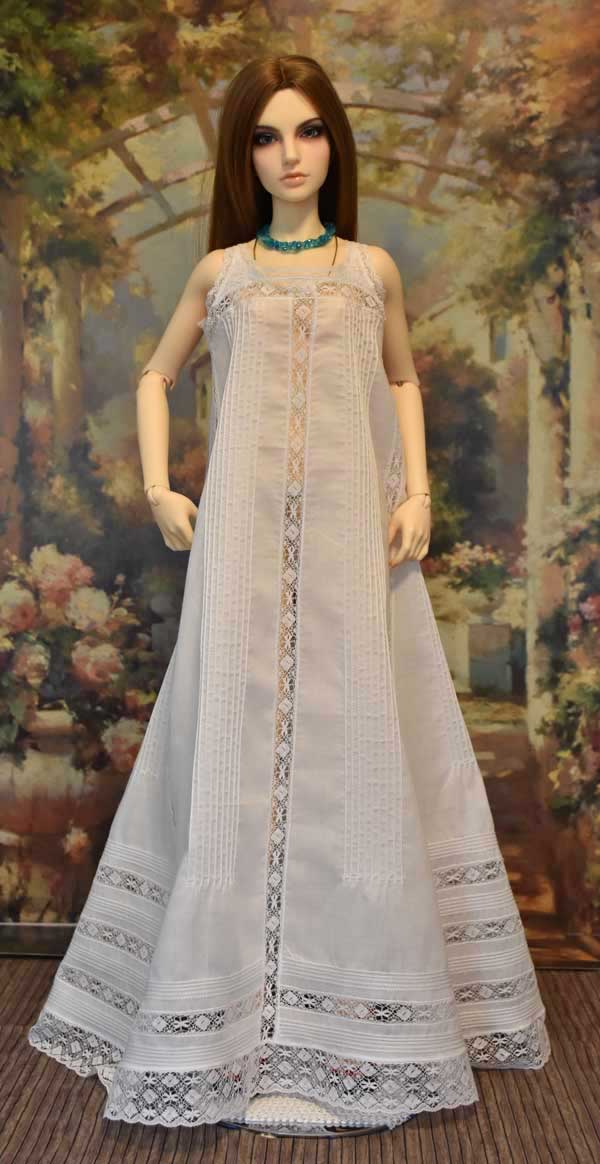 side view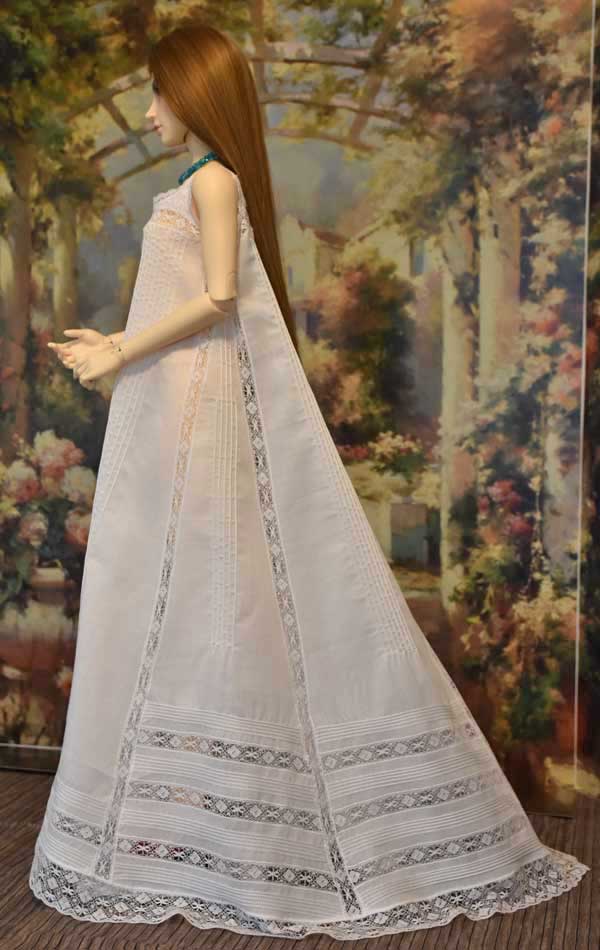 back view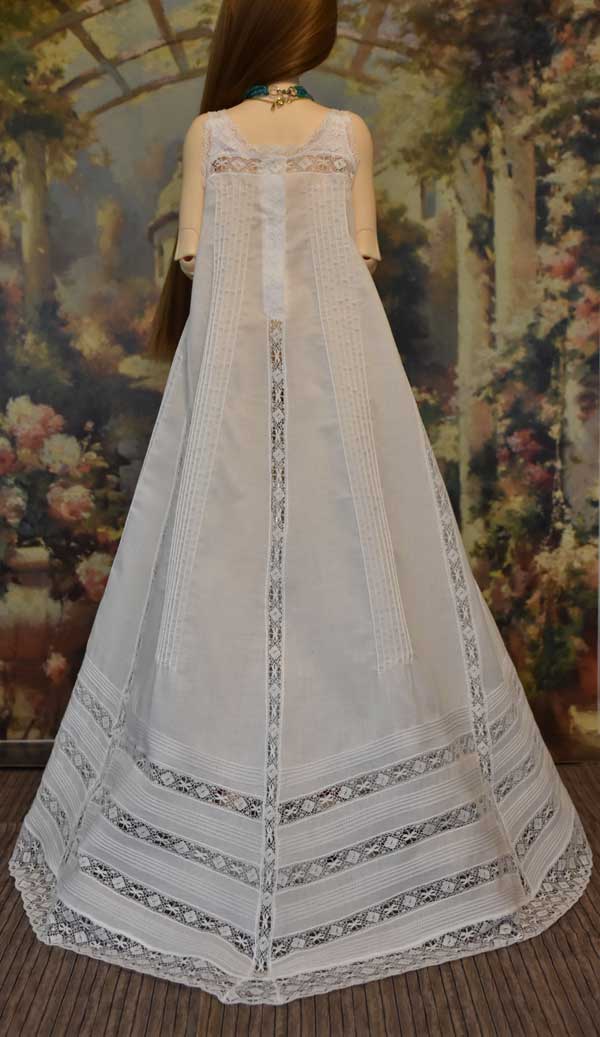 back view - with Met image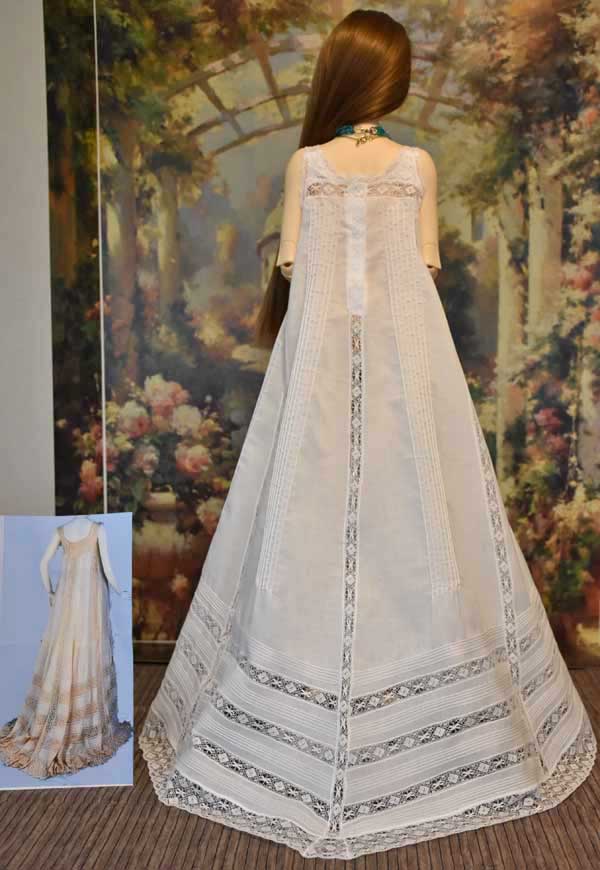 other side view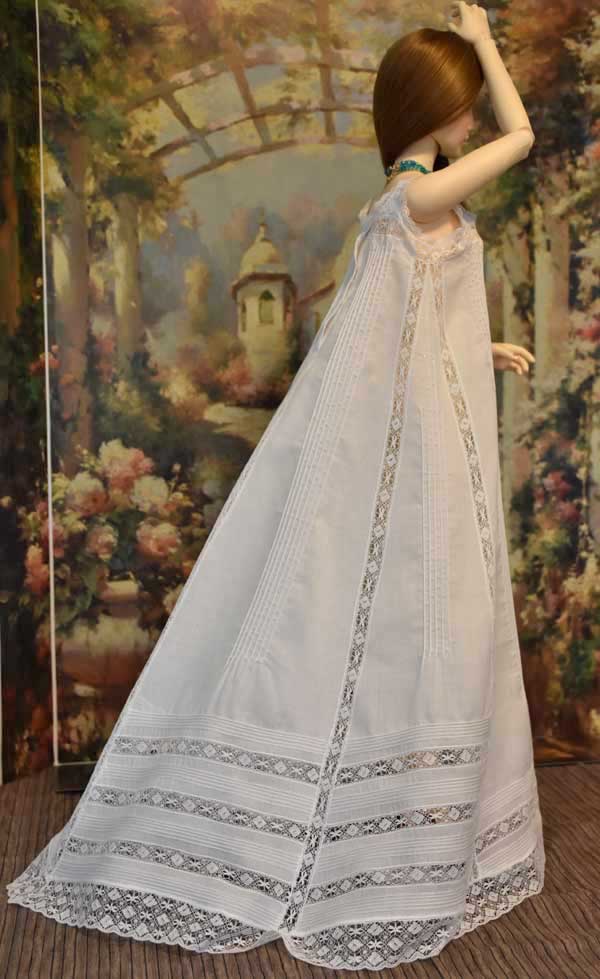 with train collapsed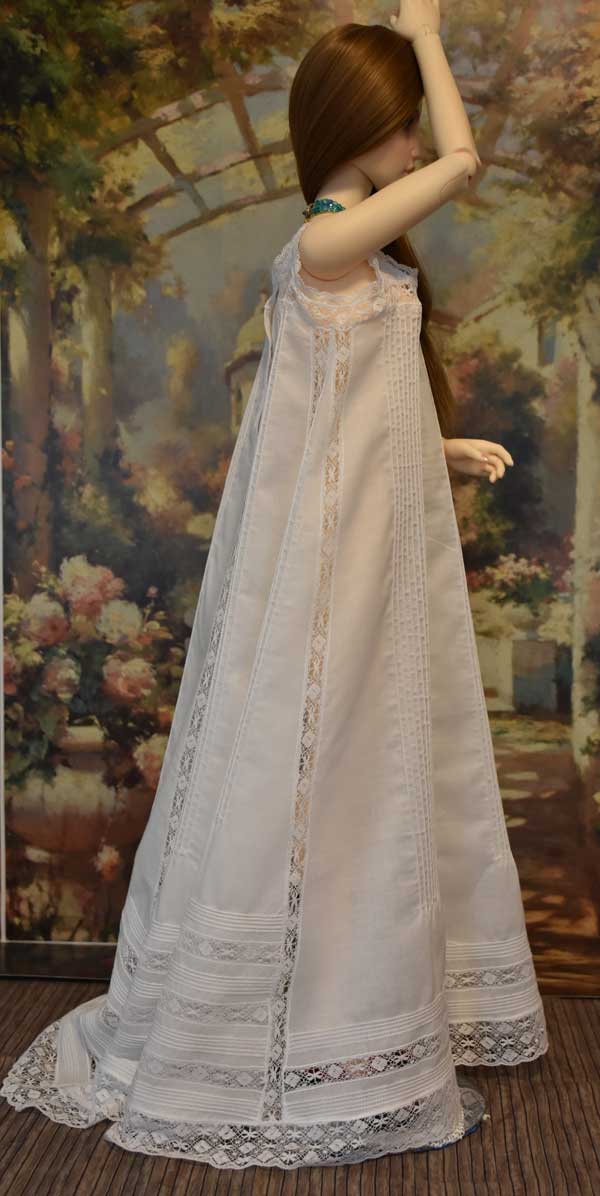 Edwardian 1905 Nightgown - DT17 model - with Met image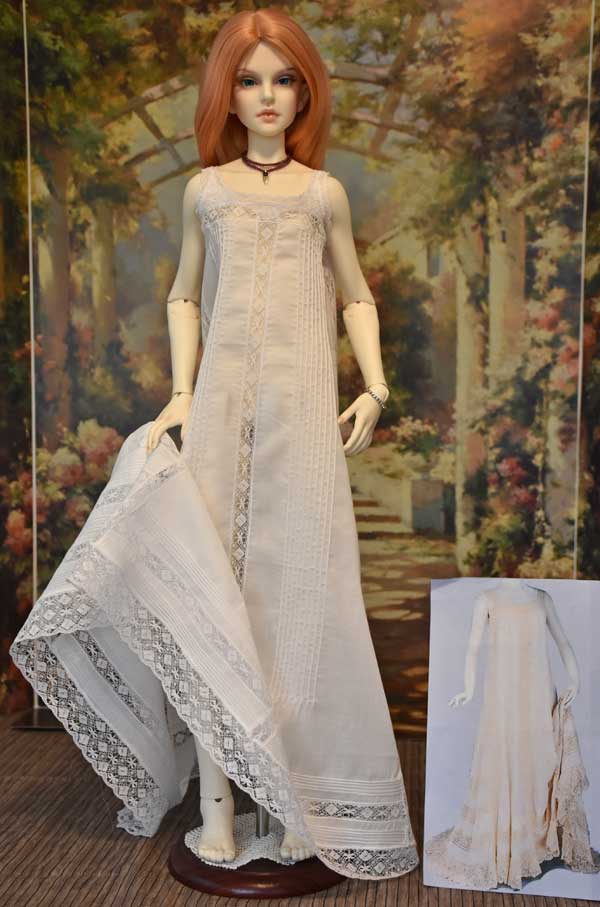 front view

side view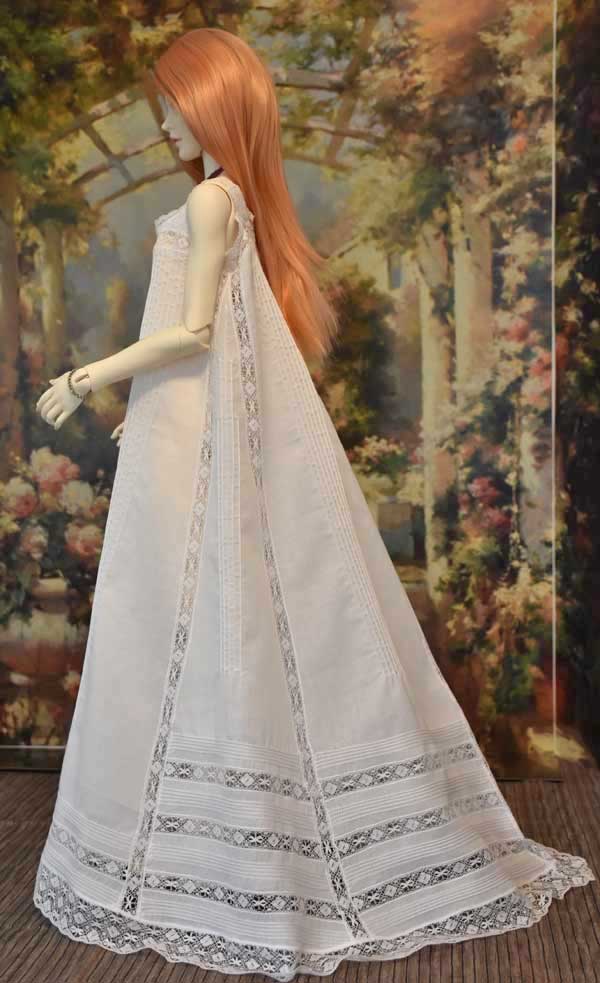 another side view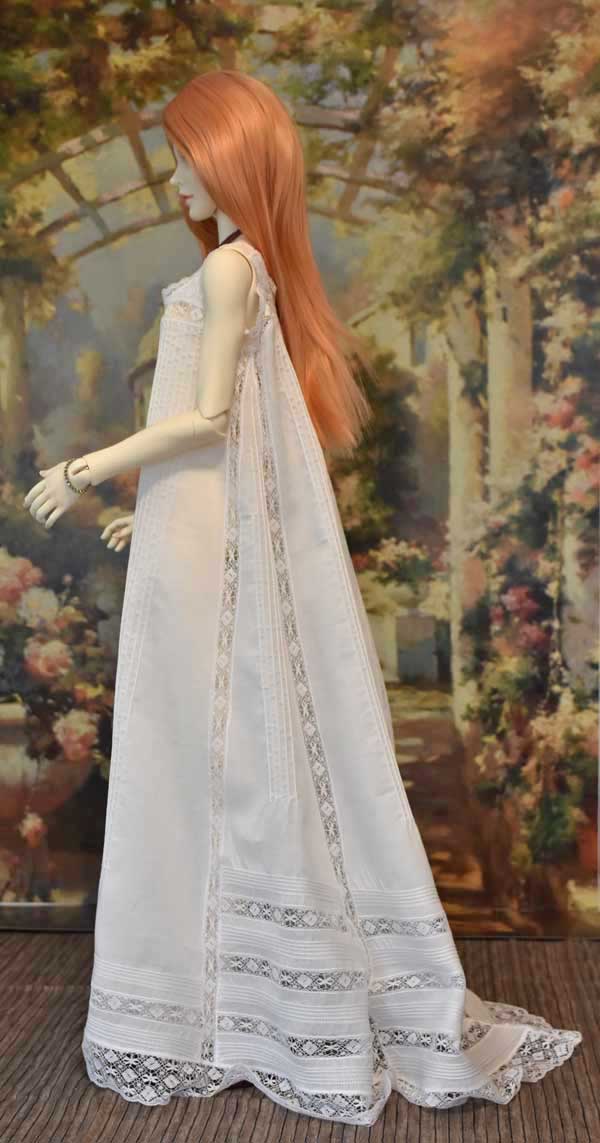 back view - with Met image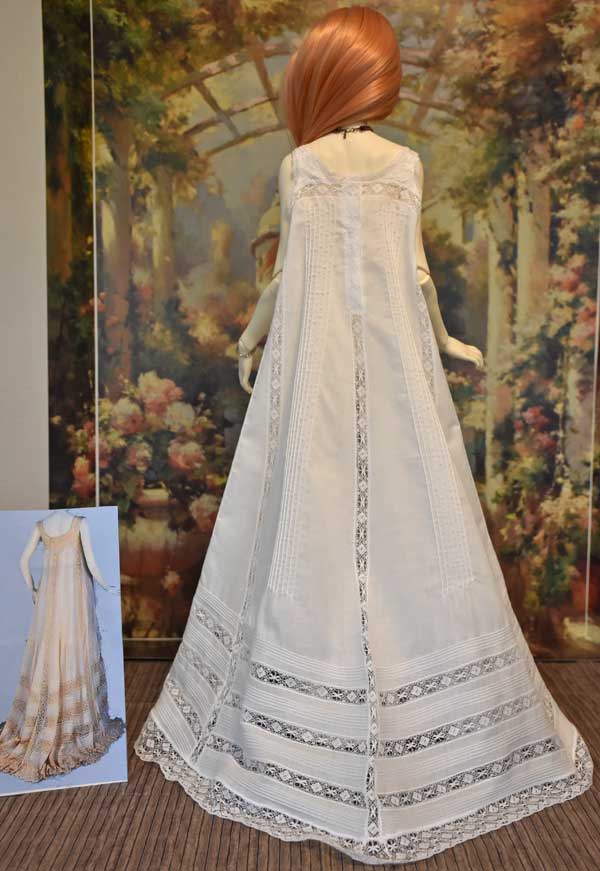 other side view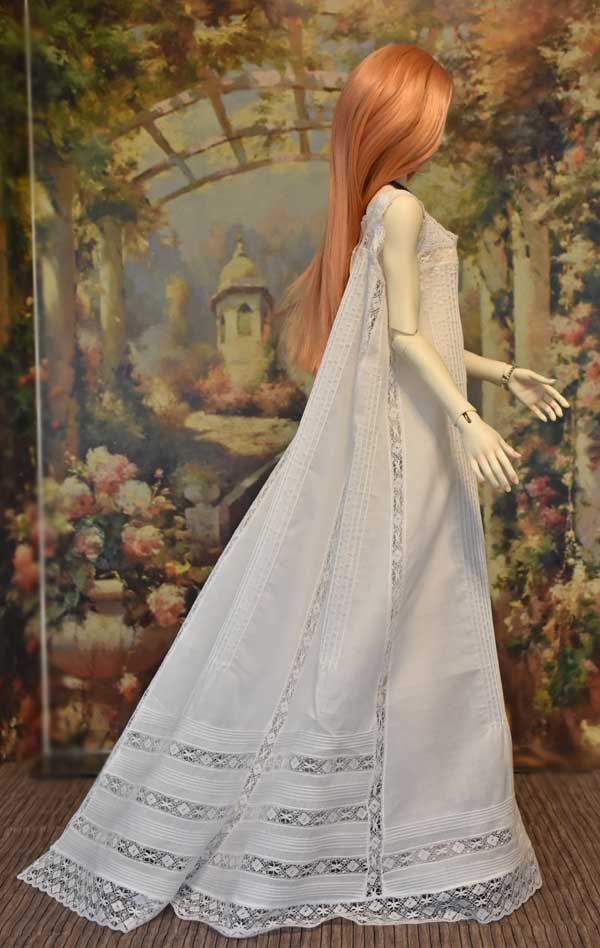 another side view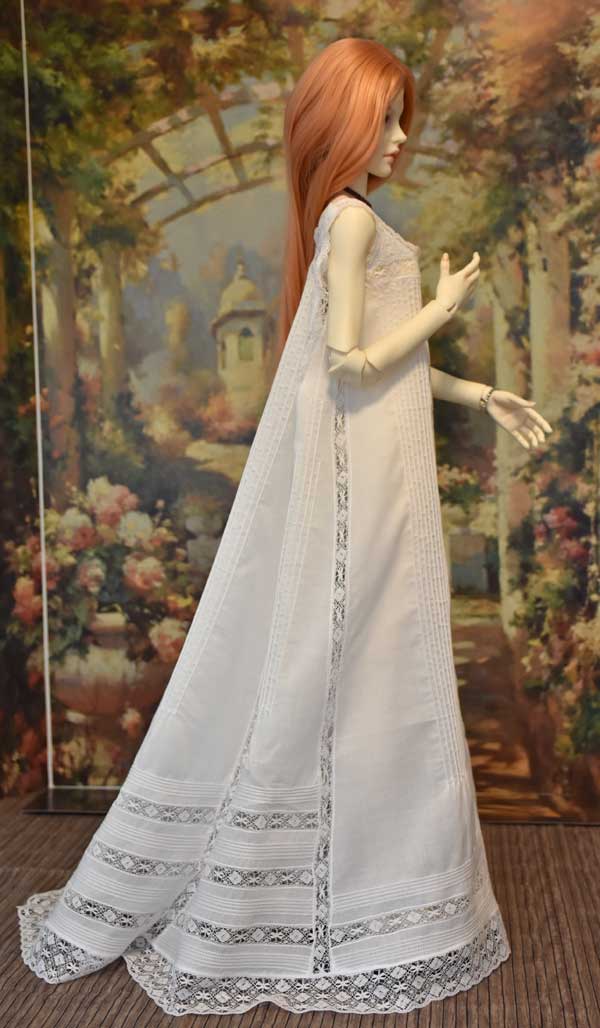 different front-ish view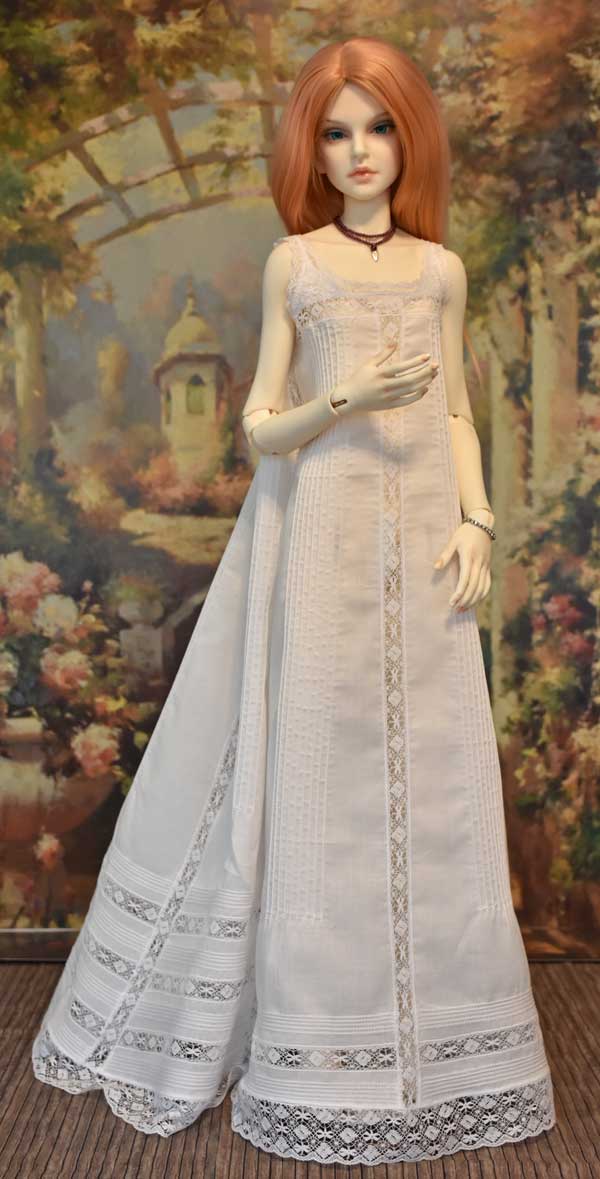 closeup of front neckline

one last view