Outlander Garments - Apr18


This commission for three new Outlander inspired pieces: Black suede-cloth breeches for Lord John; rice batiste shift/shirt for Claire, and a romantic lilac velvet robe for an EIDw.

Lord John's black fall front breeches were sewn with black suede-cloth fabric and sized for the SIDm. The fall front and waist overlap pieces were lined with black batiste fabric. The waistband closes with two snaps, and has your requested tiny black buttons as embellishment. The fall front itself closes with two tiny snaps, and has the same tiny buttons outside. The calf has a self fabric cuff, closing with a tiny snap.
Iplehouse SIDm Giorgio (old peach, original body) models in his bare feet.

Claire's long sleeve shift was sewn with rice color batiste fabric. The sleeves have a cuff with a self fabric ruffle and a dramatic width to the long sleeves. Each cuff closes with a small silver snap and has two faux pearls as embellishment. The casing at the neckline has a narrow silk ribbon as the tie.
Iplehouse custom SIDw Doria (original body, large bust, peach) models in her bare heel feet.

The romantic lilac robe was sewn with heavy stretch crushed velvet with the new back design, as requested. The front is similar to the green/gold chiffon Outlander robe. The draped sleeves are lined with lilac satin, as is the upper back bodice. The front opening has a self facing. The floor length robe front extends to a generous train in the back.
Iplehouse EIDw Carina (light brown, medium bust - wearing her "falsies" to simiulate large bust EIDw body) models the robe in her bare heel feet.





Black Fall Front Breeches - Lord John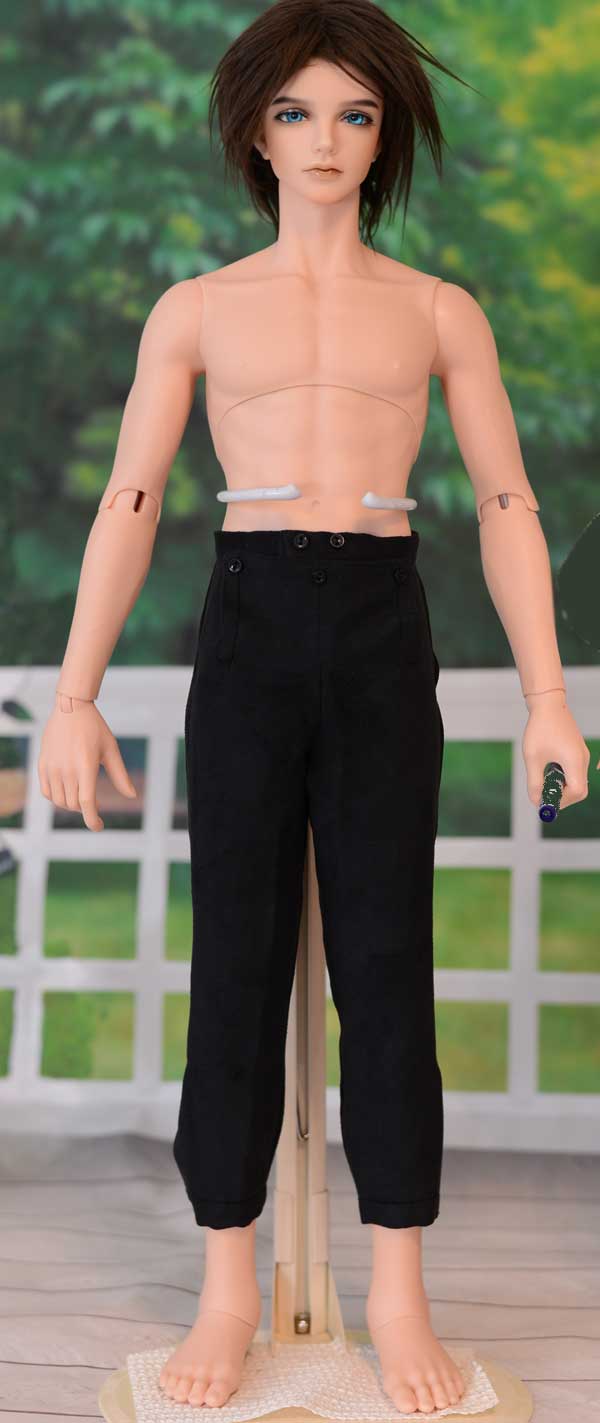 another view - image lighten 15%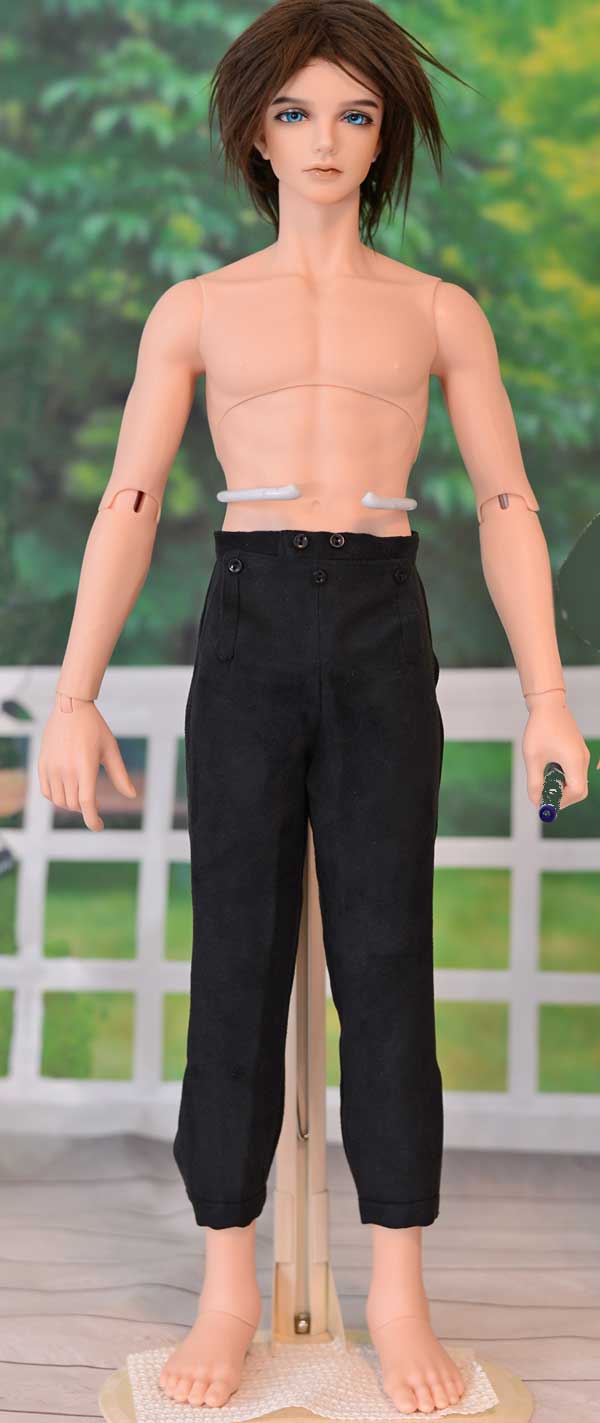 side view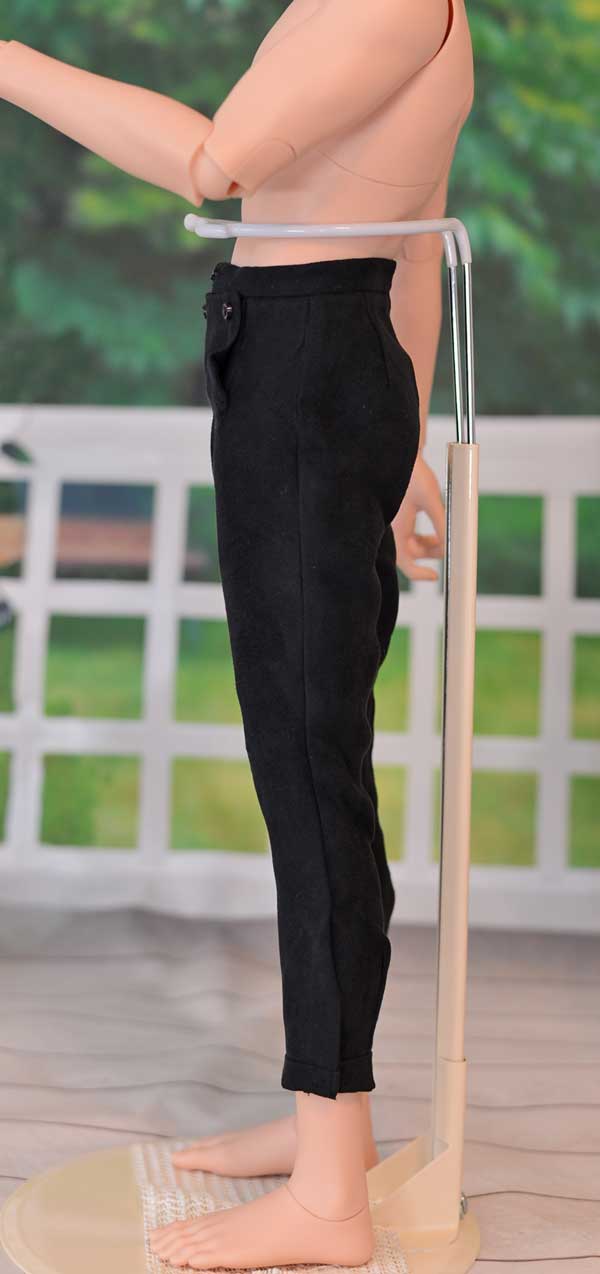 back view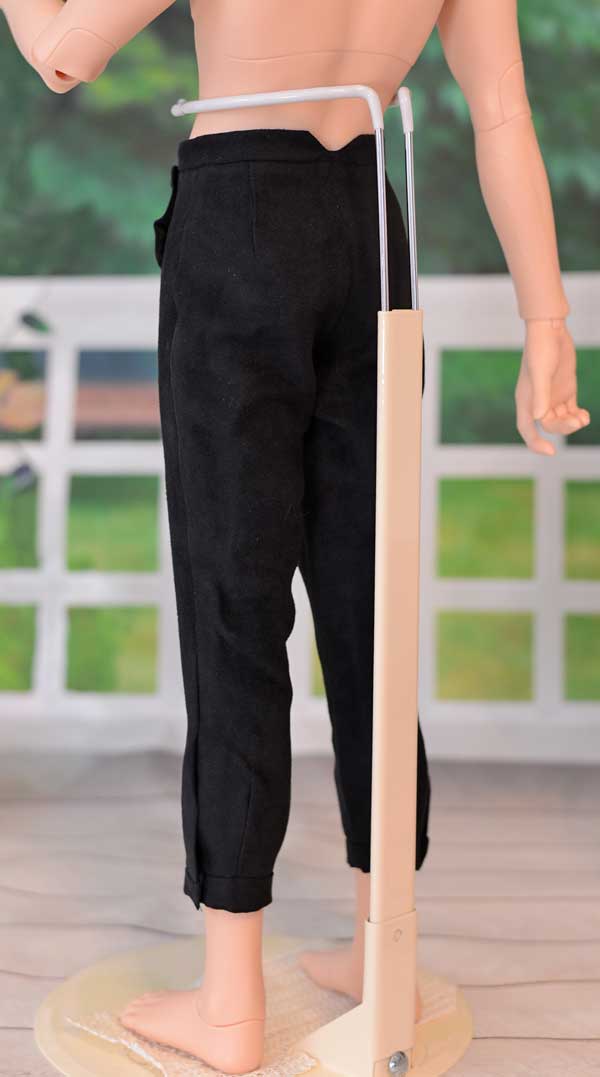 fall front snaps open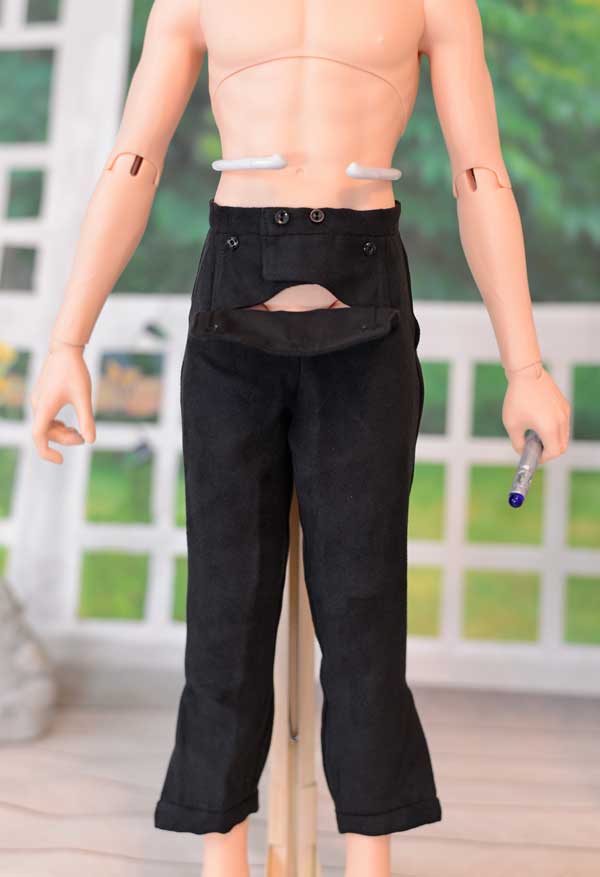 waistband snaps open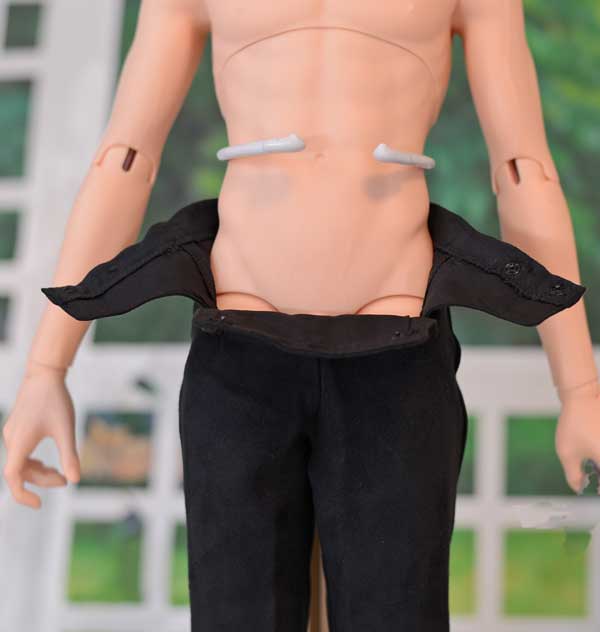 Long sleeve shift for Claire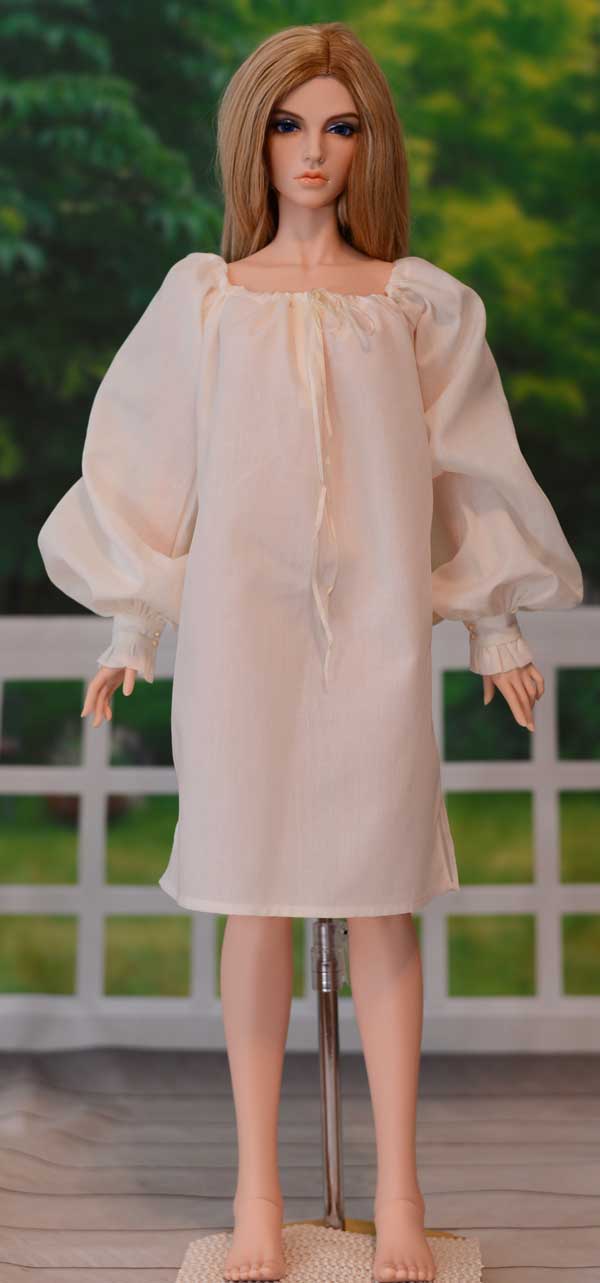 side view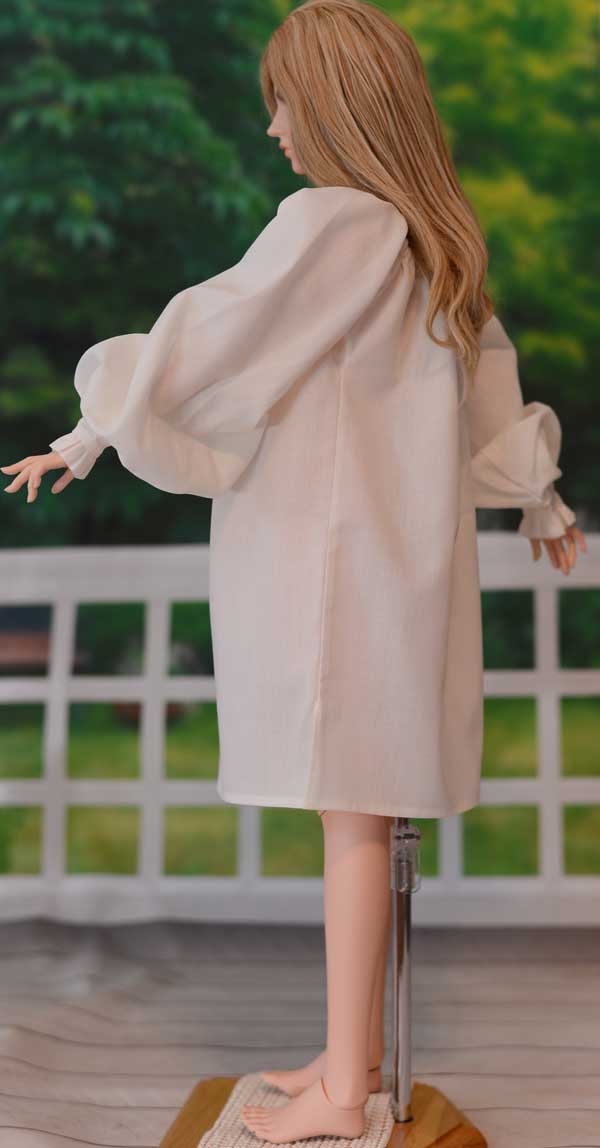 back view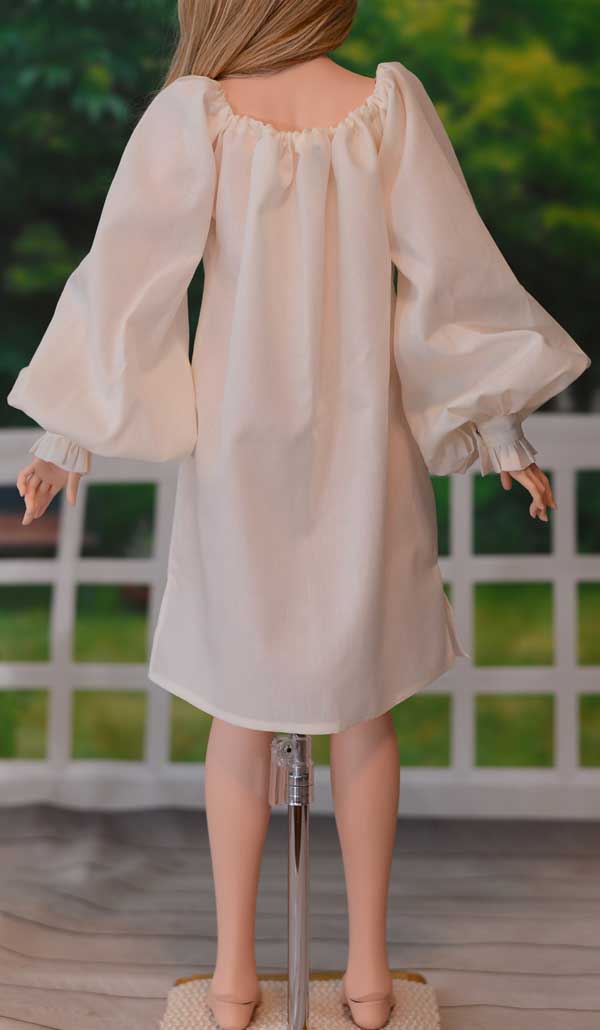 open neckline view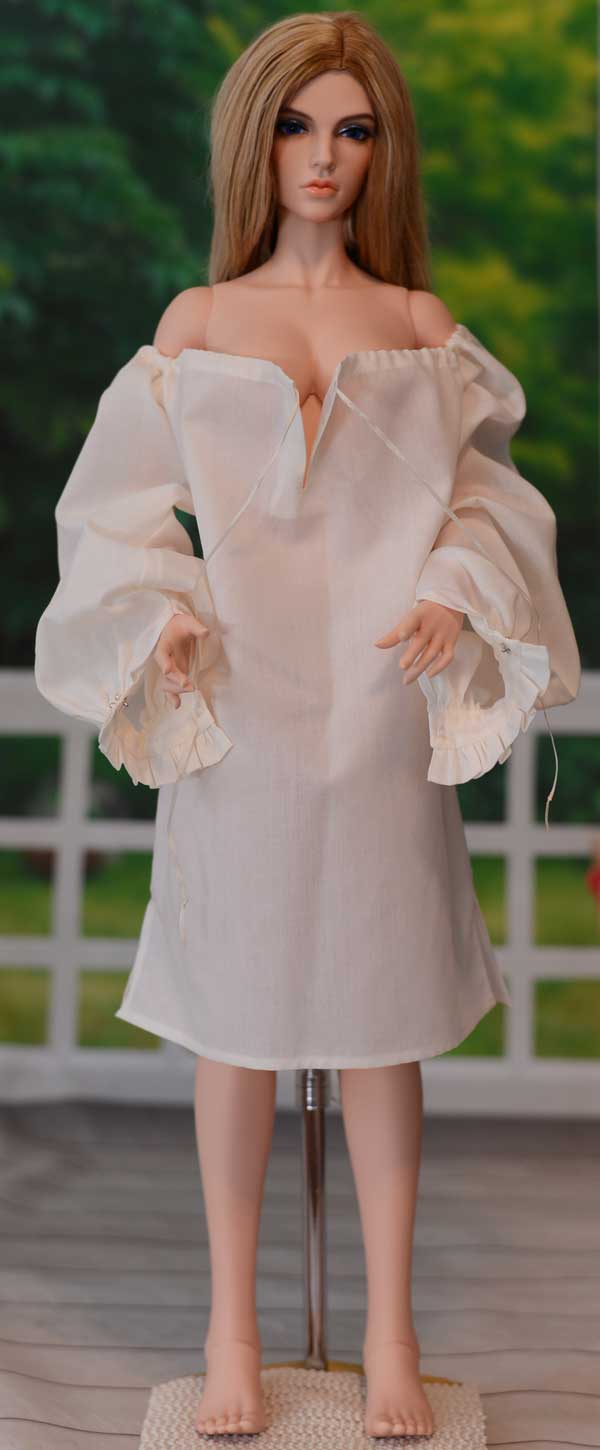 Romantic Velvet Robe for EIDw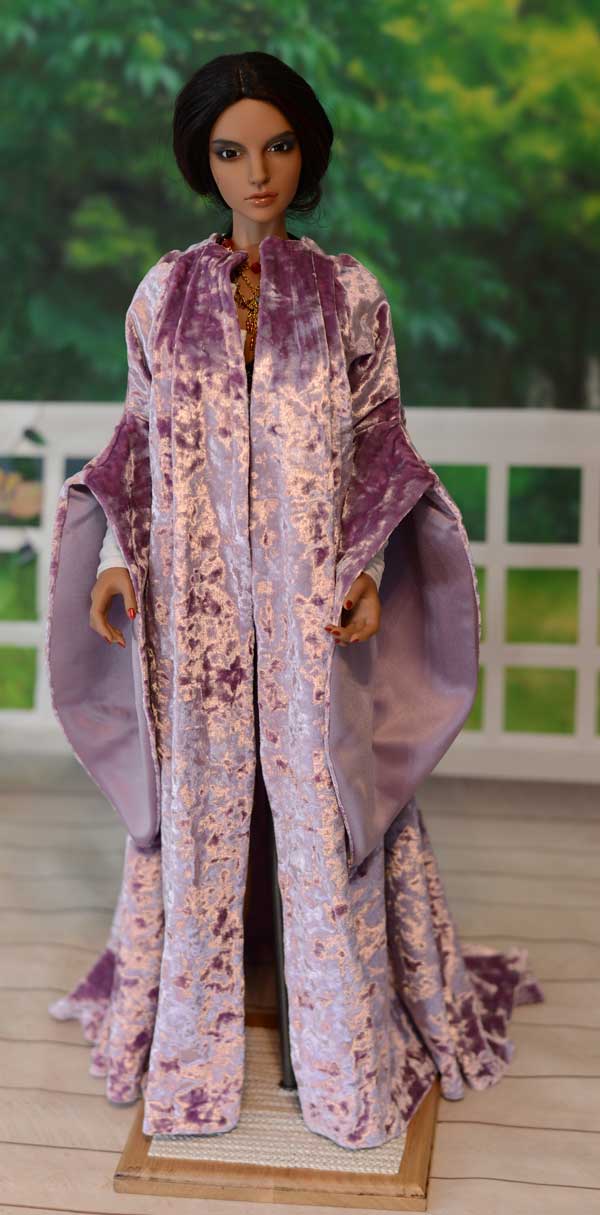 side view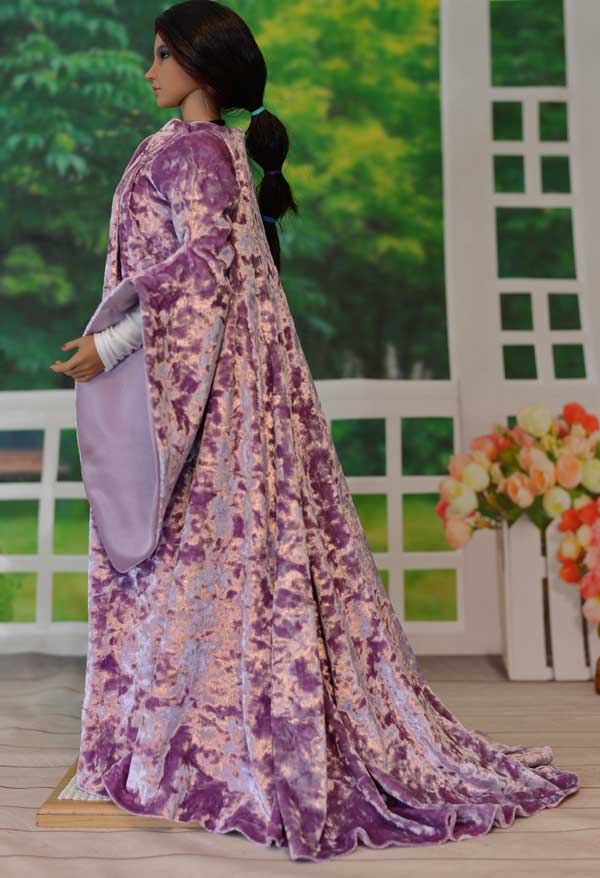 back view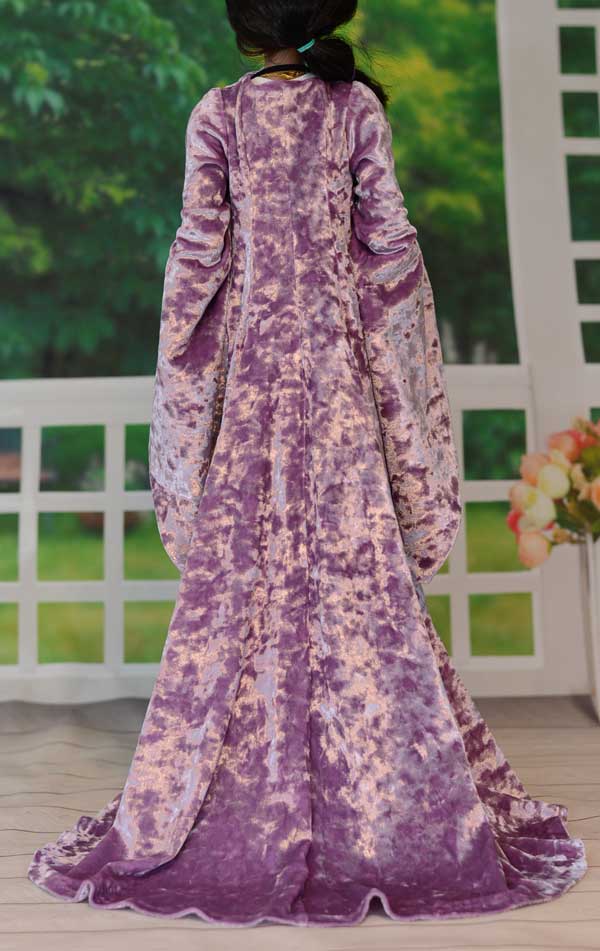 other side view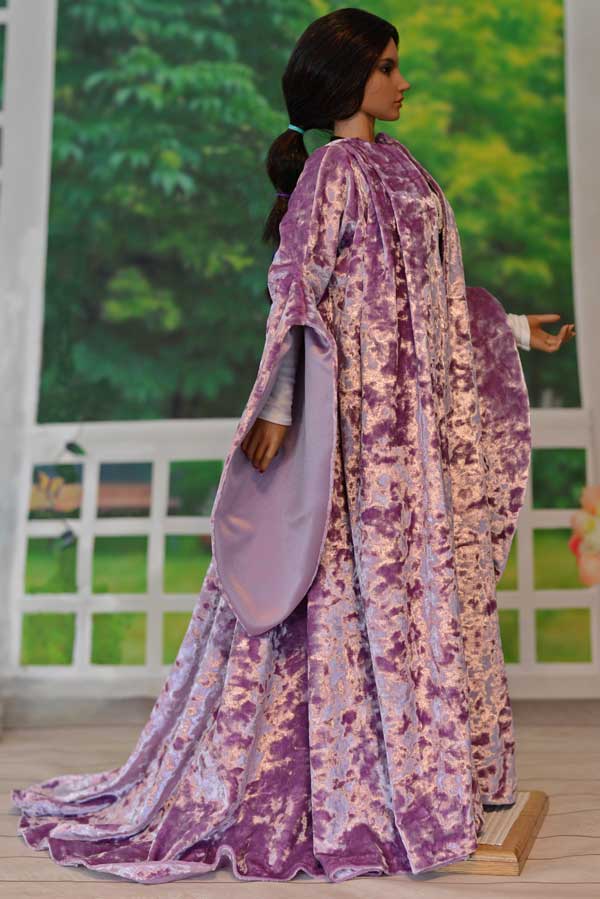 front view - open - showing "falsies"