Outlander "Jamie" EID Black Vest - May2016


This commission was for a black waistcoat based upon photos from the Outlander TV series - for the Jamie character. It was sized for an Iplehouse EID Model man. Some of these photos have been lightened so details in the vest can be seen. The fabric is indeed a deep black.

The vest was constructed using men's suiting fabric in deep black. It is lined with a dark brown men's suiting fabric in a lighter weight. The working pockets have double welts and a pocket flap similar to that in the photos that were sent. The pocket bags are quite deep and will hold whatever 'Jamie' needs to keep close.

The tiny buttons and buttonholes are also working. The vest has a center back vent as well as side vents. The back of the vest is shorter as in the photos.

My Iplehouse EID Model Kamau (ltd release, light brown), is modeling the vest, with a period shirt underneath. He was painted by Iplehouse, his eyes are glass 10mm, and he wears a MoniqueGold wig.



"Outlander" Jamie Season 1 - Customer Photos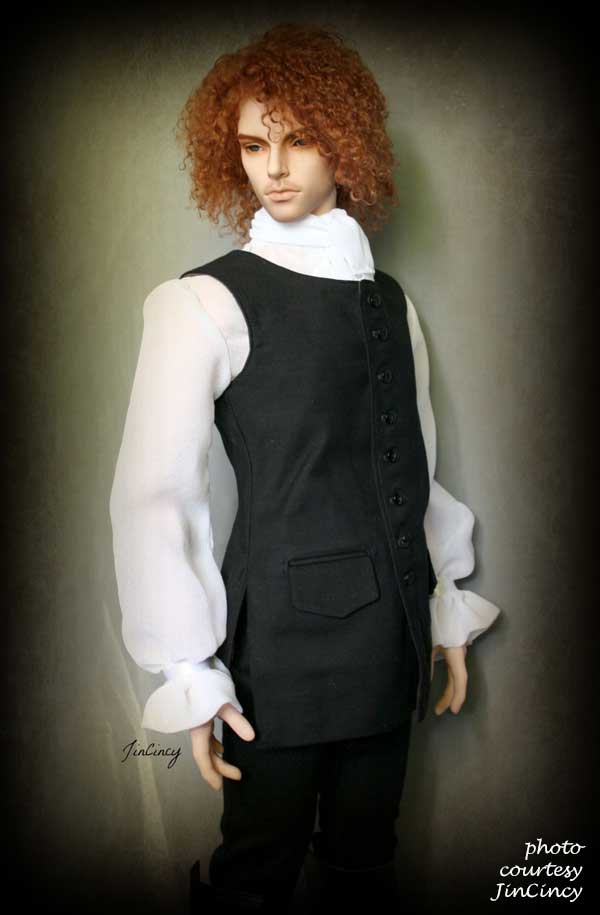 another view of "Jamie"


Outlander Jamie's black vest - buttons closed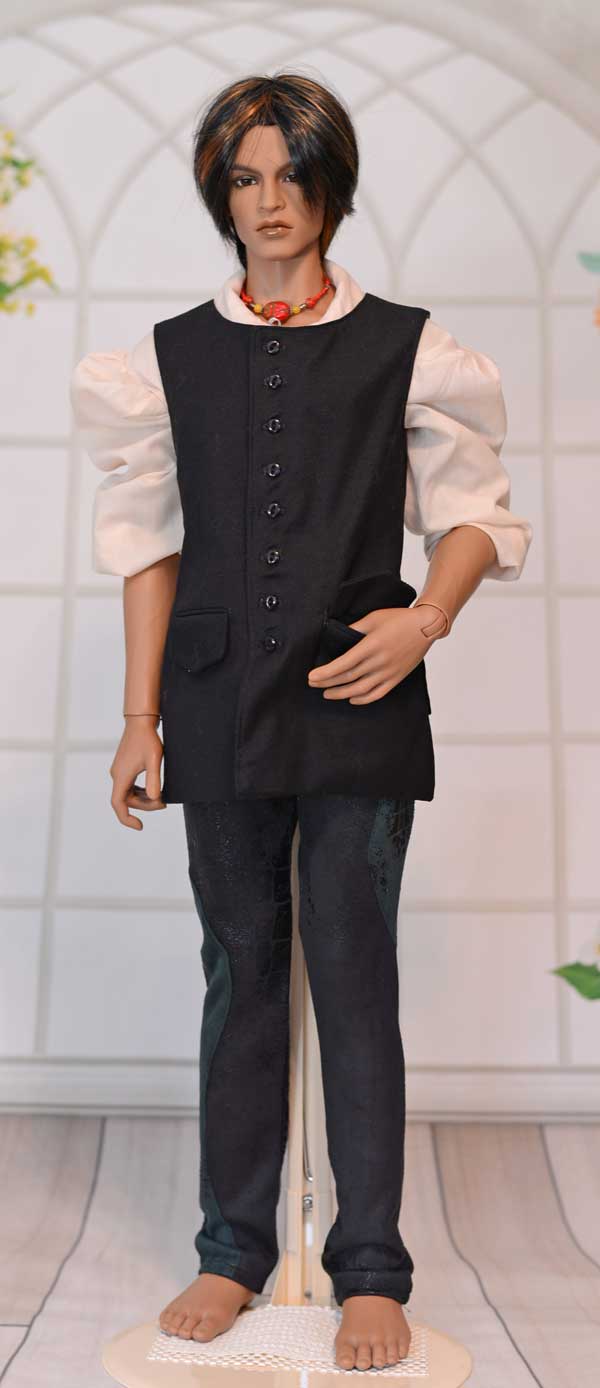 side view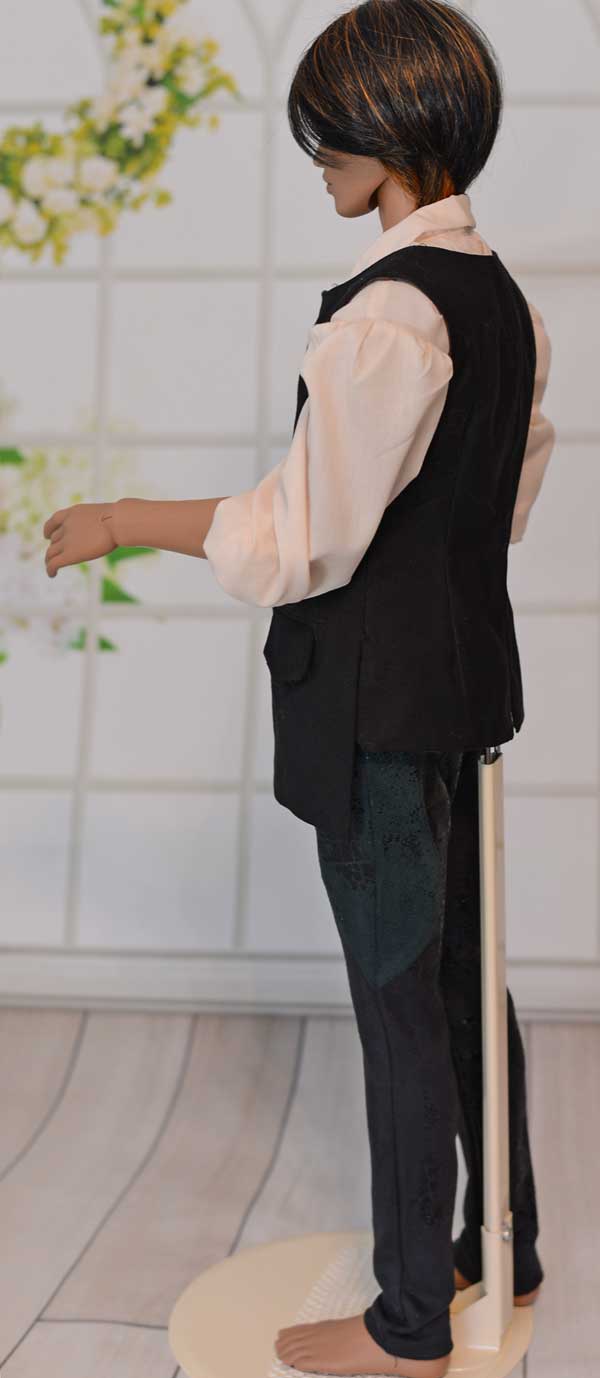 showing working pocket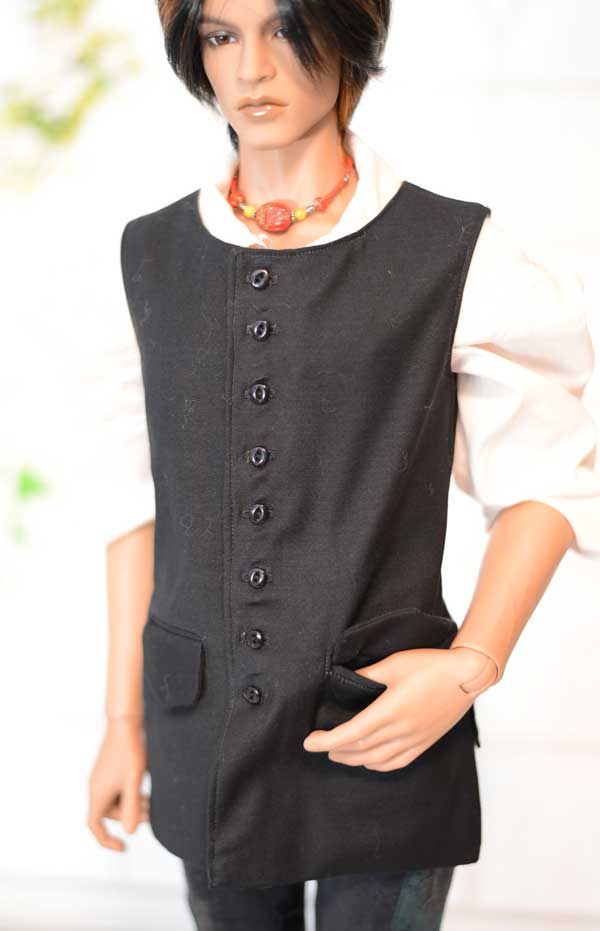 vest open close-up