Outlander Garments - Feb18


This commission for Outlander inspired pieces included Claire's floral petticoat with olive over-skirt and golden-beige vest, and a tobacco jerkin for Young Ian.

Claire's floral petticoat has nearly the fabric's full width gathered into a yoked waistband. The olive over-skirt was sewn with broadcloth fabric having a split at the center front. Waistbands close with snaps in back.
Claire's fitted short vest has an angled front like in the TV series. It was made with moire golden-beige cotton fabric, lined in ivory silkessence. Simple faux pocket flaps were attached. The vest's angled front closes with three small silver snaps.
Iplehouse SIDw Rachel (custom Doria large bust SID body) models the Claire's outfit.

The period jerkin was sewn with tobacco suede-cloth fabric. The bodice was lined with cream silkessence - for ease of dressing. The jerkin's tails were lined with brown muslin. The front closes with five dark brown wooden beads and brown cord loops.
The jerkin was made for a Venitu body - Iplehouse EIDm Kamau models it as I have no Venitu.



Golden-Beige Vest for Claire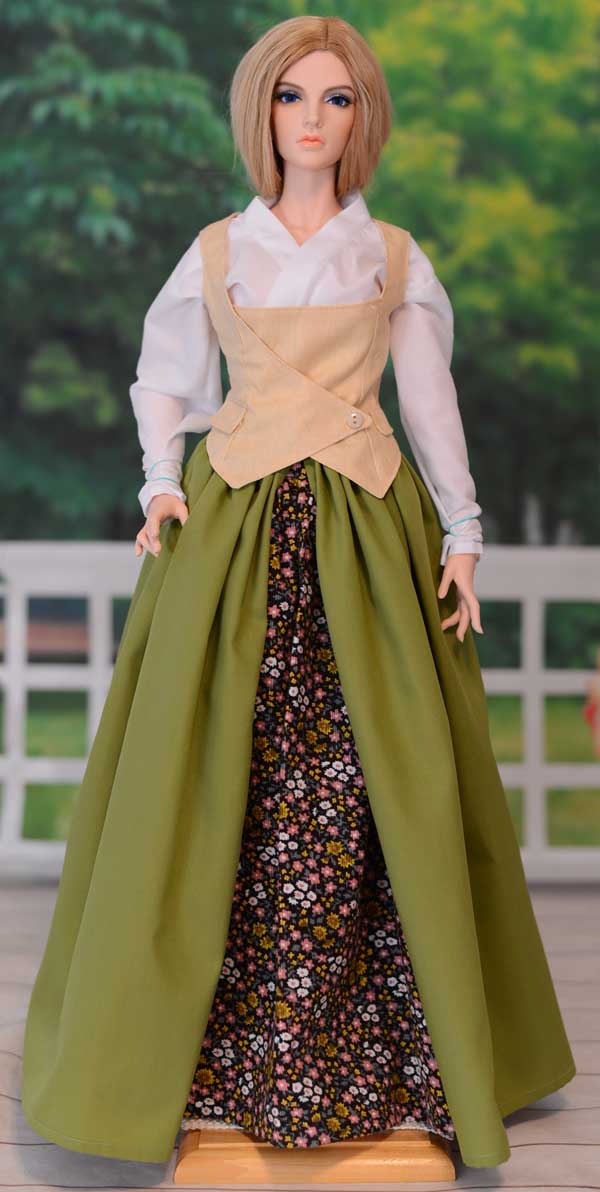 closeup of front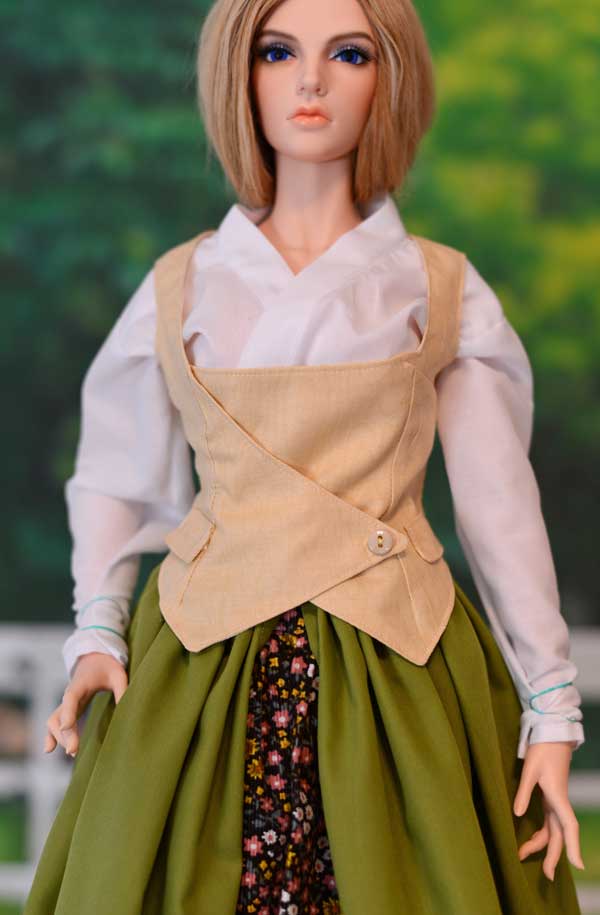 side view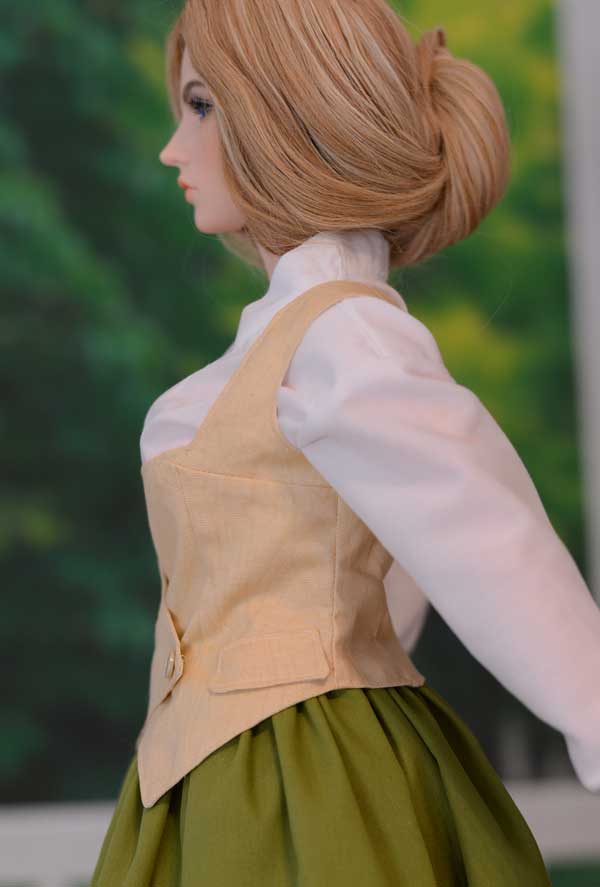 back view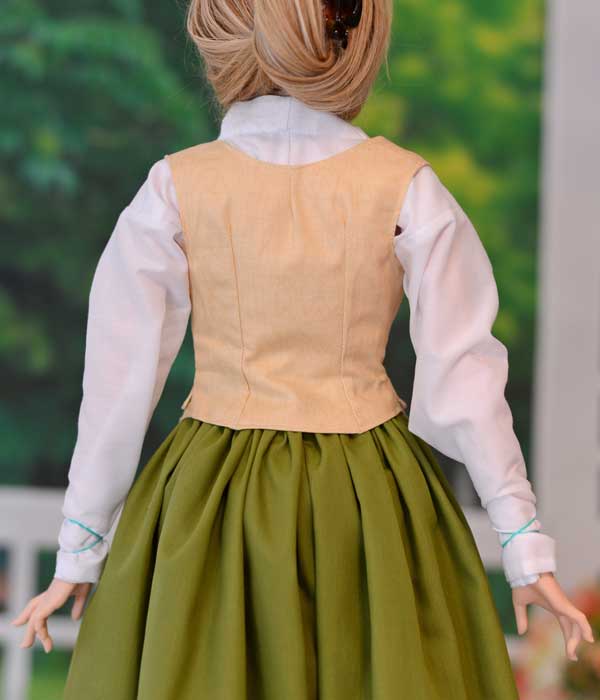 Olive Split Over-Skirt for Claire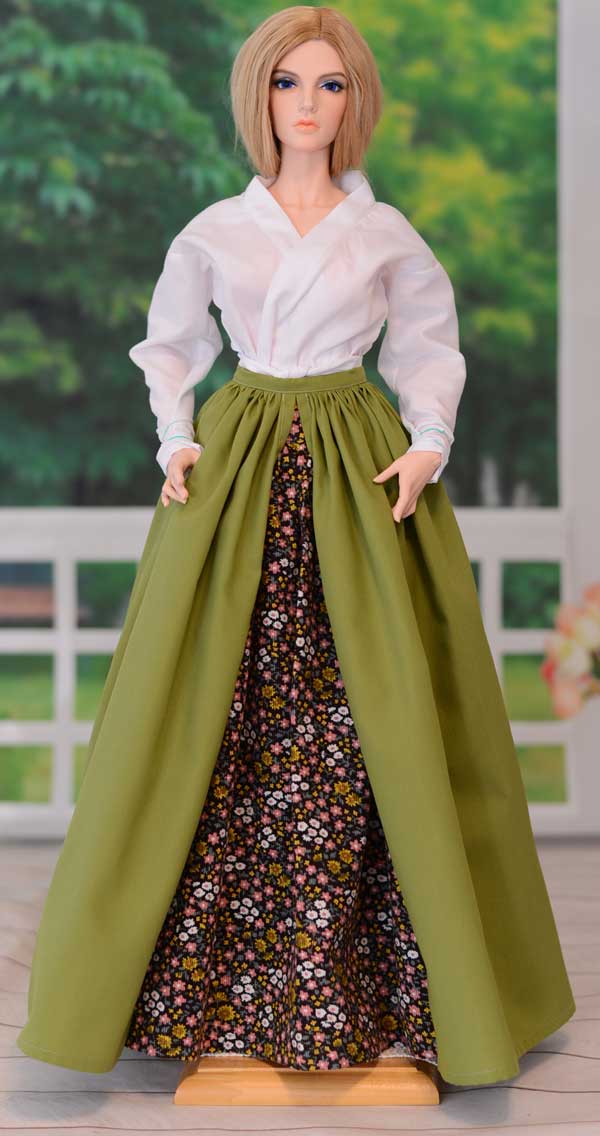 holding skirt open!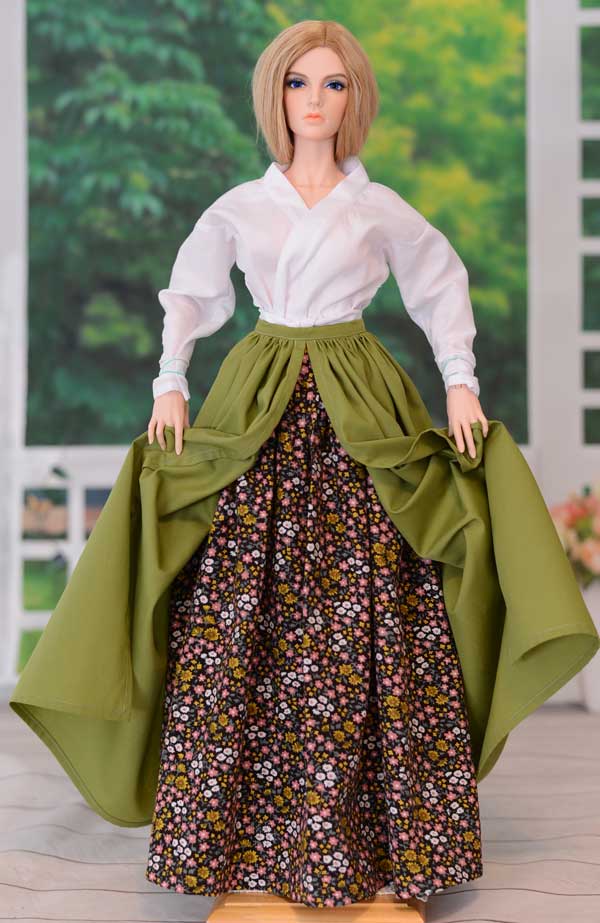 side view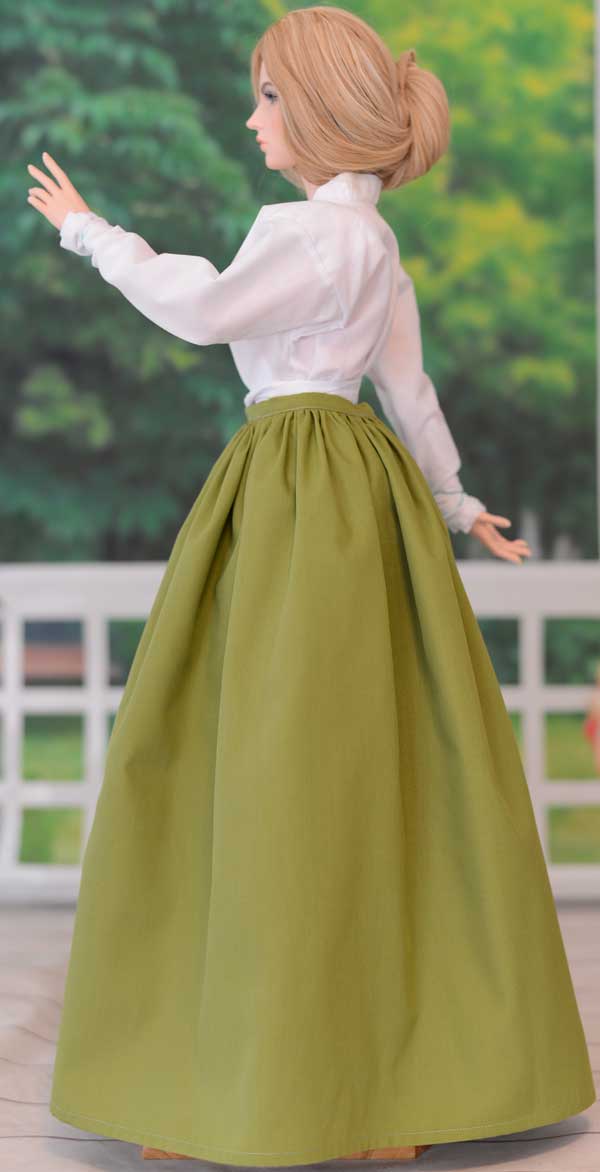 Floral Petticoat for Claire

side view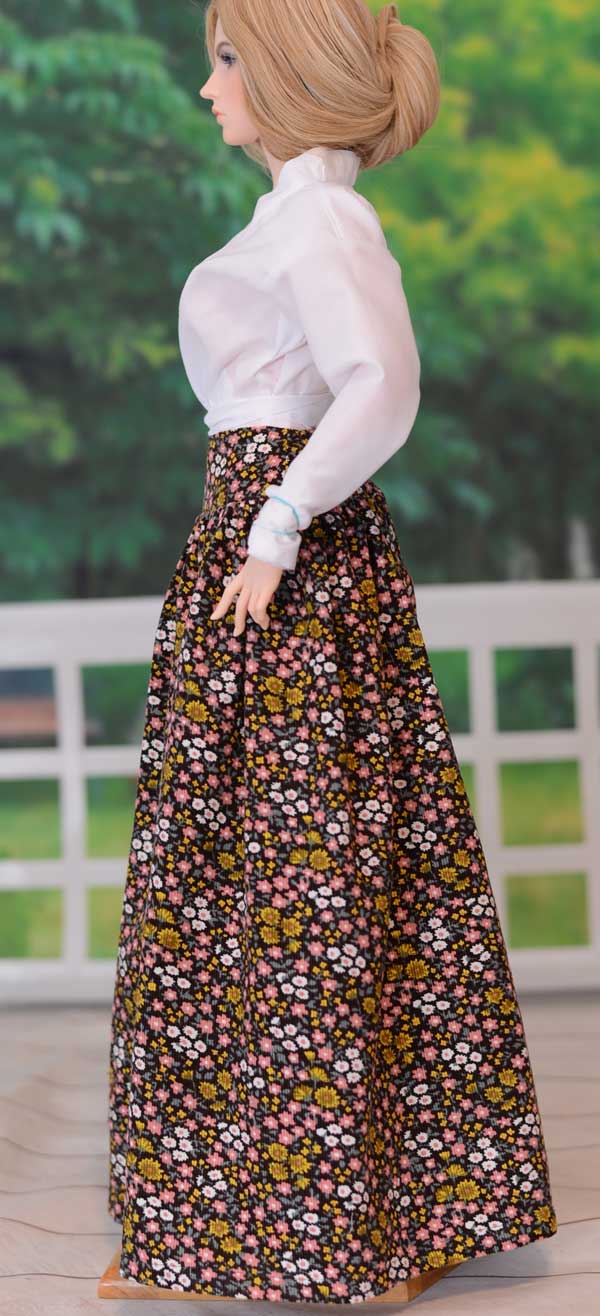 Young Ian's Jerkin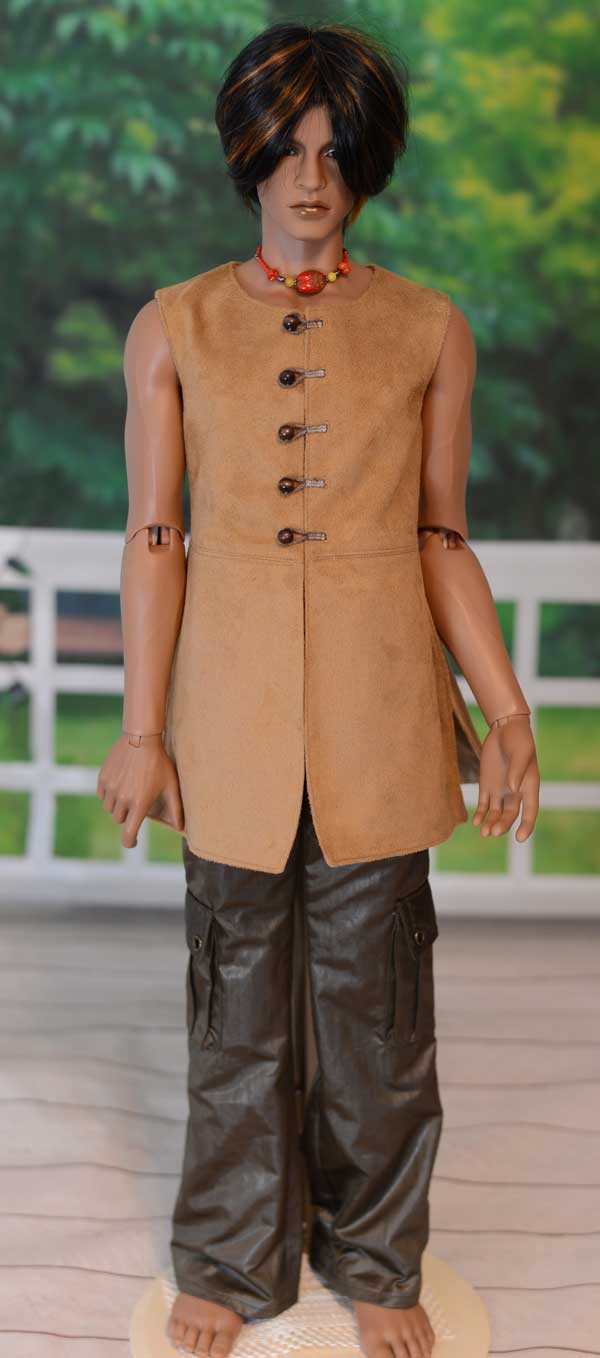 side view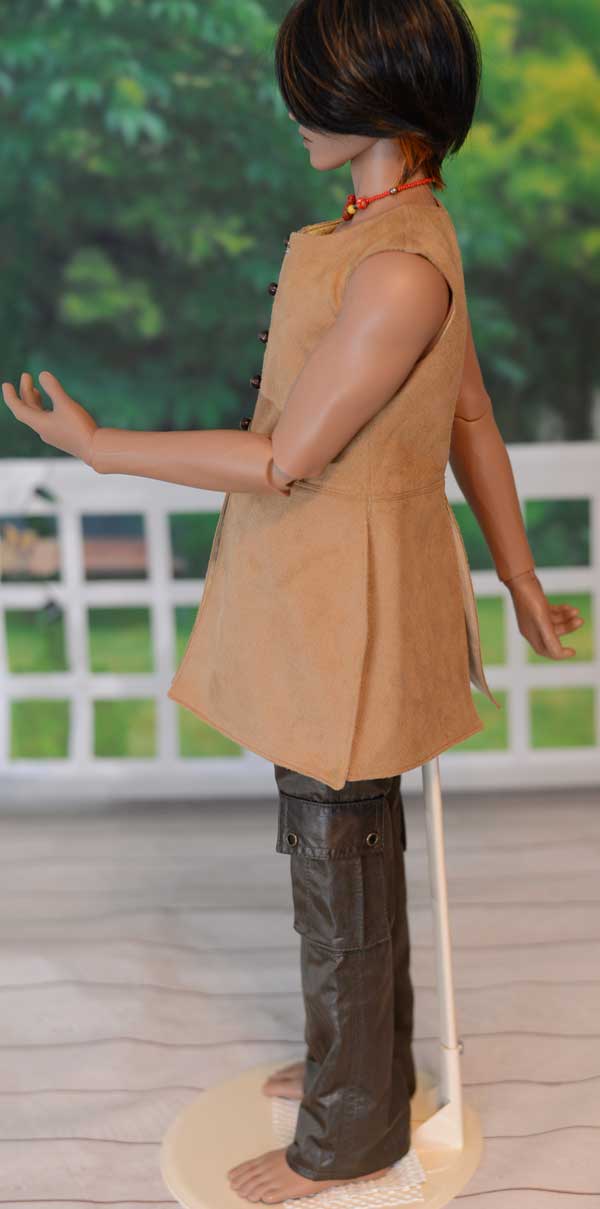 back view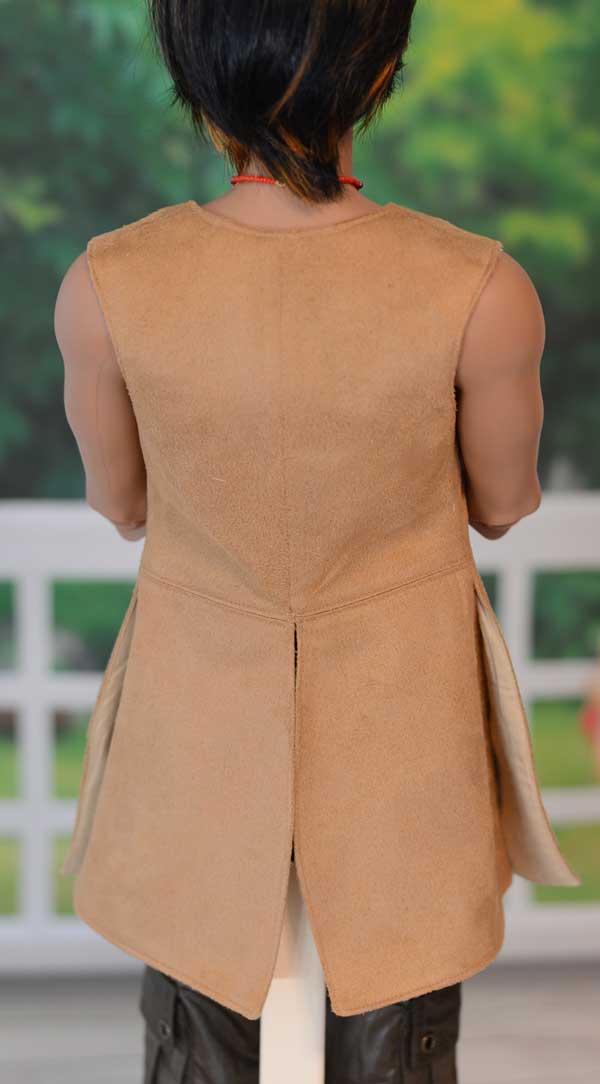 front view - open