Outlander 1745 "Ian" commission - Sept 2015


This commission was for a tan waistcoat and shirt based upon photos from the Outlander TV series - for the Ian character. It was sized for an Iplehouse SID man (65cm).

Ian's shirt is made of Imperial batiste in "rice" color. It has plain cuffs which close with a snap, with two small glass beads as "buttons" on each cuff. The front of the shirt has pure silk ribbon, in white, as the "button closures" and three larger glass beads as the shirt front "buttons". Ian's simple stock is made of the same rice colored batiste, and has been folded in third to use as the stock tie.

Ian's waistcoat is made of cotton fabric lined in white batiste. It has pocket flaps at the front. The back has two darts for fitting. The front is closed with seven working buttonholes and small buttons in varigated browns. The entire waistcoat is top-stitched.

My Iplehouse SID Giorgio (peach gold resin) is modeling the shirt and vest. He wears a test pair of pants (not included in commission). He was painted by Iplehouse, his eyes are 12mm Gumdrops, and he wears a MoniqueGold wig.



"Outlander" Ian - Season 1 - Customer Photo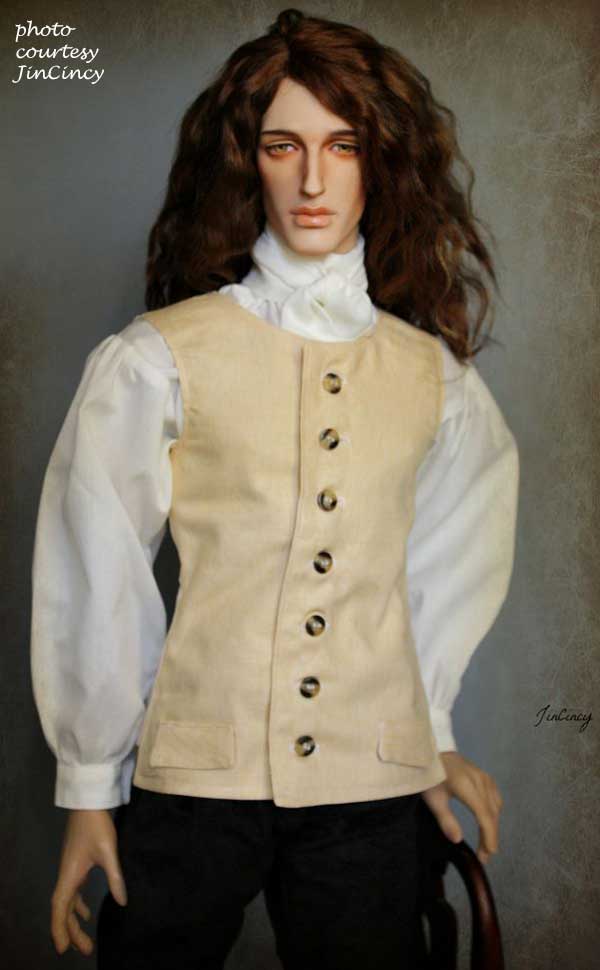 Outlander "Ian" 1745 working shirt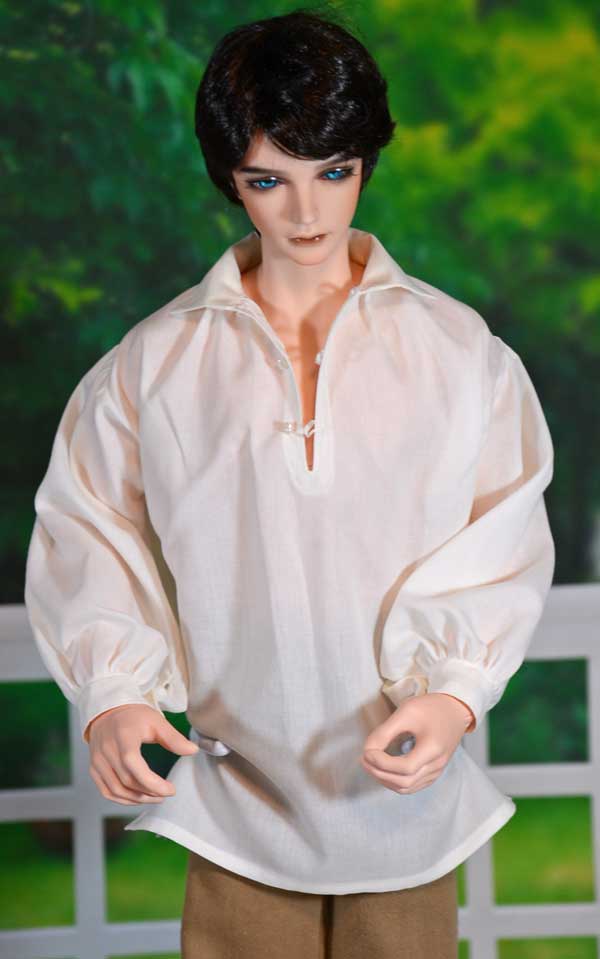 Ian 1745 Waistcoat w/stock tied - SID man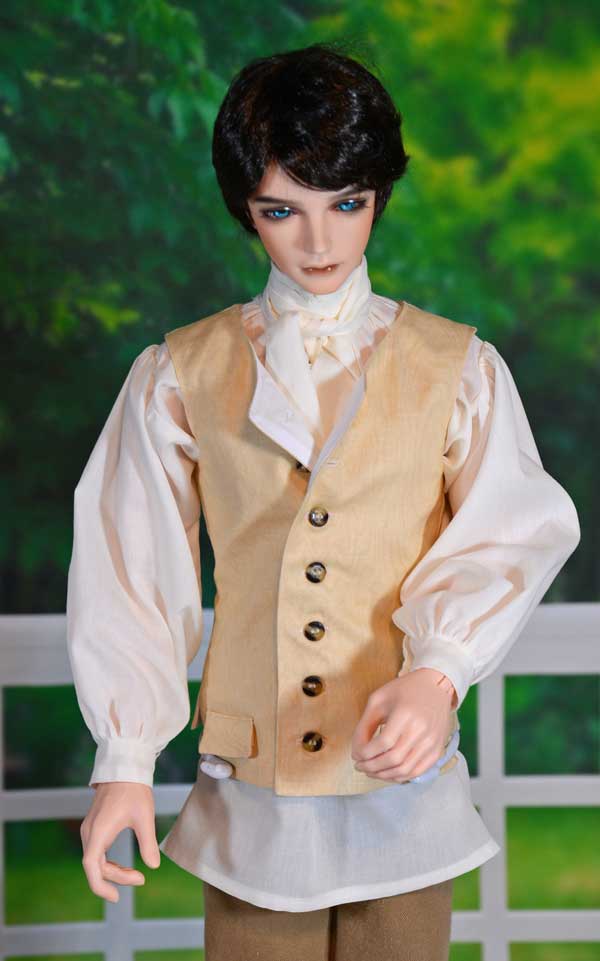 Ian Waistcoat - back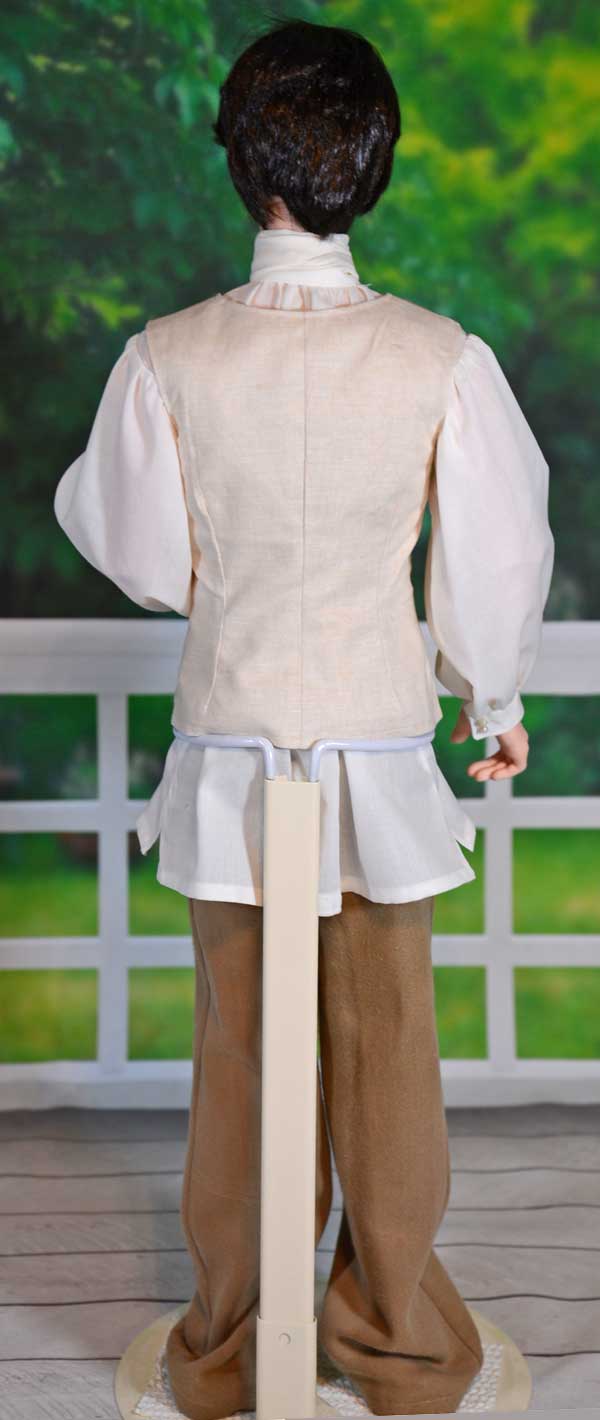 open waistcoat - stock off