Outlander "Claire - Jamie 1745 Wedding" commission garments


This commission was inspired by two of the garments worn for the 1745 wedding scenes in the Outlander TV series. The garments were made for Iplehouse SID woman (62cm) and the Iplehouse EID model man (70cm).

Both Claire's 1745 shift and Jamie's 1745 wedding shirt are made from very fine 100% cotton imported batiste in cream color.
Claire's shift has pure silk ribbon in cream, as the neckline tie. The pattern is that of an extant mid-century shift.

Jamie's shirt has pure silk ribbon, in cream, as the "button closures" and has small glass beads in two sizes as the shirt front "buttons" and on the sleeves. The sleeves close with one snap each side. Jamie's stock is made of the same fine batiste, and has been folded in three to use as the stock tie. The shirt pattern was made to represent the period from Outlander photos and a period pattern scaled to EID size.

The customer has kindly allowed me to post photos of her dolls wearing the garments as well.

My Iplehouse SID Doria (custom, large bust, peach) models the shift, and Iplehouse EID Kamau (model, ltd ed light brown) models the wedding shirt. Both dolls were painted by Iplehouse, wear glass eyes, and Monique wigs.



"Outlander" Jamie and Claire - Season 1 - Customer Photos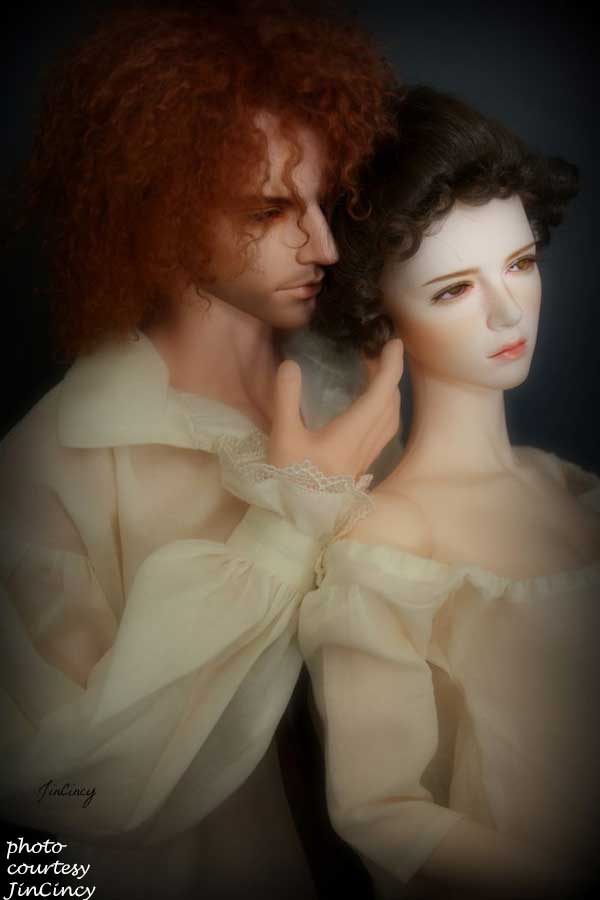 Jamie and Claire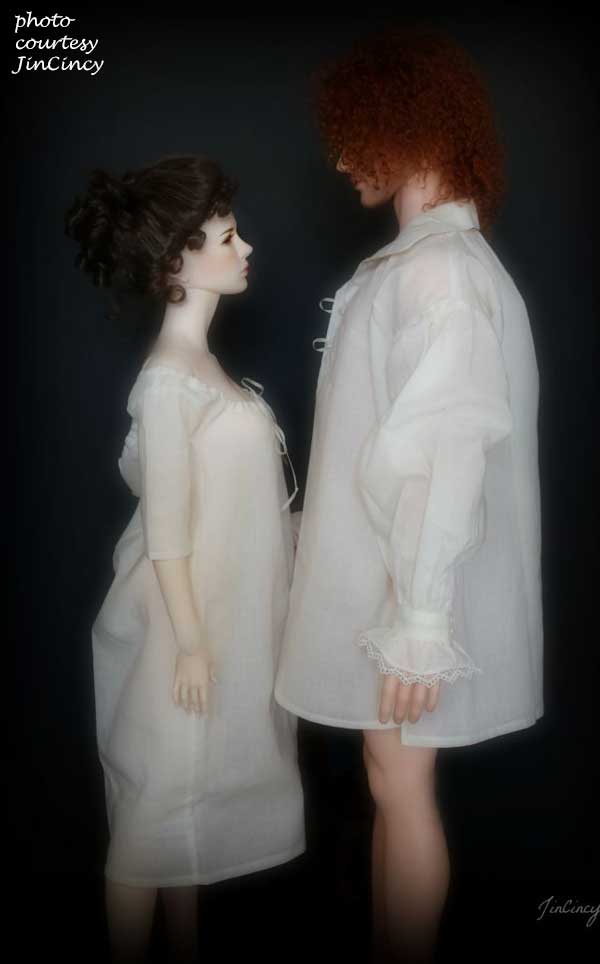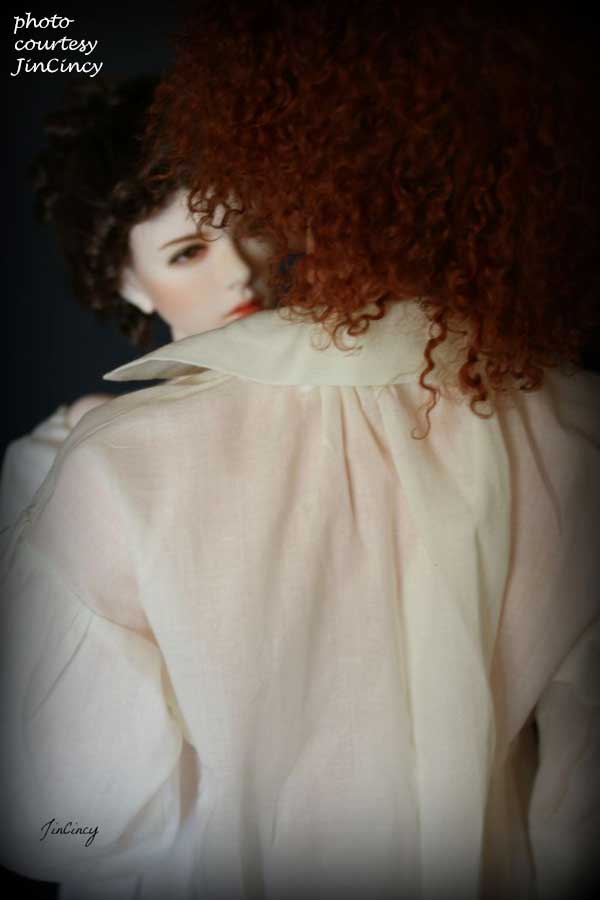 Claire's shift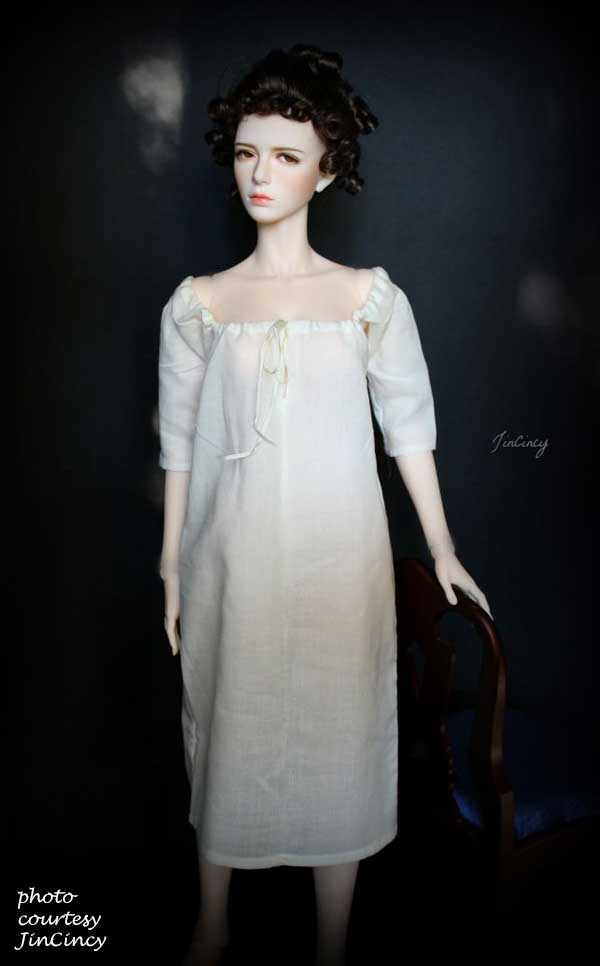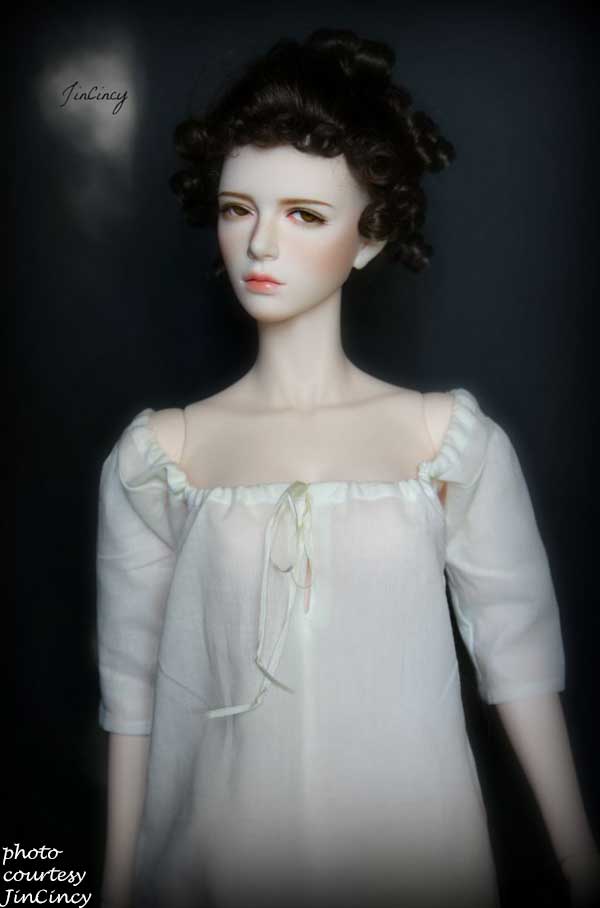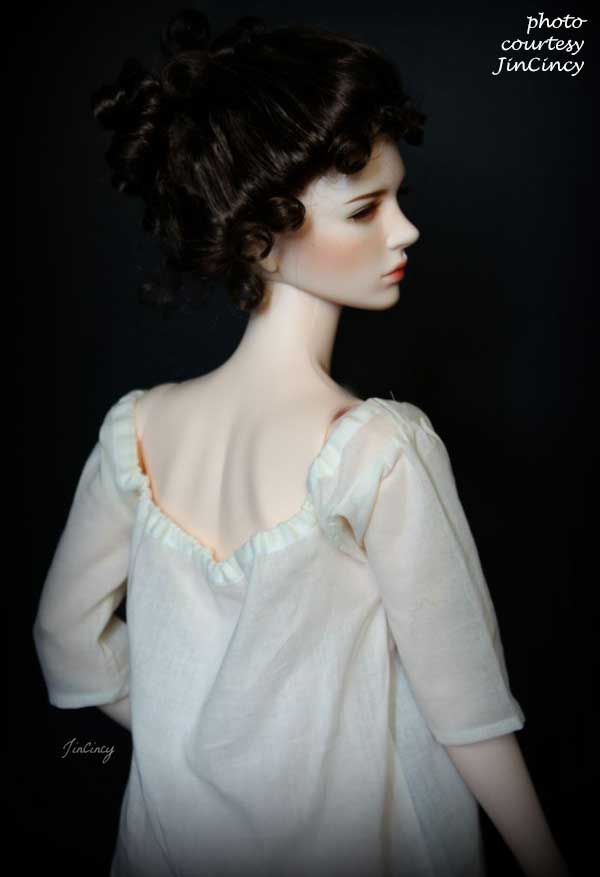 Jamie's wedding shirt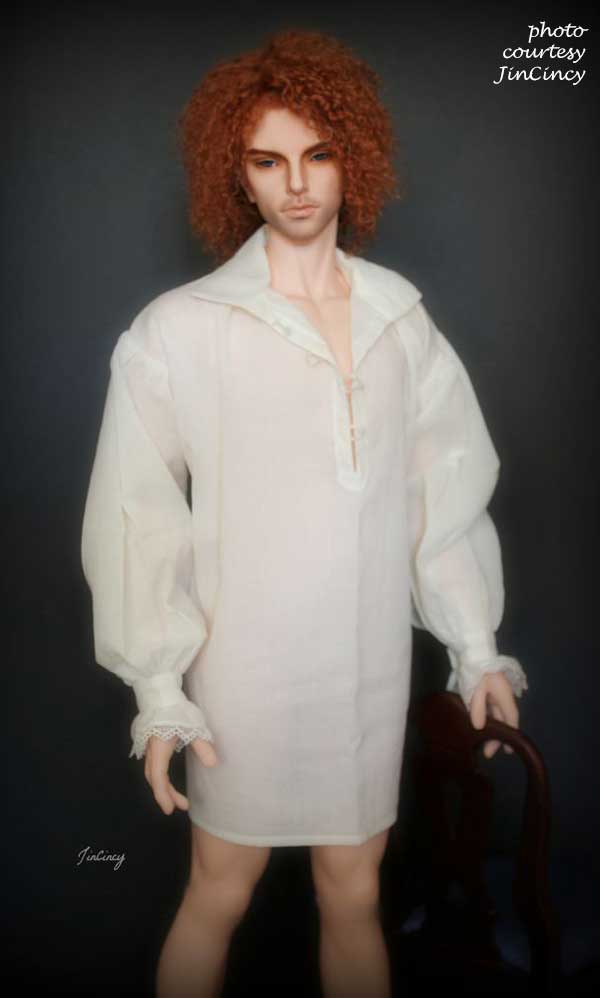 Claire 1745 shift - on SID large bust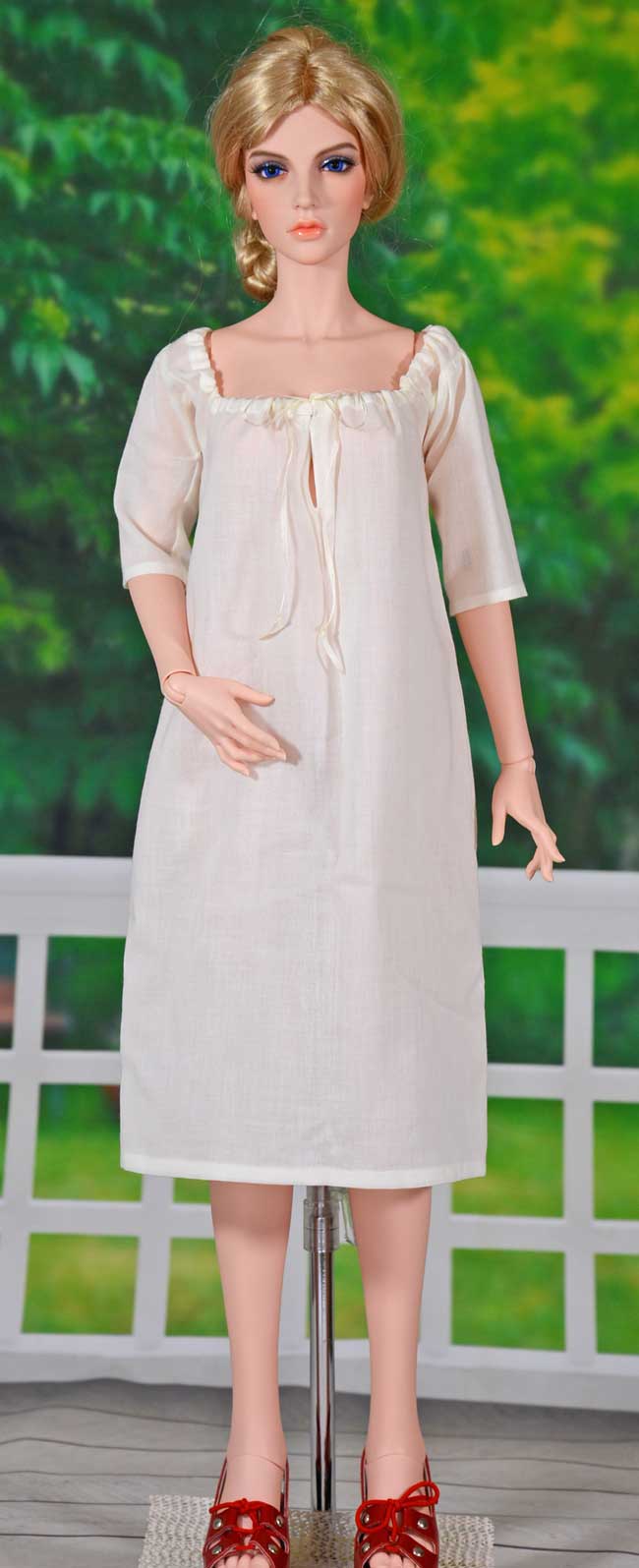 Back view



Jamie 1745 Wedding shirt - EID Model body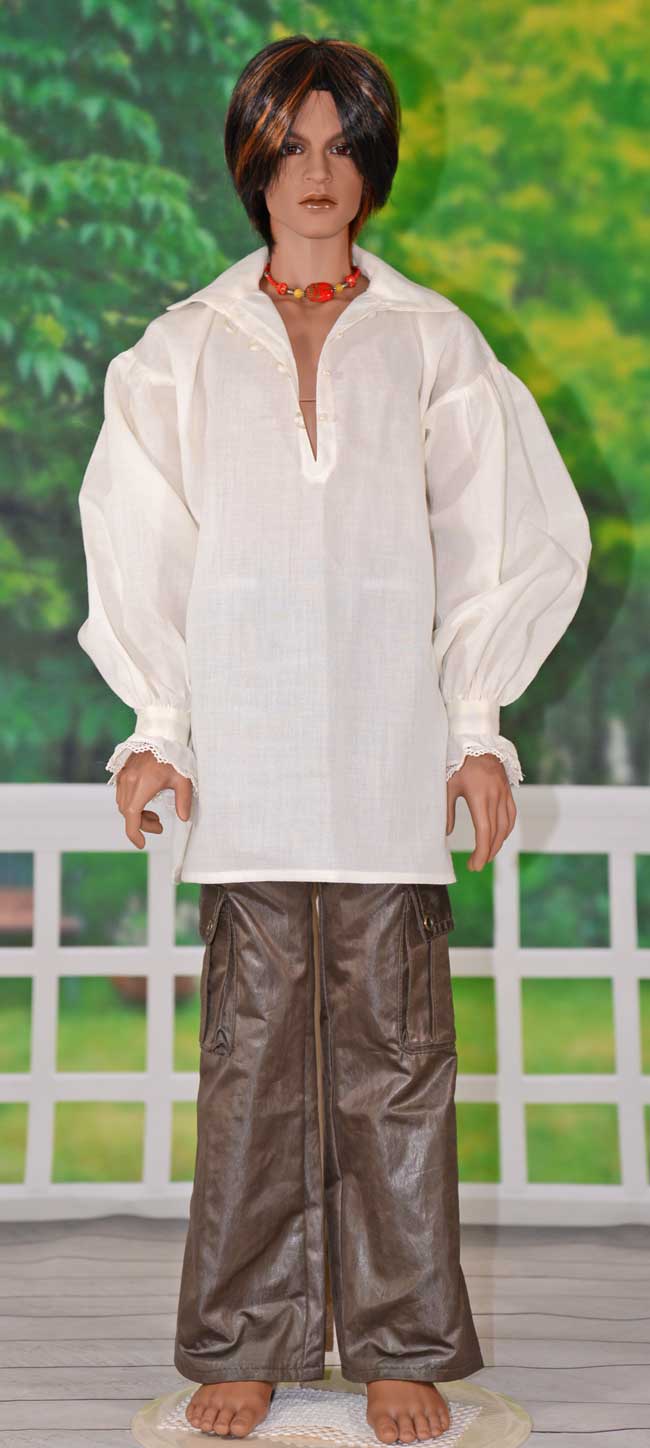 Jamie shirt - closeup sleeve wrist detail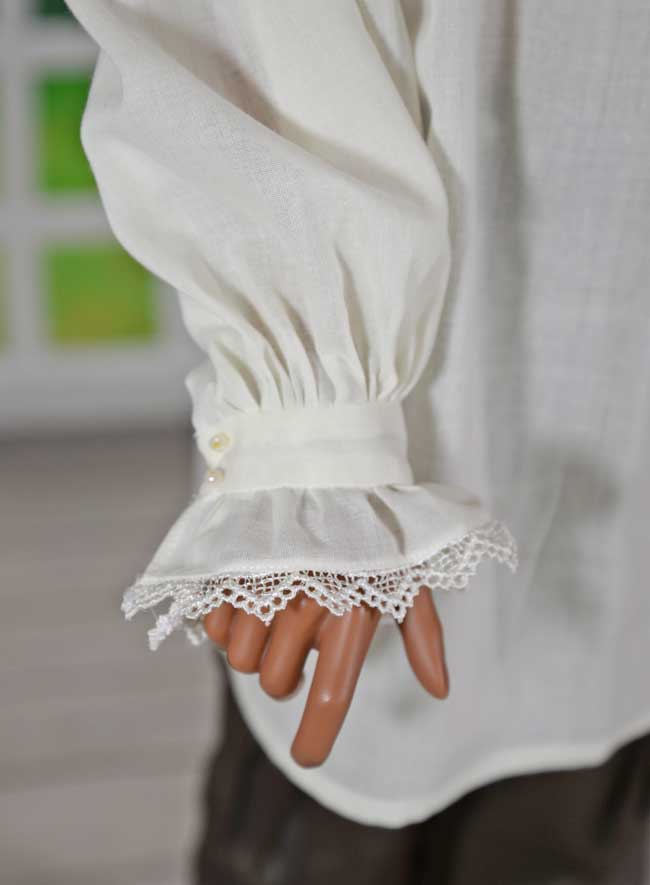 Back View

Front View2 - with Stock