Outlander Inspired Claire Paris Gown 10nov17


This commission was inpsired by Outlander's Season2 red Claire "Paris" gown.

The Paris gown was sewn using red faux dupioni fabric. The bodice is lined in batiste. The bodice fabric and lining are stiffened with interfacing. Narrow red poly ribbon crosses the bodice front as in the Outlander photos. The bodice closes in back with snaps.

The Paris gown's skirt is extra wide and features cartridge pleating at the waist. It is cut to be worn over panniers (and possibly a petticoat or two). The length was set for the doll in Iplehouse's period-like heels. The back of the skirt closes with snaps.

The white batiste panniers are in two halves - per the period pattern I found. The panniers have three 'bones' and narrow white ribbon ties. The ties are used to set the pannier's width.

The earrings are made with gold-plated brass headpins and eyepins and seven Swarovski crystals.

My Iplehouse SIDw Rachel (custom Doria on Large Bust SID body, peach gold) models the Paris gown set in her heel feet. She wears Iplehouse heels LW051.



Inspired by Outlander Claire Paris gown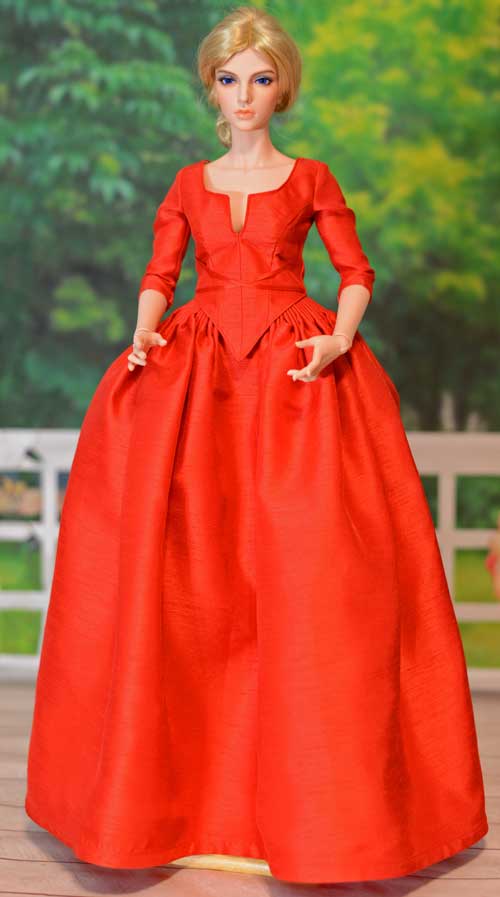 closeup of bodice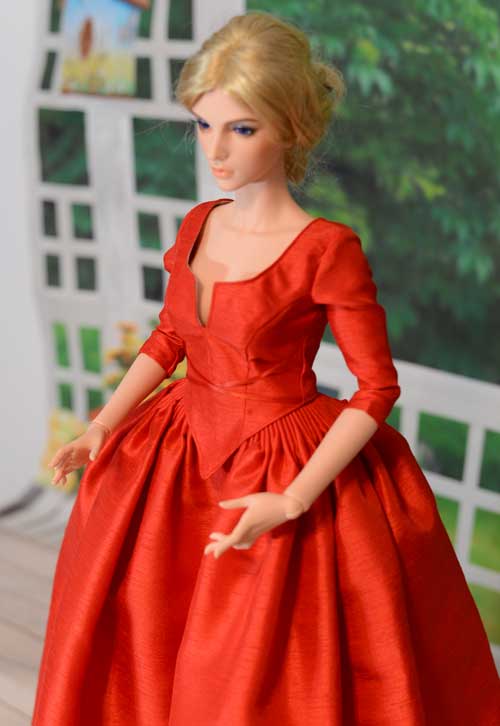 side view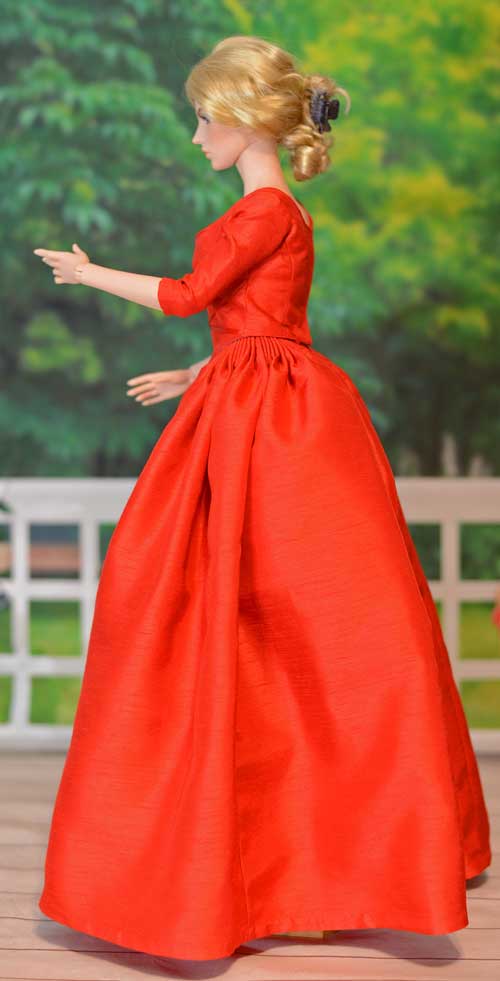 another closeup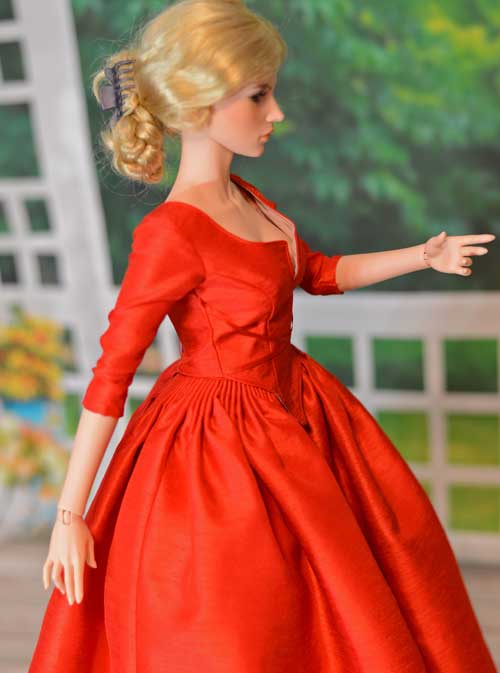 closeup of cartridge pleating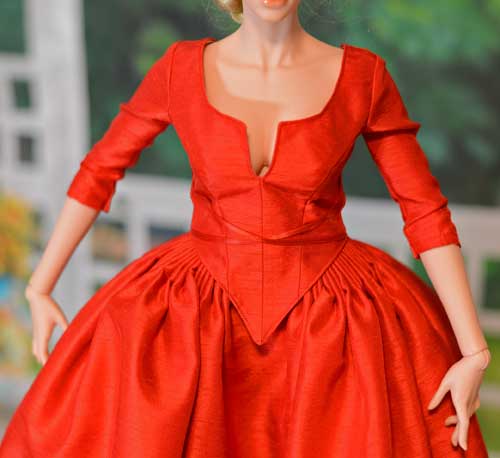 Paris gown cartridge pleated skirt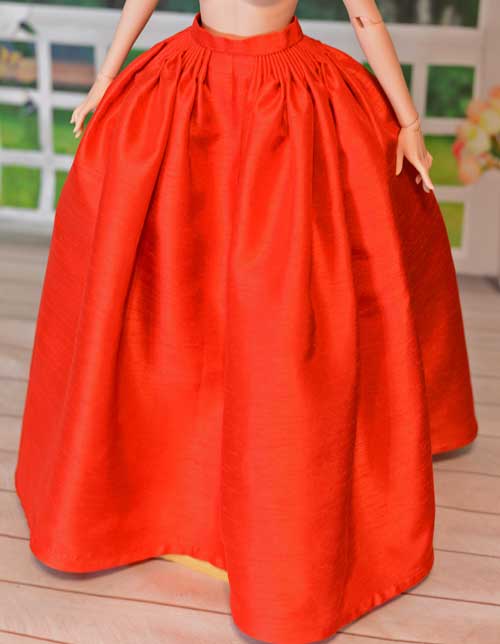 side view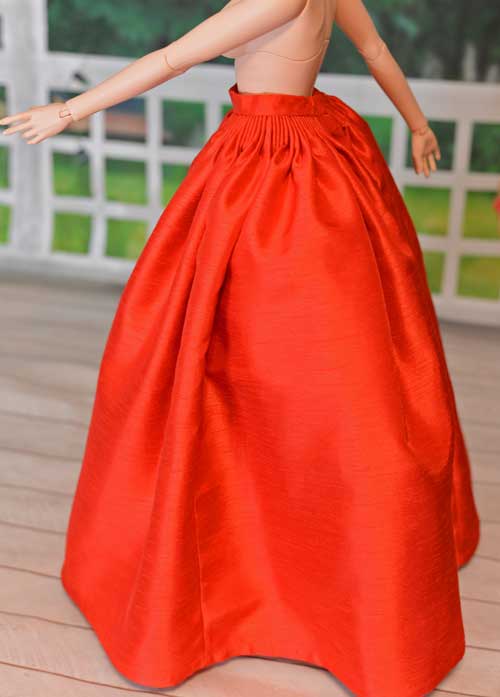 White Batiste Panniers

side view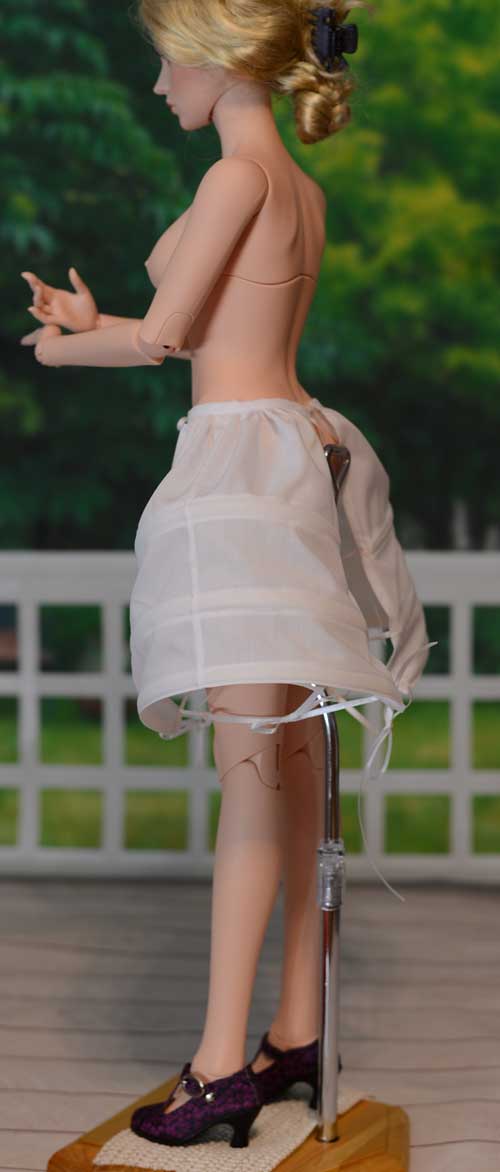 back view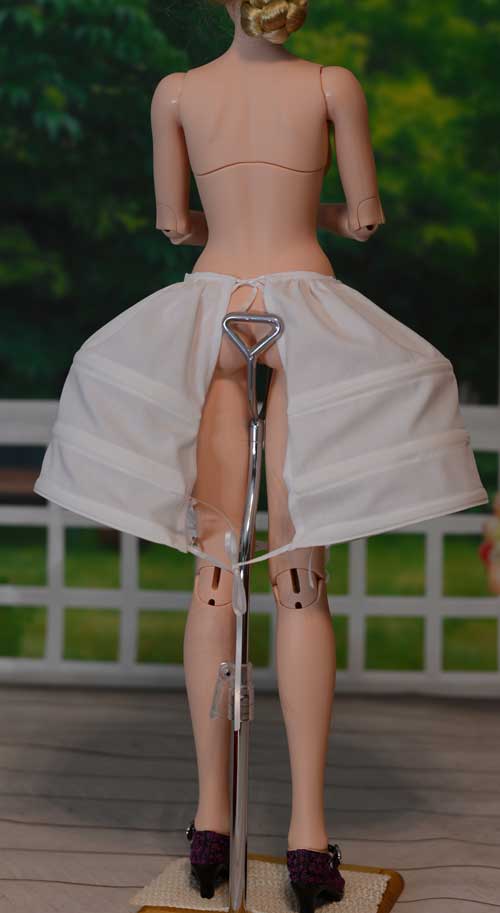 panniers off doll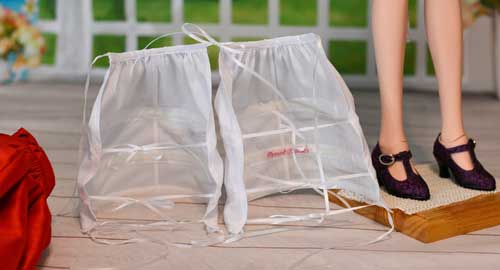 Swarovski crystal earrings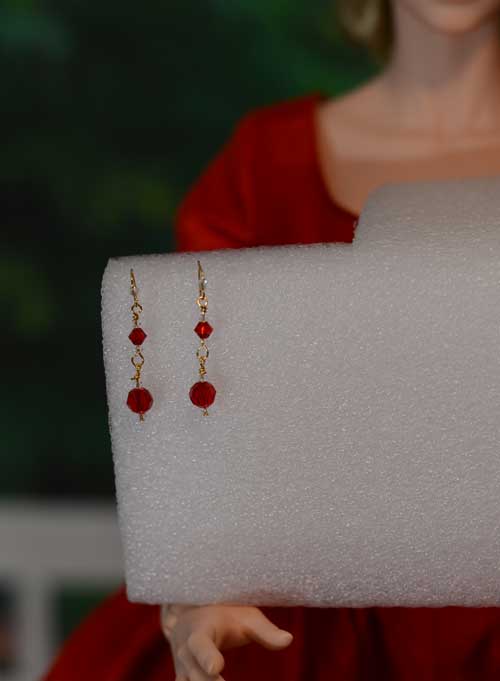 on table