Silk Renaissance Outfit - Apr19


The Renaissance style outfit consists of four pieces and two sets of armlets. The main pieces: a beaded silk dupioni over-dress, a skirt with antique fabric front panel, a chemise with antique fabric sleeves, and a petticoat.

The beaded dupioni over-dress bodice closes at center front with sewn eyelets and a pale yellow 1/8" ribbon. The bodice features tiny caplet sleeves and is fully lined with ecru batiste. The dress' skirt is cartridge pleated to the bodice with a hand sewn hem. Two sets of silk dupioni armlets were made - an upper armlet and a lower one. The armlets fasten with two snaps each, for ease of dressing.

The body of the chemise is sewn with pale ecru gauze fabric. The wide, romantic chemise sleeves are made with pieces cut from an antique lace gown. The neckline is gathered with a narrow ribbon and tied in center front.

The skirt is sewn with a central panel cut from the same antique lace gown (as the sleeves) and two panels of the pale ecru gauze fabric. A total width of 60" was gathered to the narrow waistband. The skirt is worn under the over-dress, and closes in the back with a snap.

The petticoat was sewn using 60" width of the soft ecru gauze fabric gathered into the narrow waistband. It also closes in the back with a snap.

My Soom SuperGem Dia (65cm) is modeling in her heel feet, wearing heels.

.



Silk Dupioni Renaissance set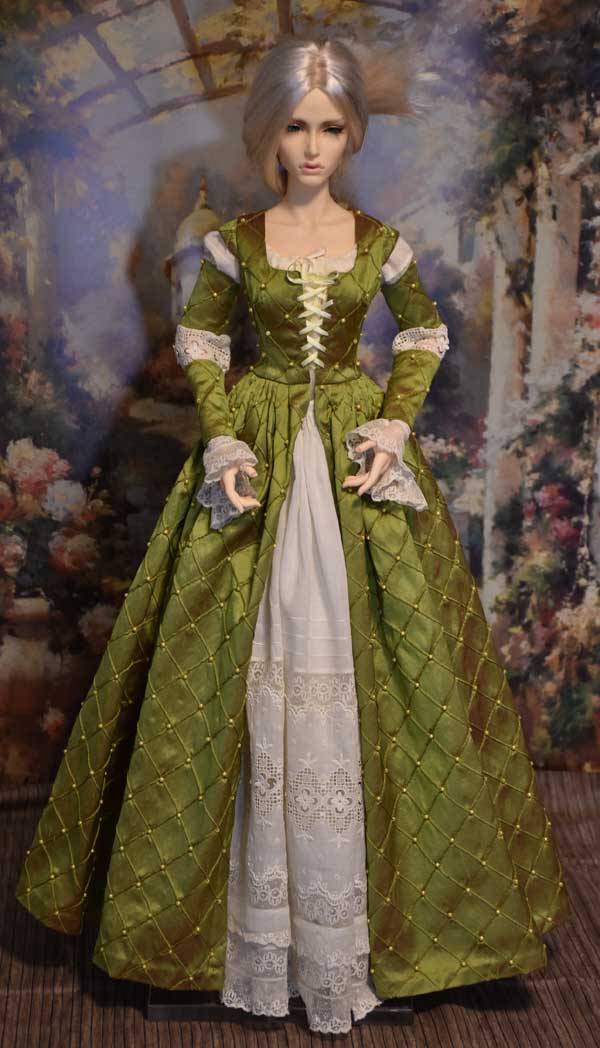 side view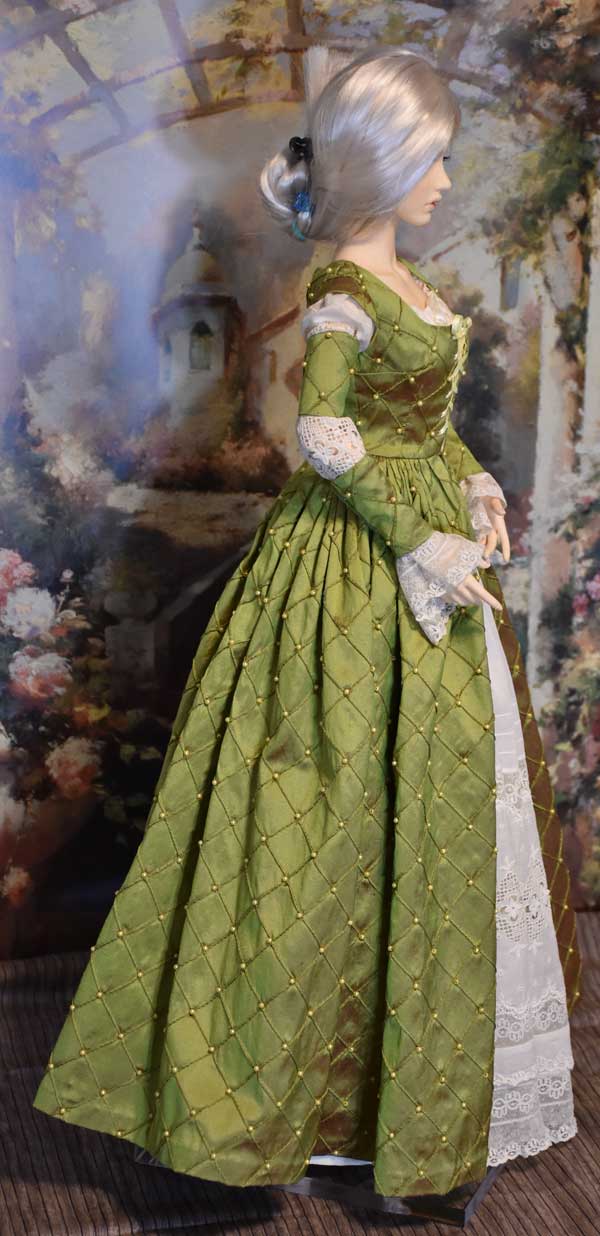 back view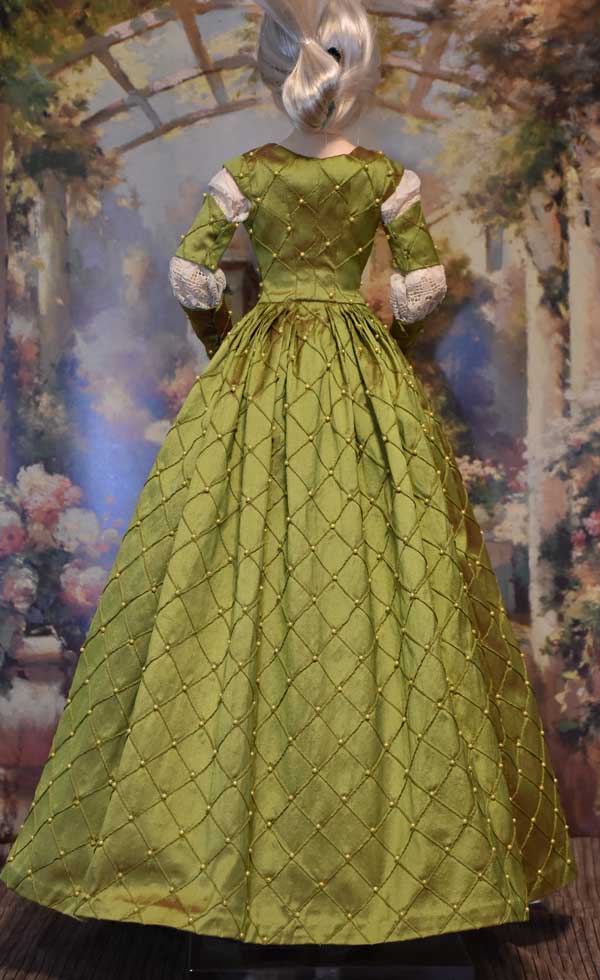 bodice closeup - without lower armlet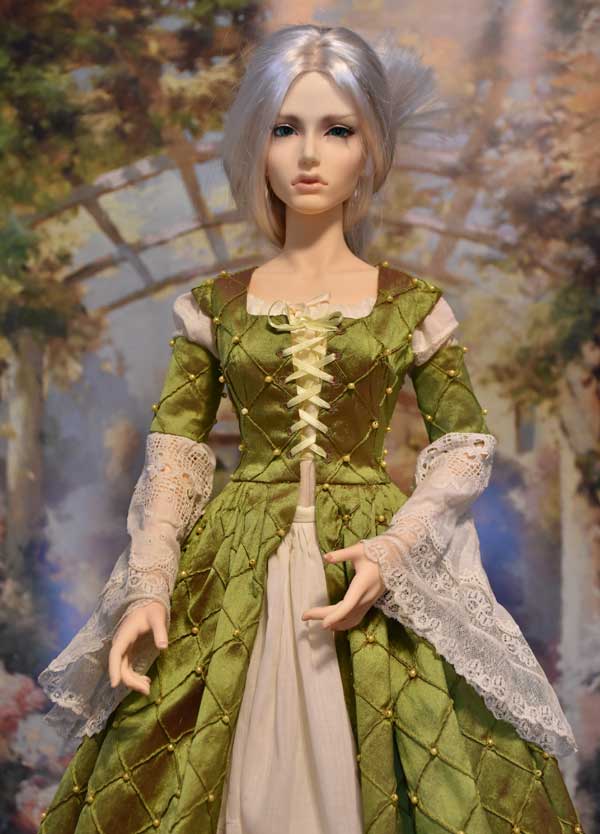 another view - without armlets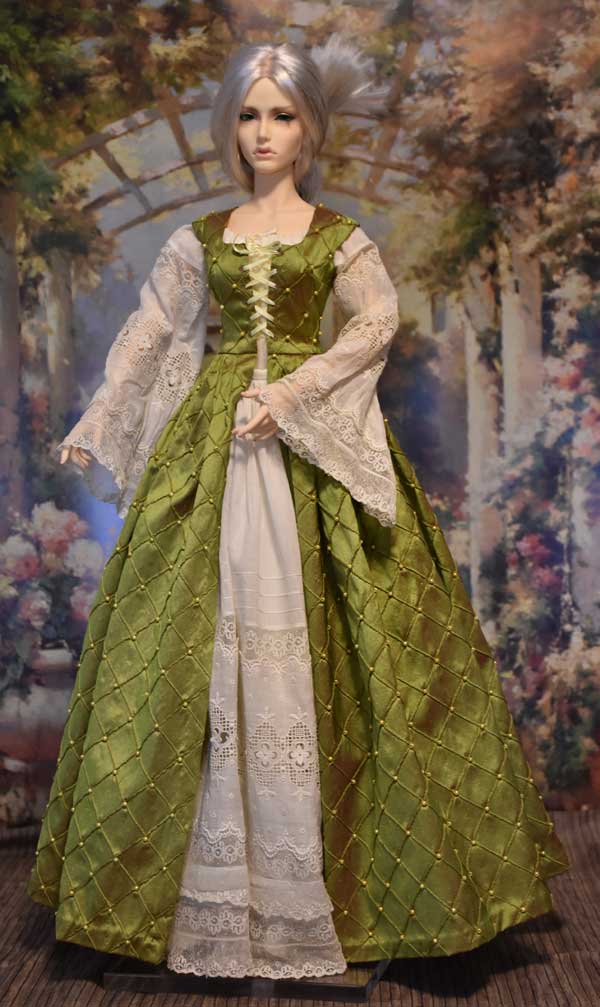 Chemise and Skirt - Antique Fabric and Gauze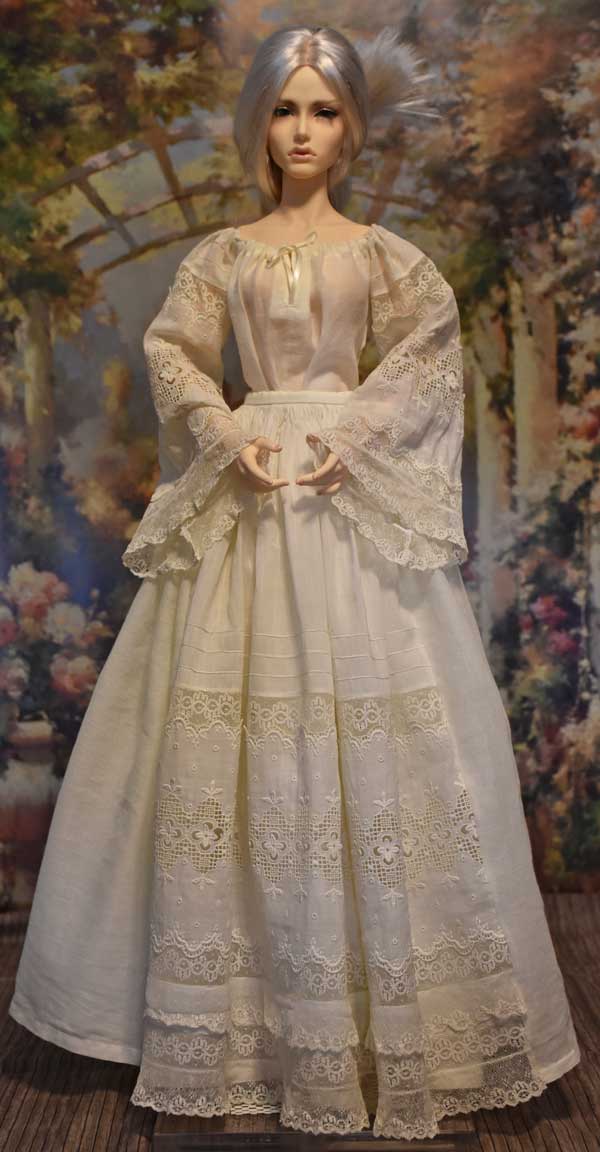 side view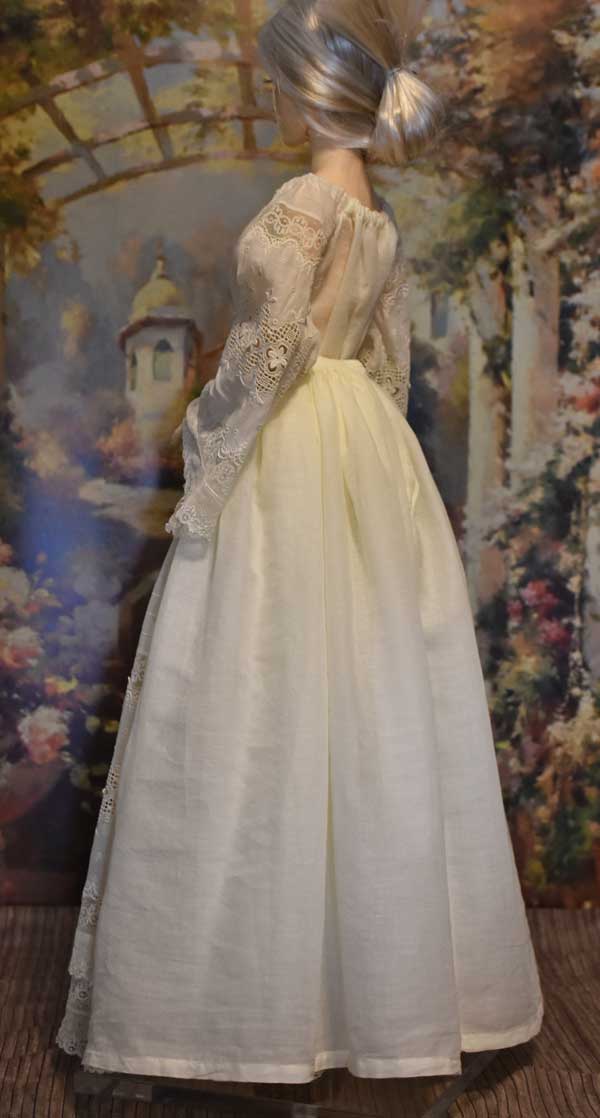 Chemise - Antique Fabric and Gauze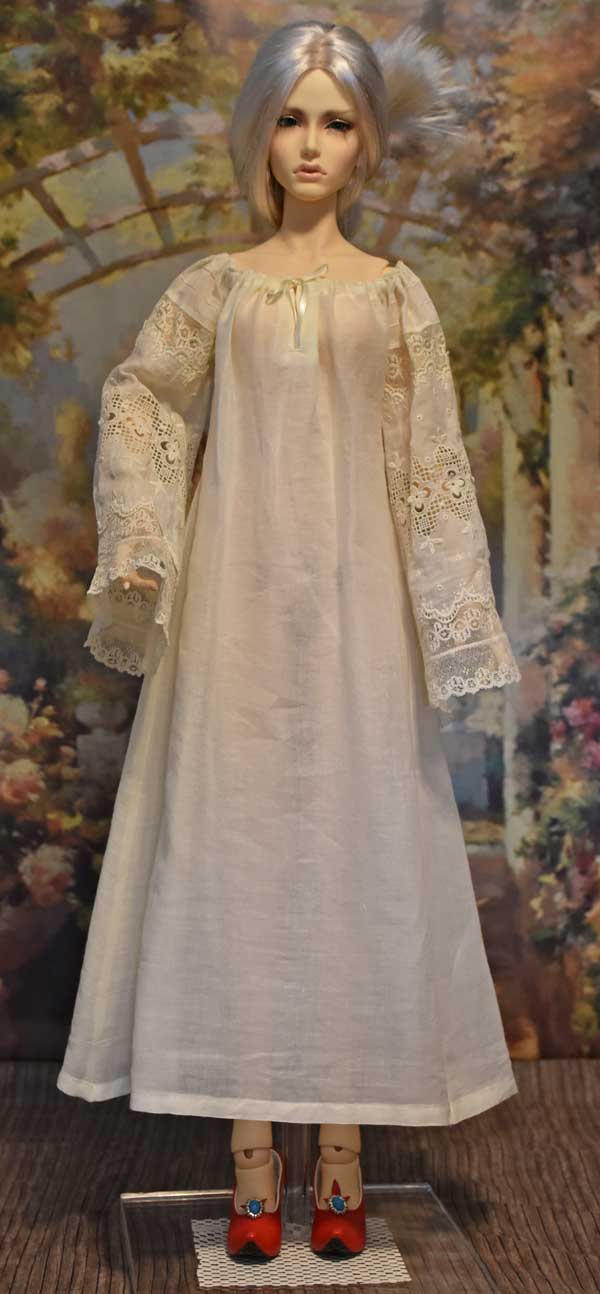 side view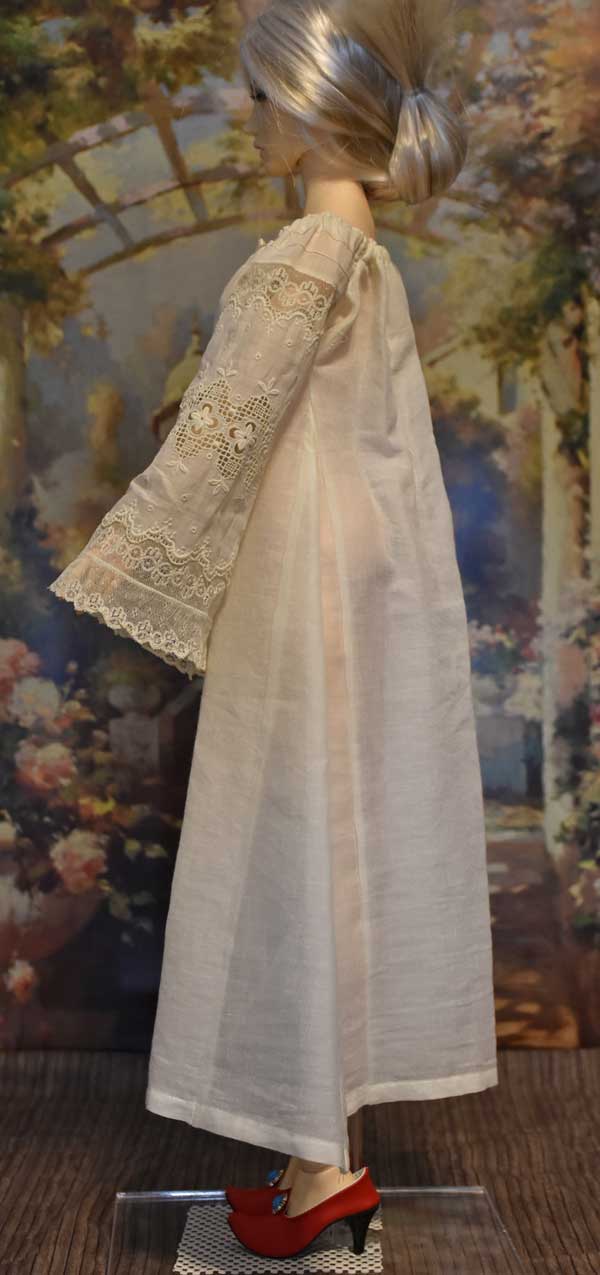 back view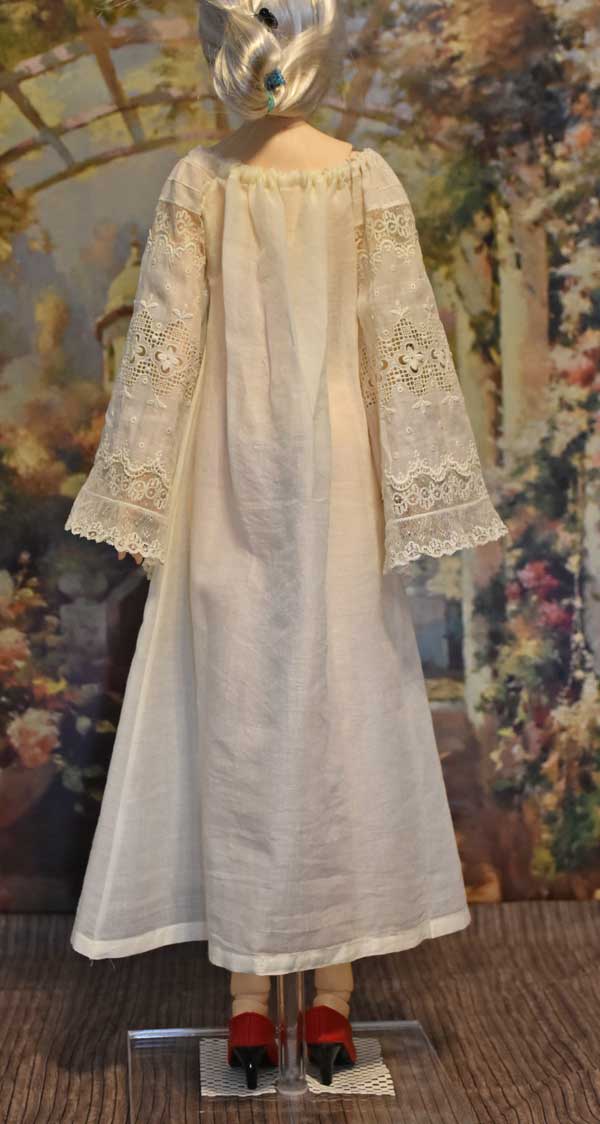 other side view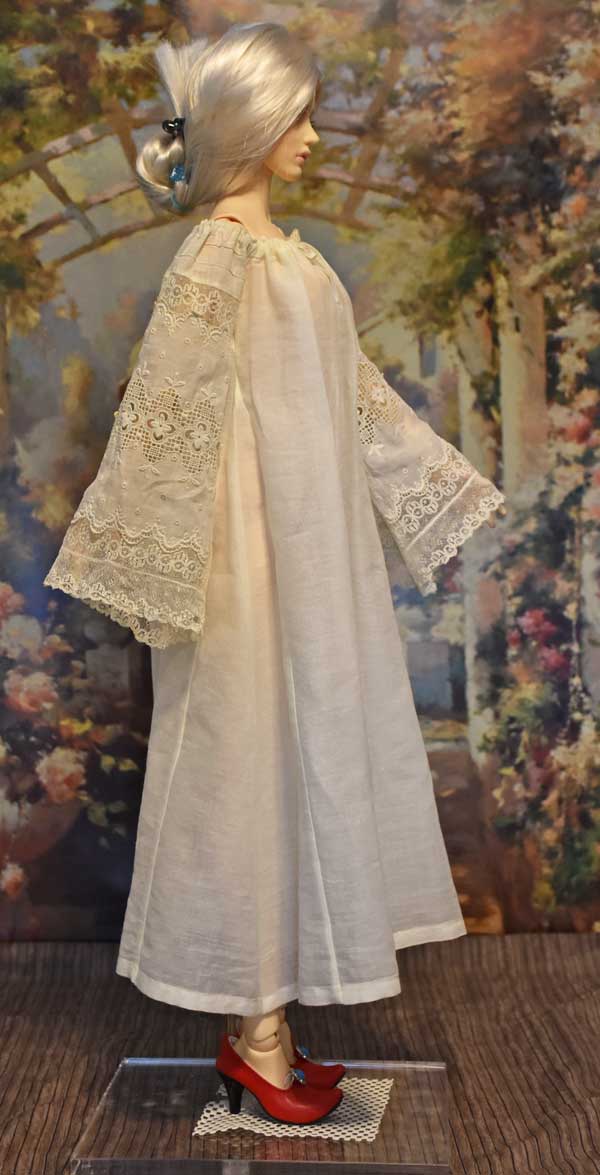 another front view without heels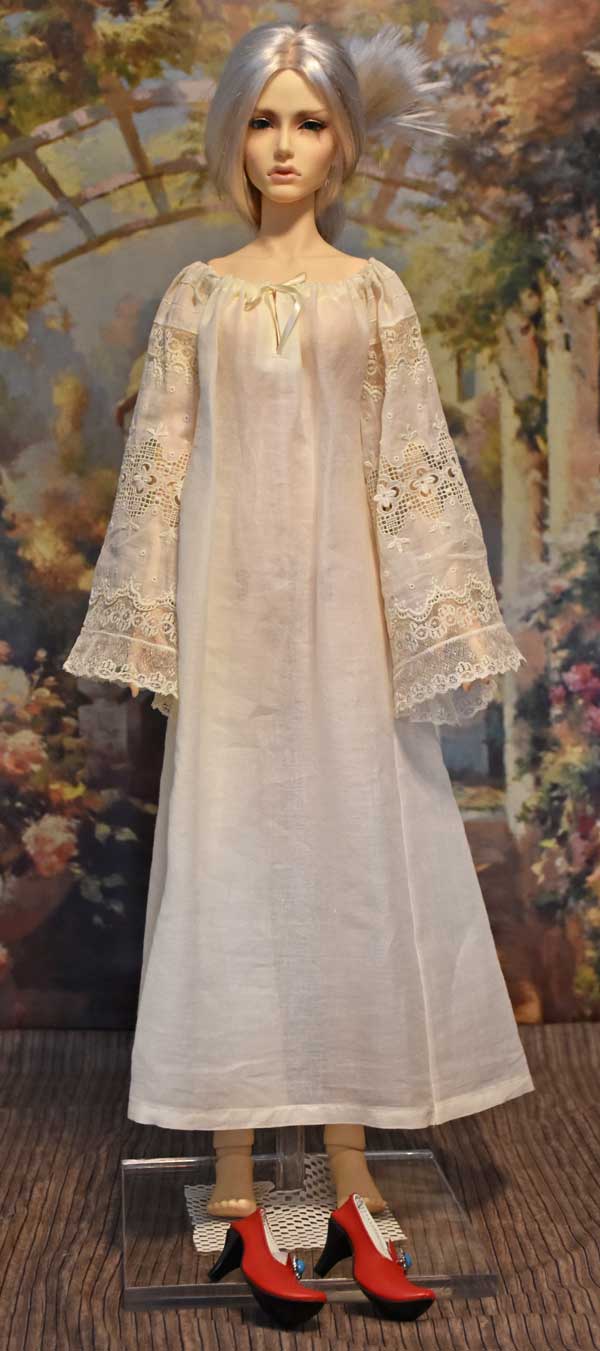 Gauze Petticoat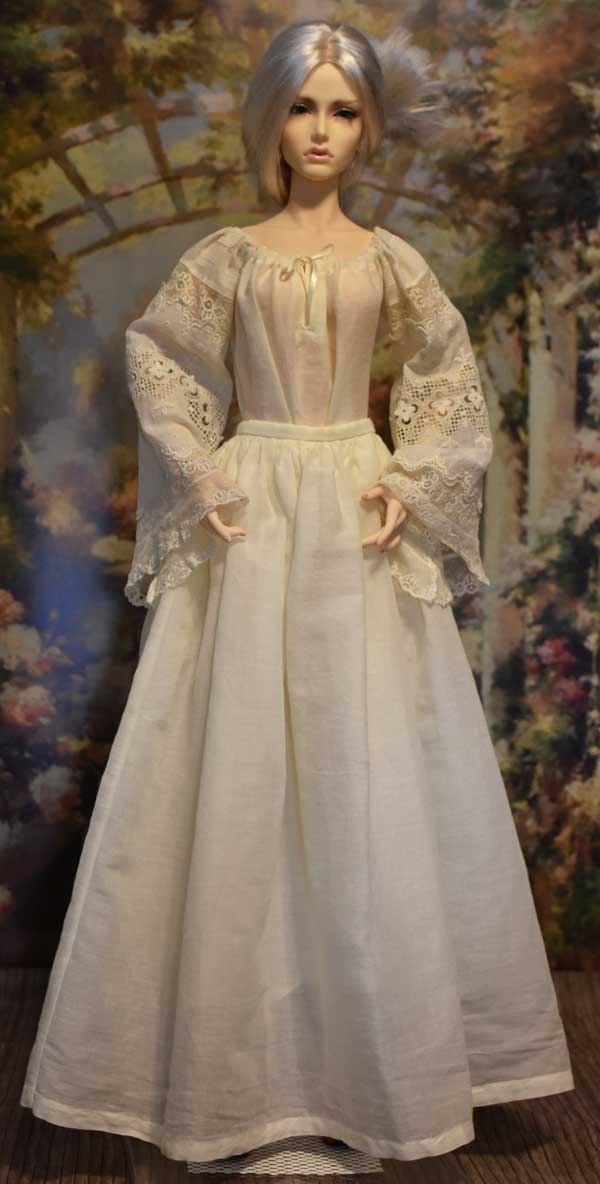 side view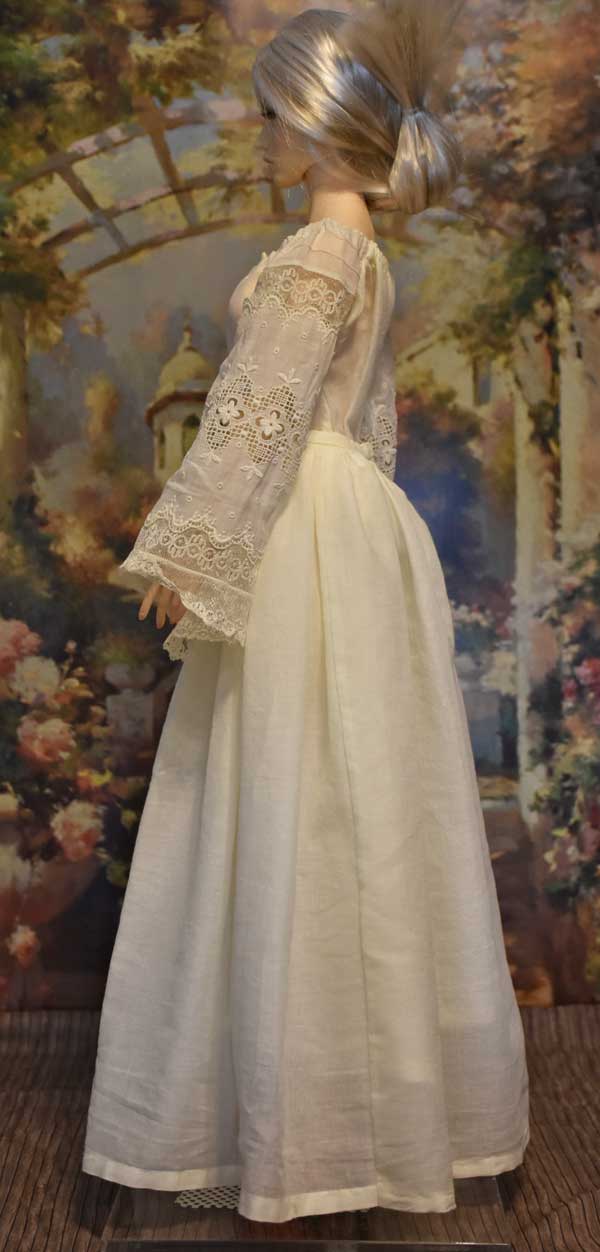 back view