Venitu Fall Front Breeches - Oct18


This commission was for the Venitu model - "Outlander" fall-front breeches. I modified my Iplehouse SID pattern based upon fitting photos of the SID breeches on a Venitu from a Venitu owner - and am delighted that the fit was reported as "perfect" on the actual Venitu body.

The Outlander style fall-front breeches were made with premium charcoal gray suede-cloth fabric. The fall front and bridges are lined with silver Nelona cotton batiste fabric. The length is meant to be calf length on the 70cm Venitu body - so they're quite long on my 65cm SID man who is modeling (Iplehouse SIDm Giorgio, original body, old peach).

The waistband closes with two medium black snaps at the bridges. The fall-front closes with two small snaps, one near each upper edge. The fall-front has three small black buttons - as 'decoration'. The waistband has two of the same buttons. The leg cuffs close with a small black snap on each cuff.



Charcoal Fall-Front Breeches - Venitu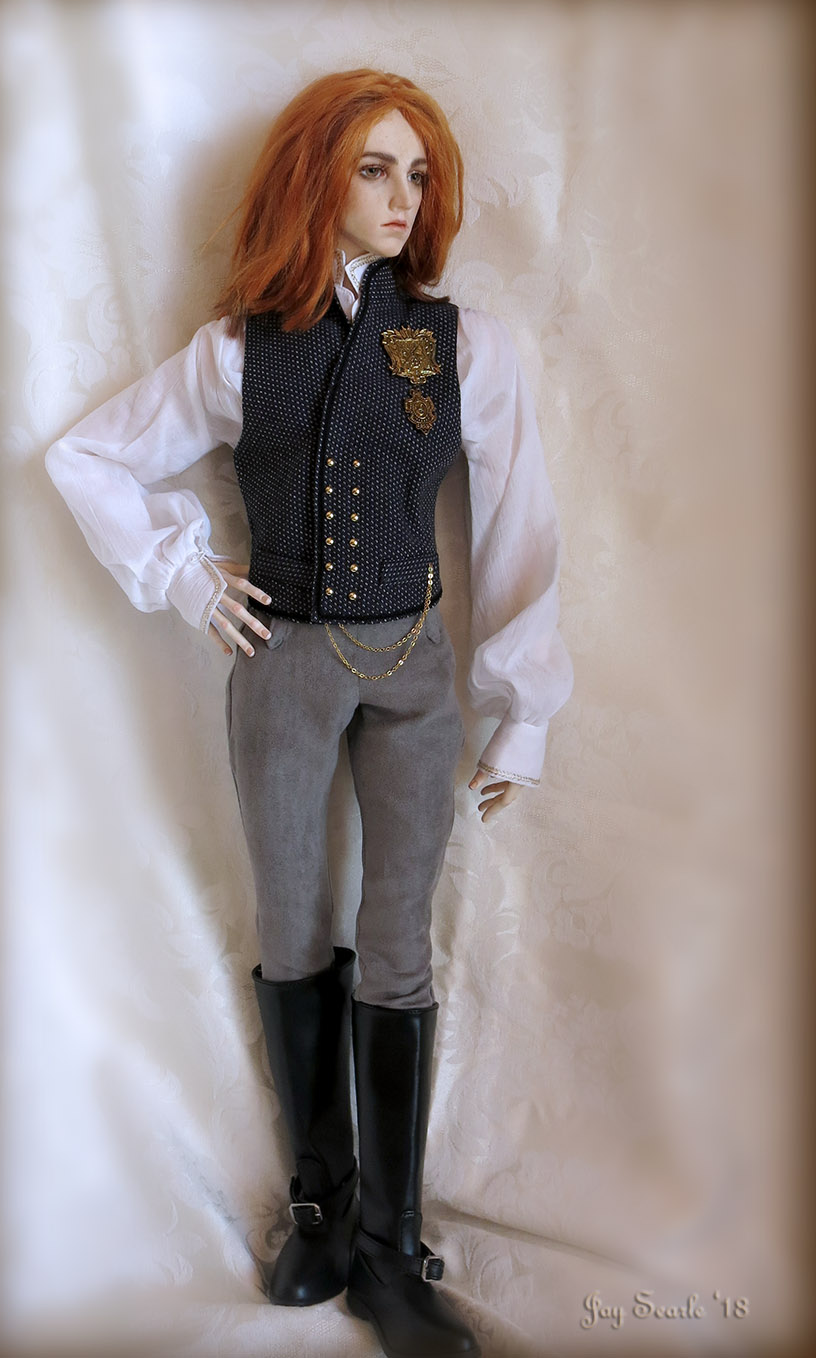 front view on Iplehouse SIDm 65cm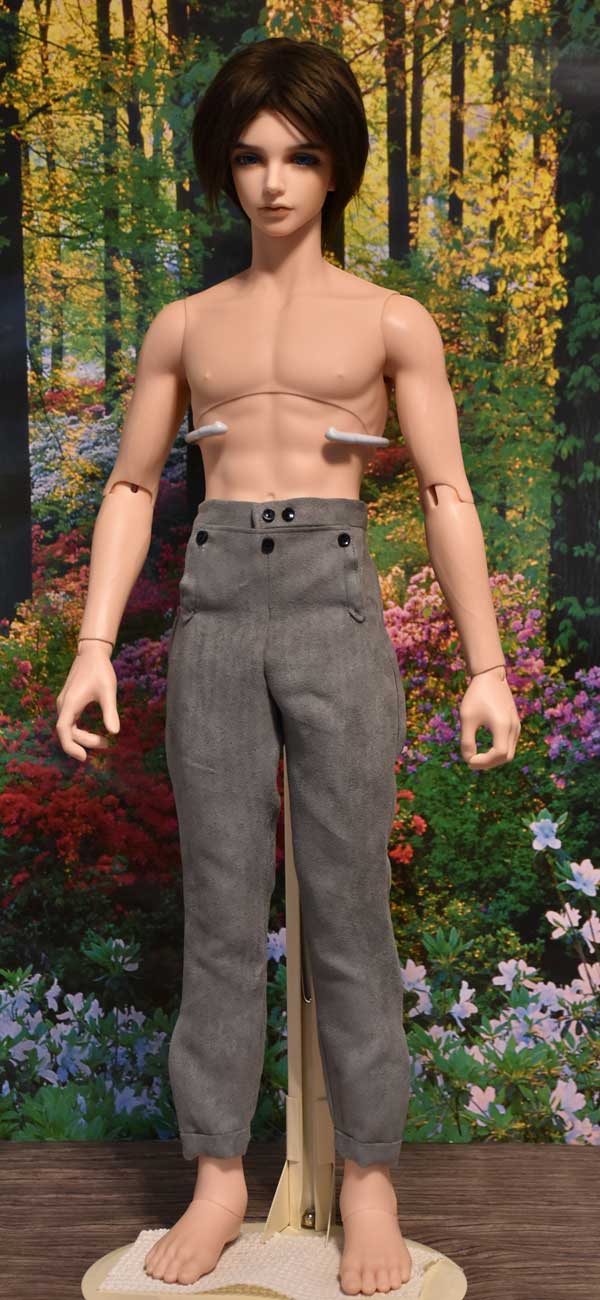 side view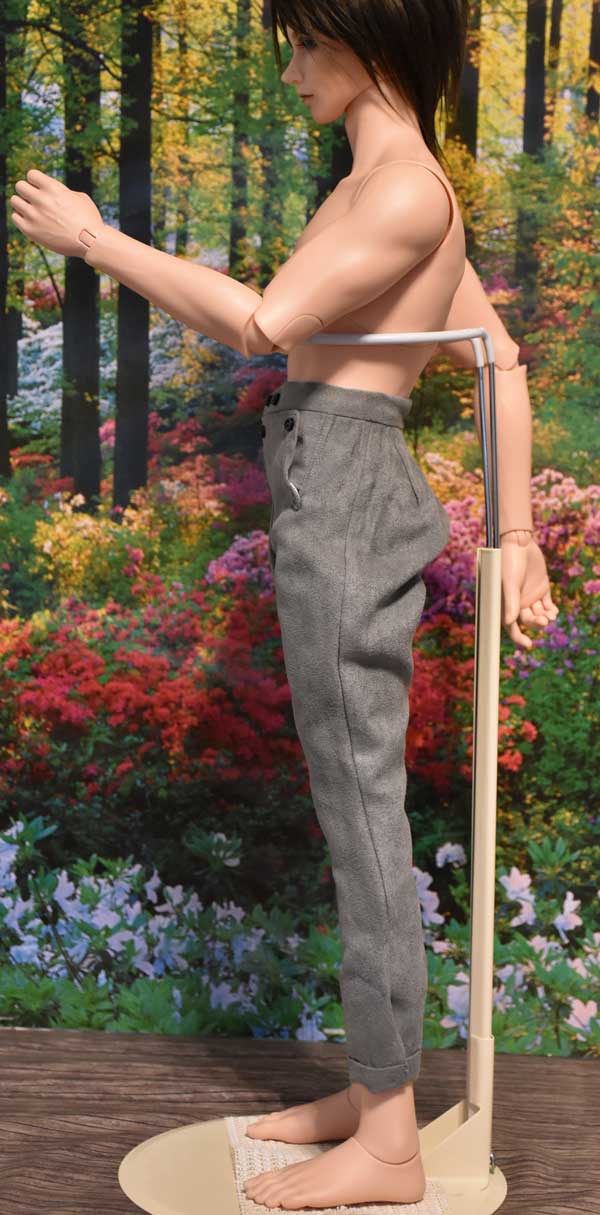 back view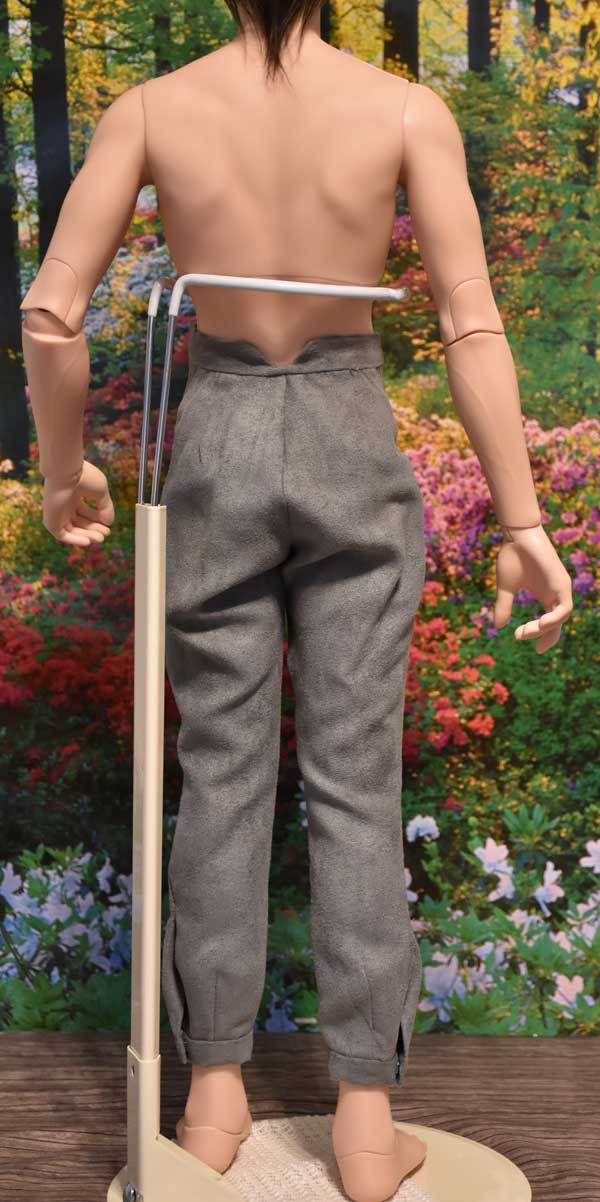 other side view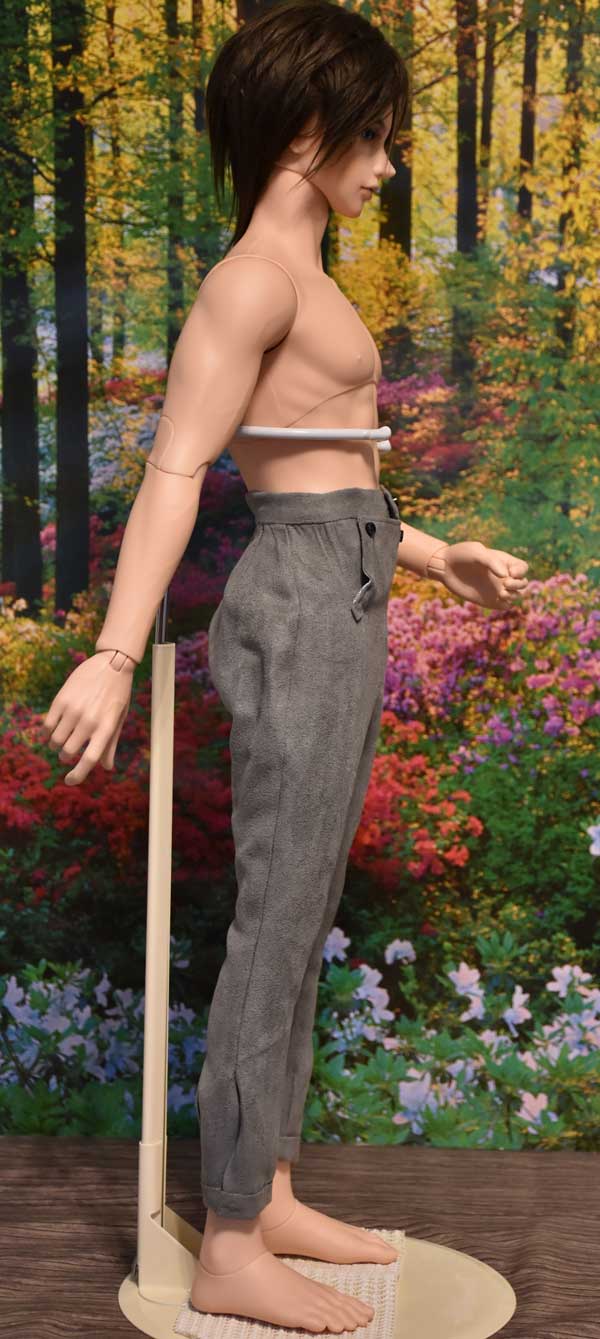 dropping fall-front and open calves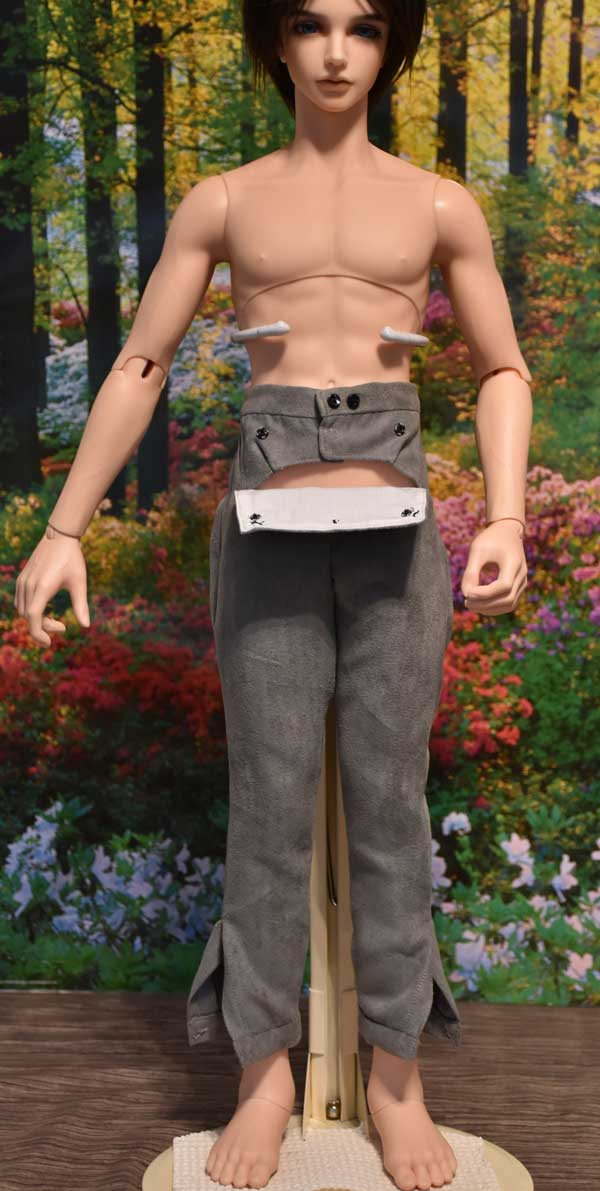 opening the bridges