SD13 Lady Amalthea Commission Dec16


This commissioned gown was based upon a "The Last Unicorn" Lady Amalthea lavender gown.

The SD13 sized Lady Amalthea inspired gown was created with a lavender heavy stretch crushed velvet fabric. This medieval gown is made with seven panels. The inset sleeves come to a point over the hand. The center front has been embellished with nine tiny "Victorian" pastel buttons. The gown has a small train and pools on the 'floor' all around. The gown was entirely hand hemmed.

My Volks SD13 Emma is modeling the Lady Amalthea gown. Emma is barefoot in her heel feet.



Lady Amalthea inspired medieval gown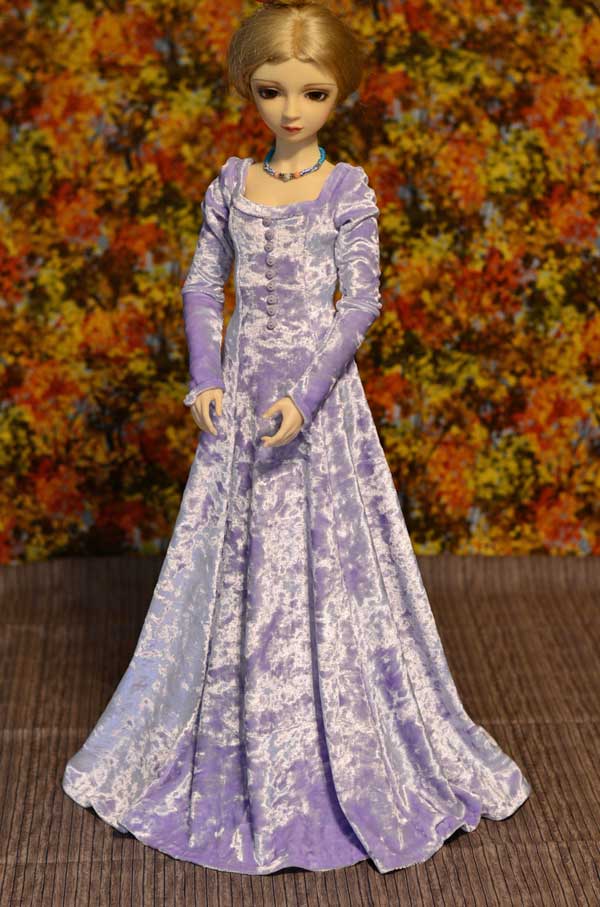 side view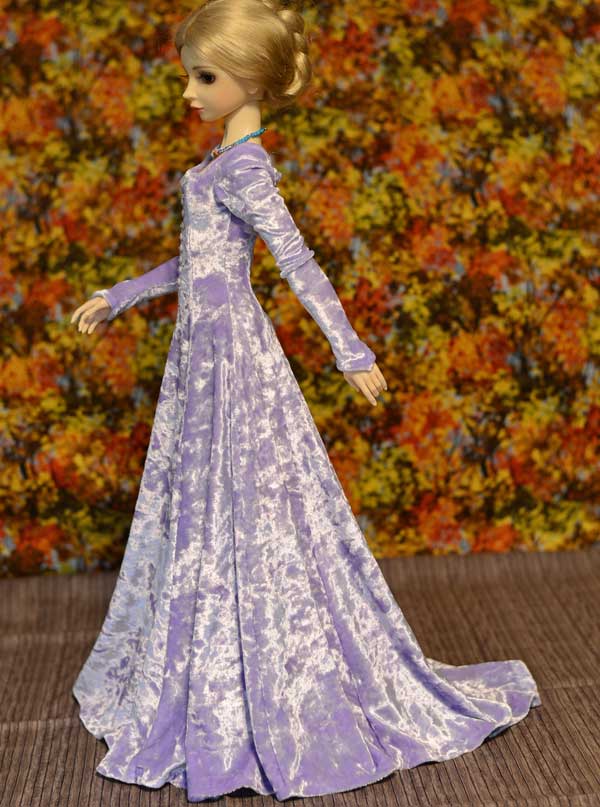 back view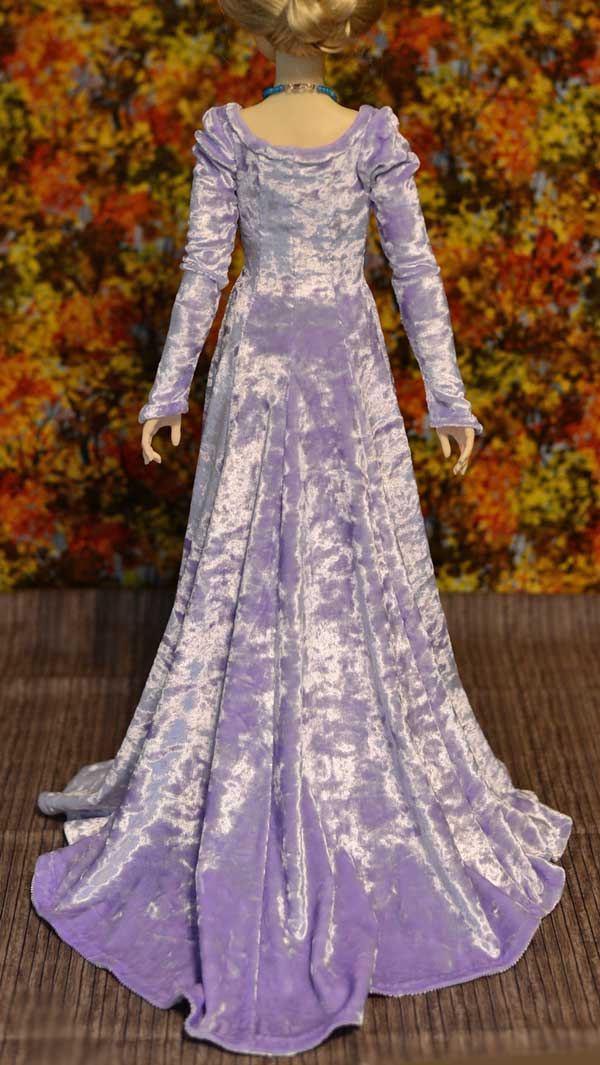 other side view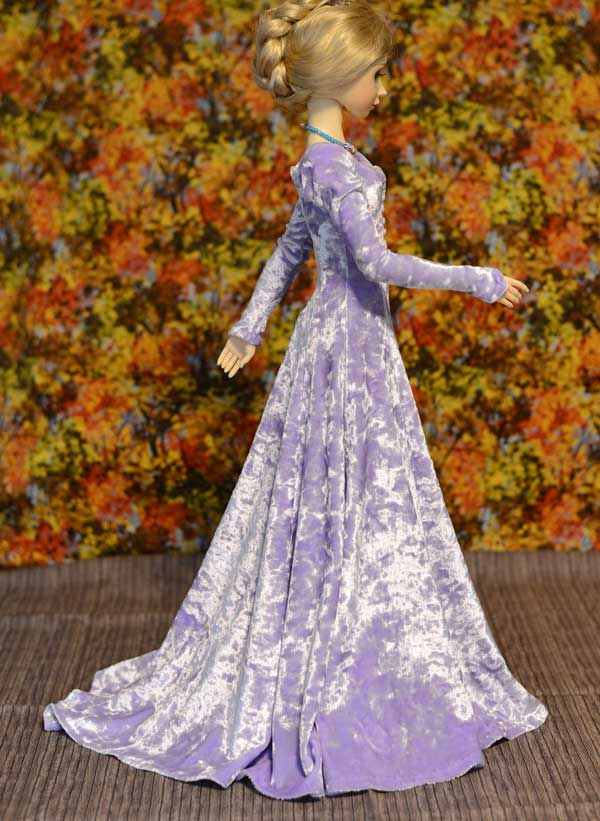 3/4 view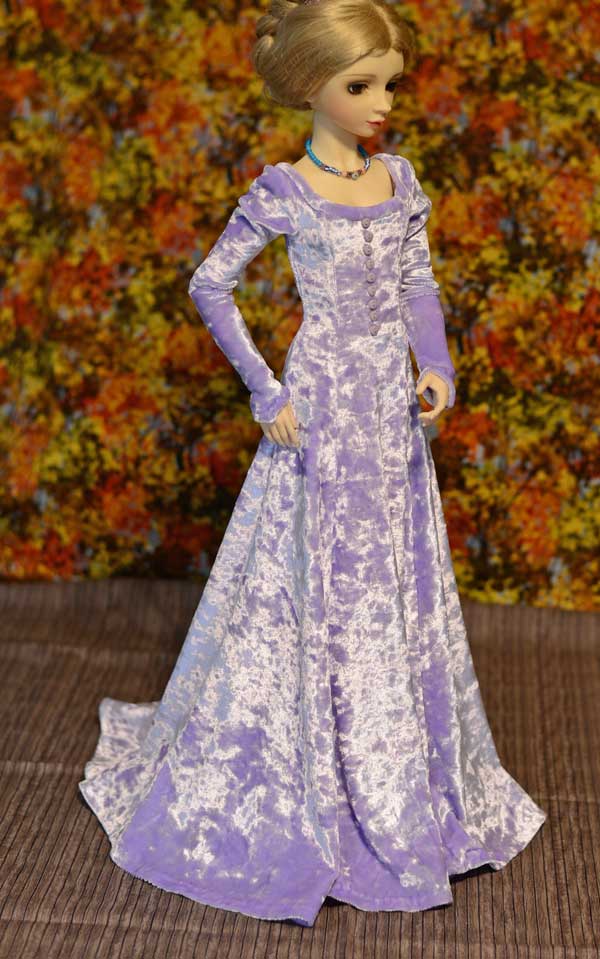 closeup of bodice