Dollshe PureBody Regency Suit Commission 9Dec16


This Regency outfit was made using adaptations of the Adams-Harris "Brummel" pattern.

The Regency black coat was made with mens suiting fabric. It is fully lined in black silkessence fabric. Eight tiny buttons are sewn onto the front of the coat and is closed with snaps. The working welted pockets have the fancy pocket flaps.

The waistcoat was made with 'embroidered' cream fabric and is fully lined in a cream silkessence fabric. The waistcoat back has two tabs with sewn eyelets and a silk ribbon tie. The front has eight tiny buttons and closes with small snaps. Pocket flaps are attached. The waistcoat is also topstitched.

The Regency shirt was made of white batiste fabric. It has a small snap at each wrist and a tiny bead sewn on as 'button'. The front placket ties with silk-satin ribbons. The scaled neckcloth, based on research, has tiny rolled hems.

The Regency period fall-front breeches was made with buff colored suedecloth. The fall front closes with snaps at the waist and at each corner of the fall front. The fall front was lined and edged with suedecloth. The calf cuff closes with snaps.

My Dollshe PureBody Rosen is modelling the outfit. His boots were not included.



Regency "Brummel" Black coat


close-up of coat front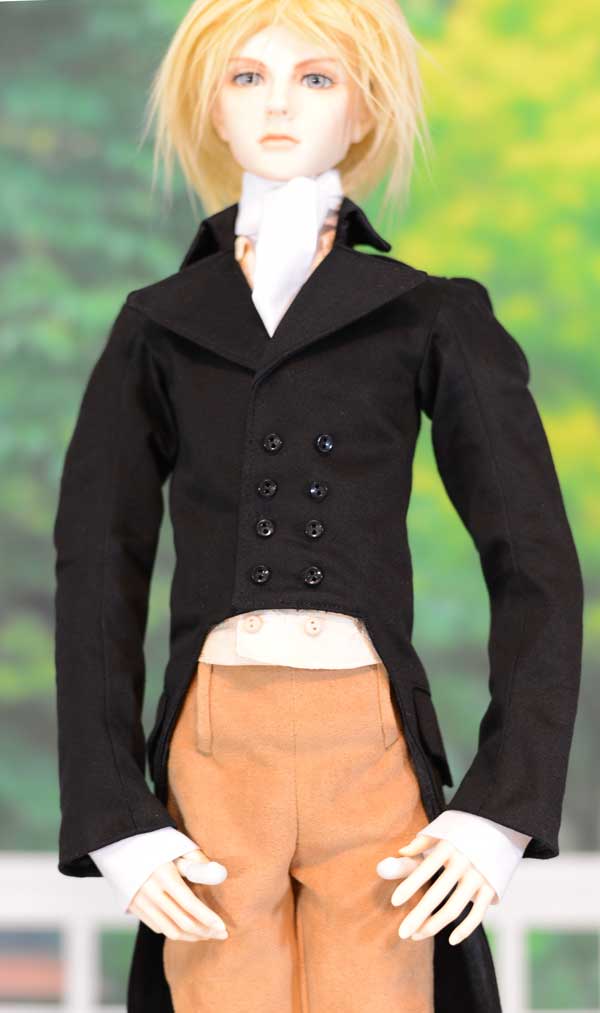 side view


back view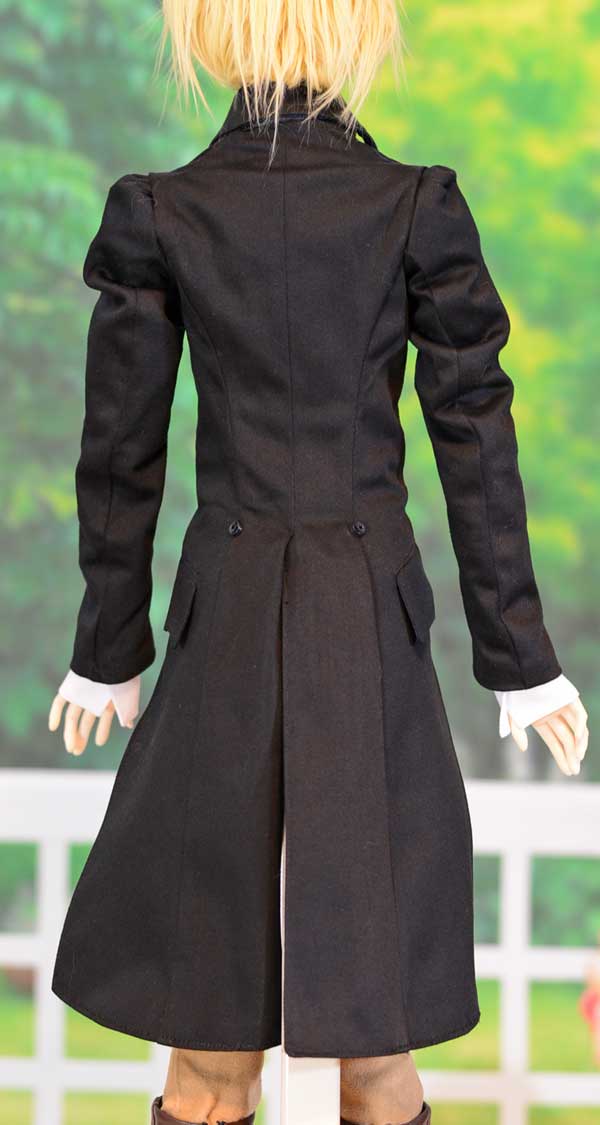 other side - hand in pocket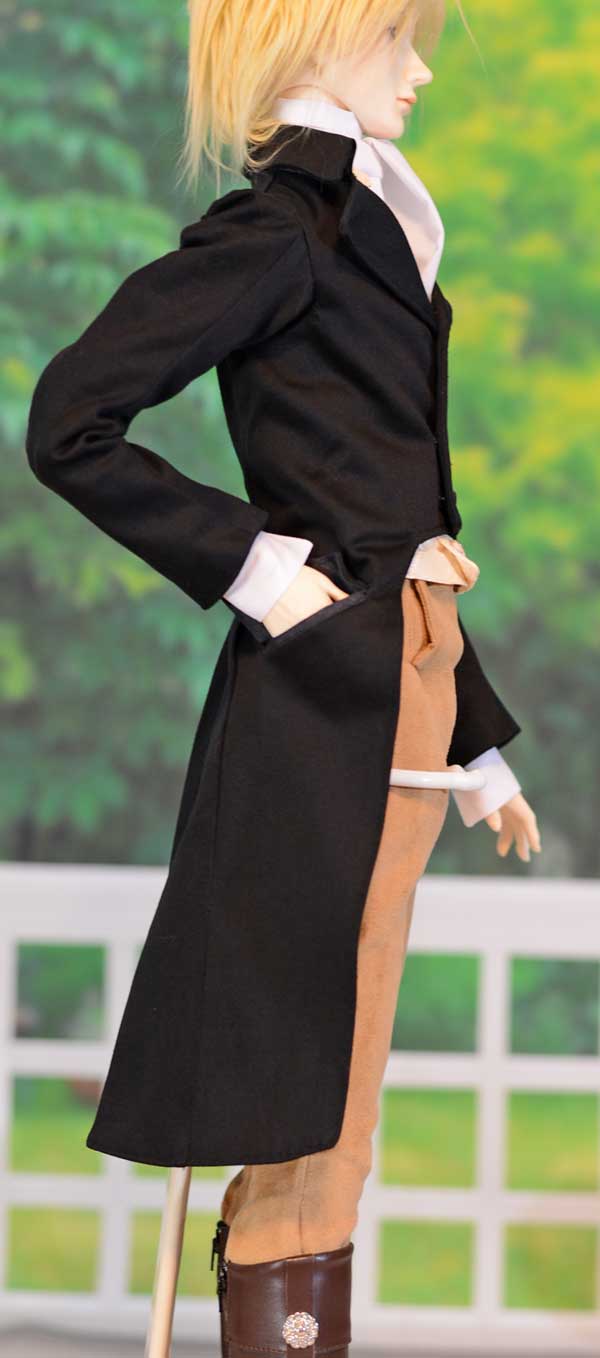 coat front open



Cream Waistcoat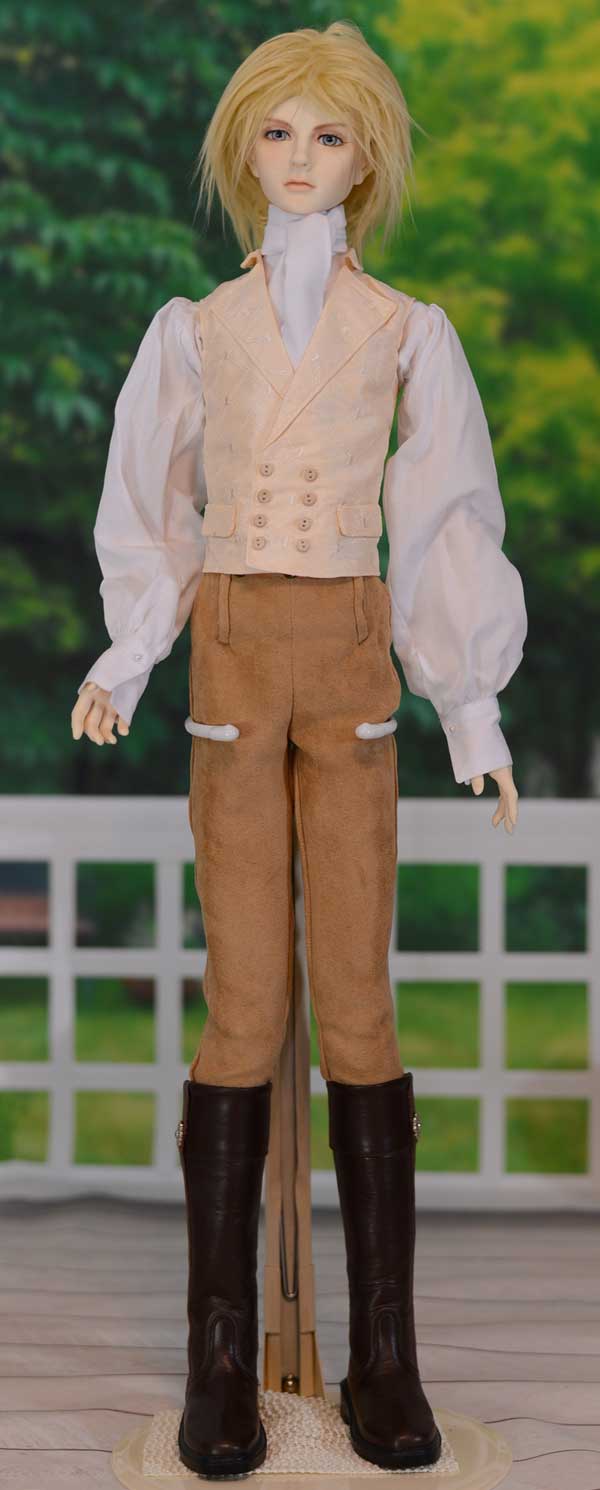 side view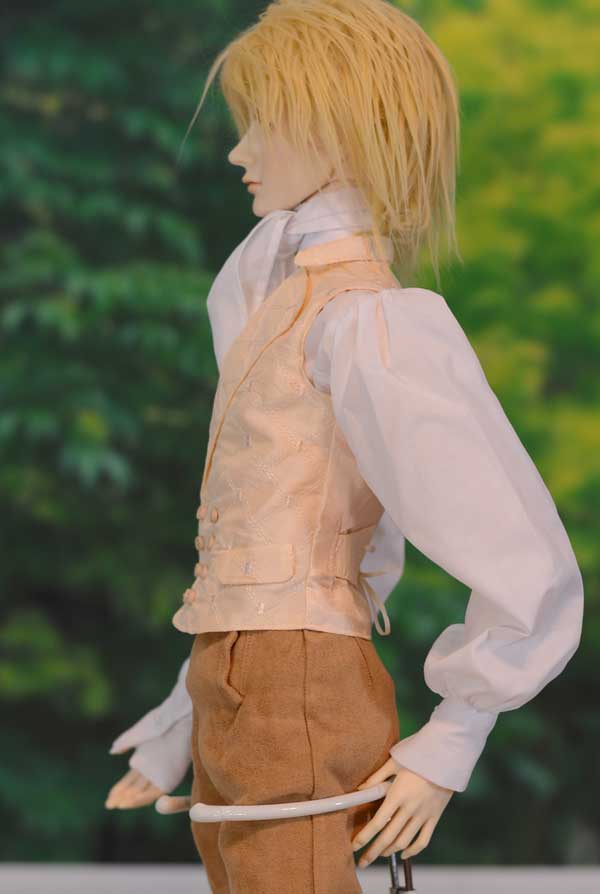 back view showing tabs w/sewn eyelets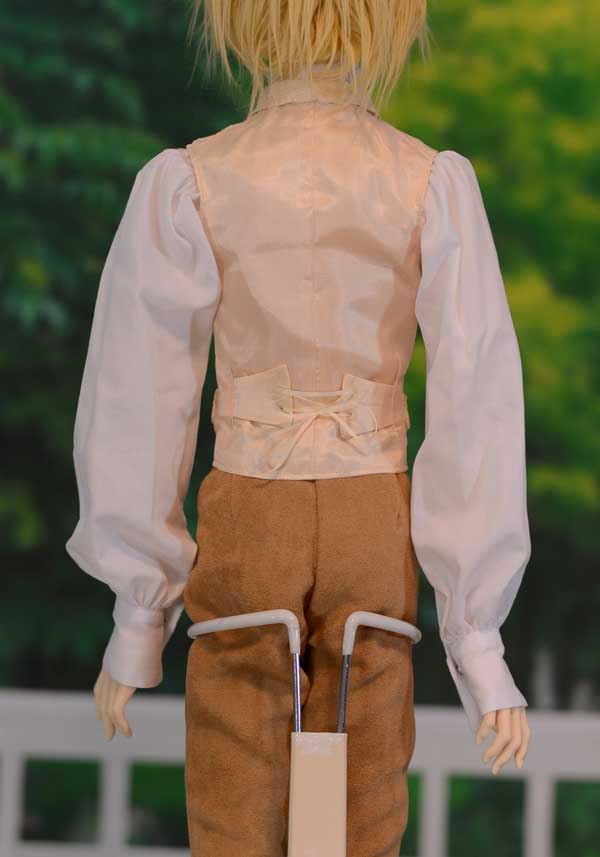 front view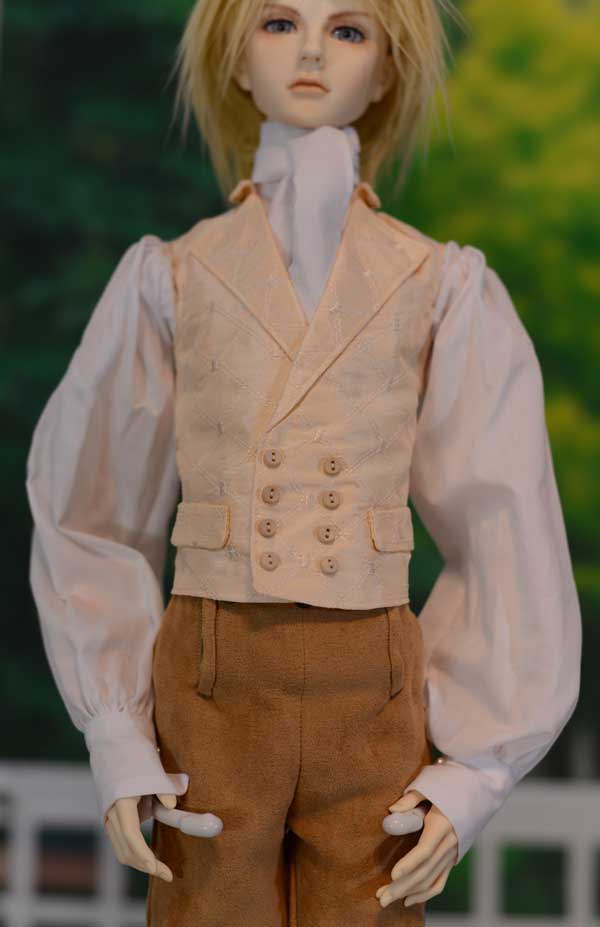 White Regency Shirt and Neckcloth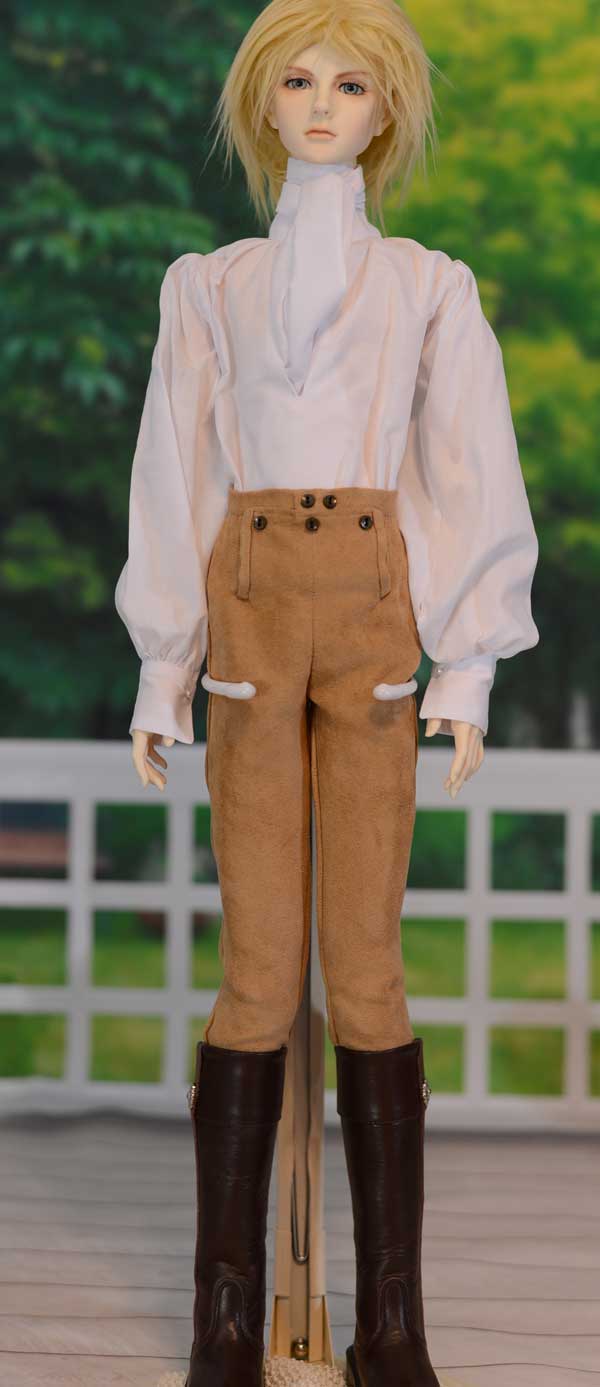 neckcloth untied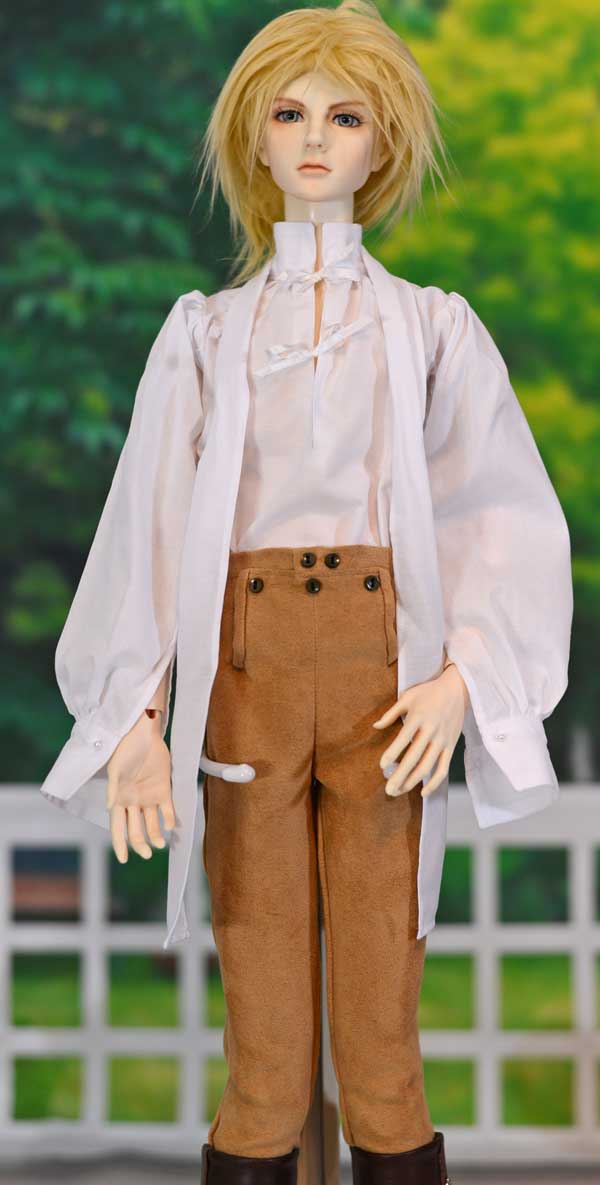 back view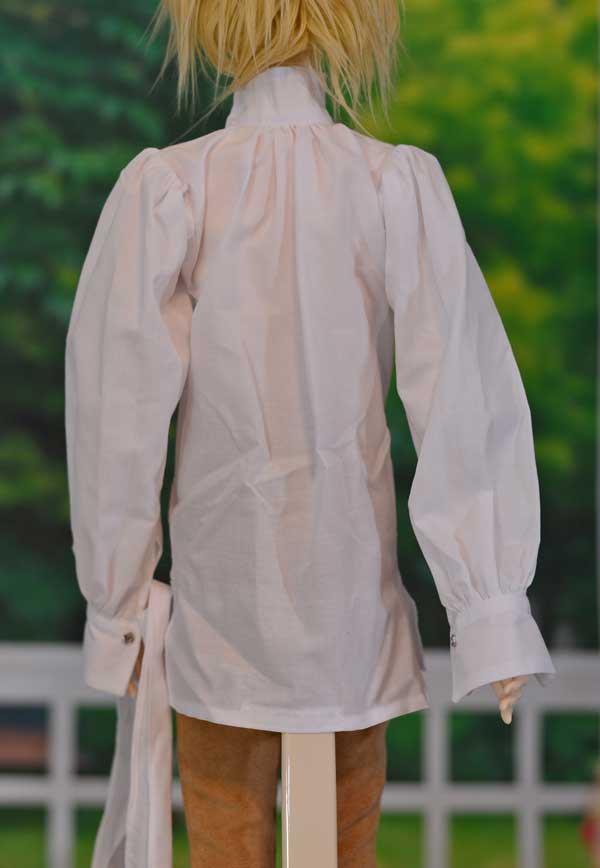 front placket open with neckcloth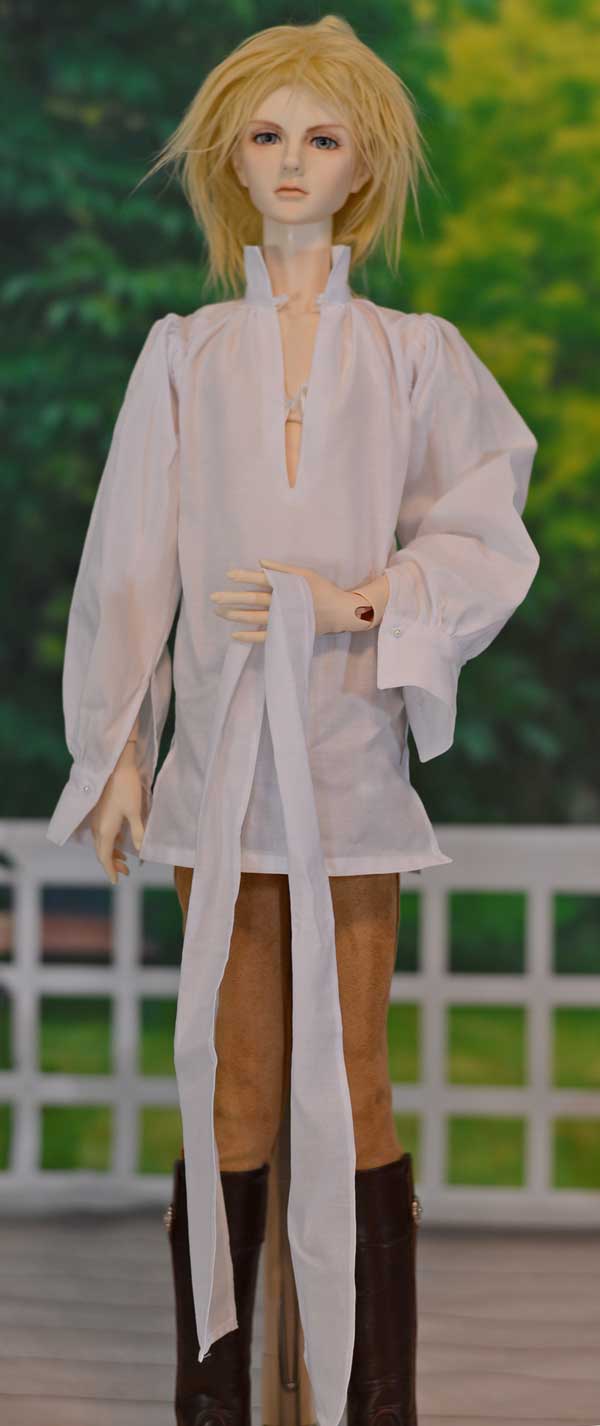 Suedecloth Breeches

fall front open

waistband open

boots off - showing calf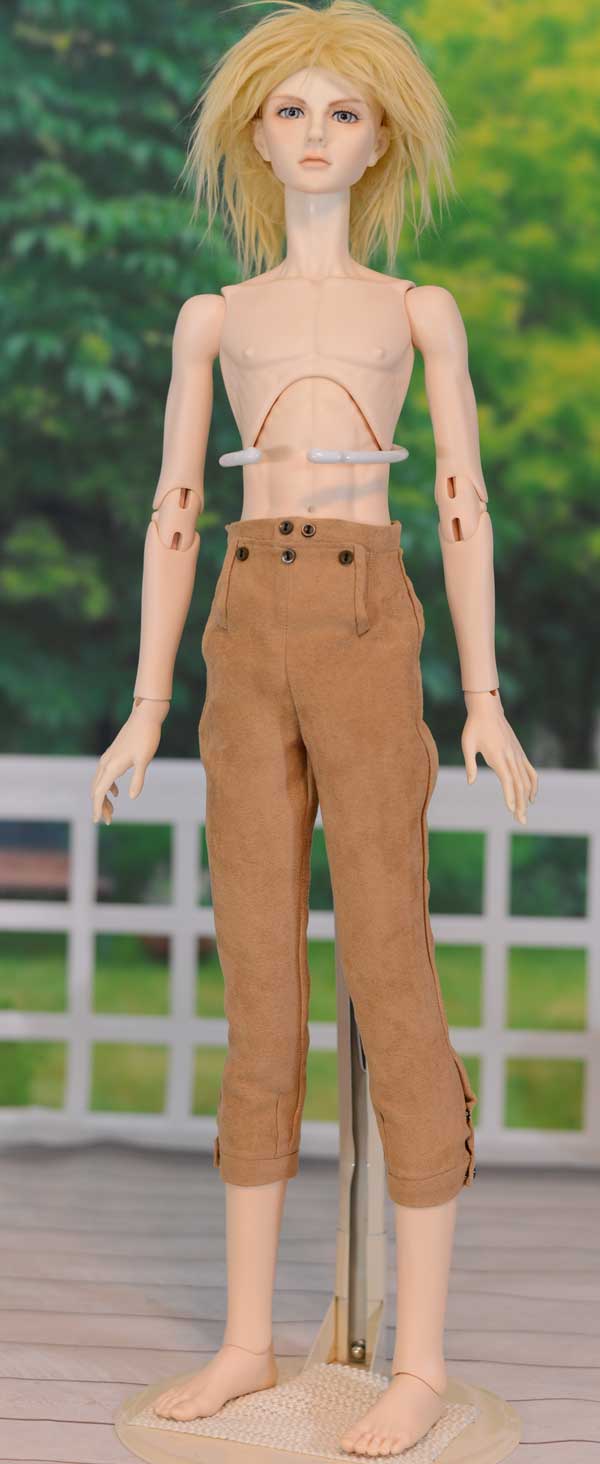 all snaps open