Mr.Brightside SD13 Commission Oct16


This commissioned outfit was inspired by the "Mr. Brightside" music video.

The empire waist dress was created with the mint chiffon fabric. It was trimmed with narrow yellow organza ribbon which was pleated and sewn onto the neckline, sleeves, and along the skirt's outer front hem. As requested, the dress has two skirt layers, slightly gathered in front, and more gathered in the back.

The dress bodice is self-lined and reinforced at the center back with pieces of cotton batiste fabric. The bodice closes in the back with two snaps. The puffed sleeves are trimmed with the yellow organza ribbon and finish with elastic in a self-casing.

The white 'body shaper' was sewn with two stretch fabrics: outer of fancy embroidered mesh fabric, inner of mesh dance fabric. The hem of the shaper has an added white lace trim. The shaper slides up from the feet, over the hips. It has no closures.

My Volks SD13 Emma, wearing heels, is modeling the Brightside chiffon outfit.



Brightside mint chiffon dress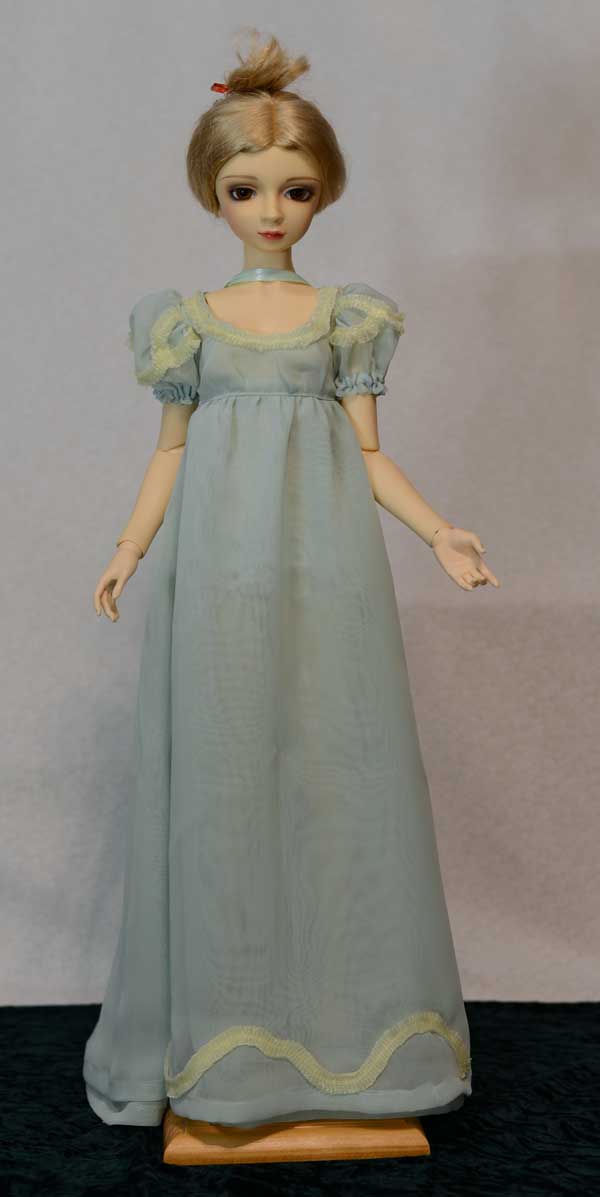 holding up hem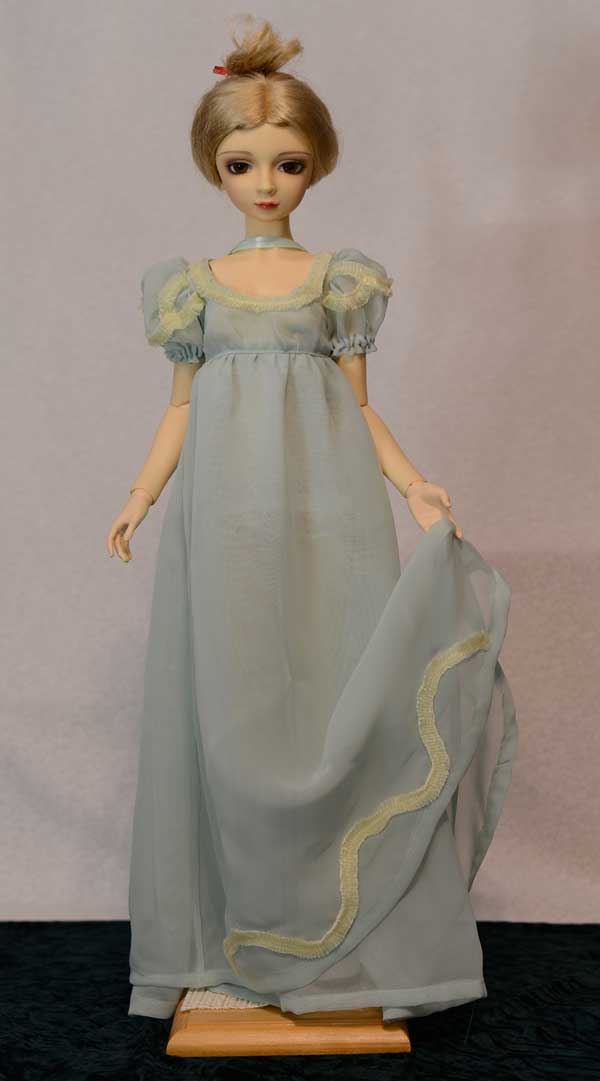 holding both sides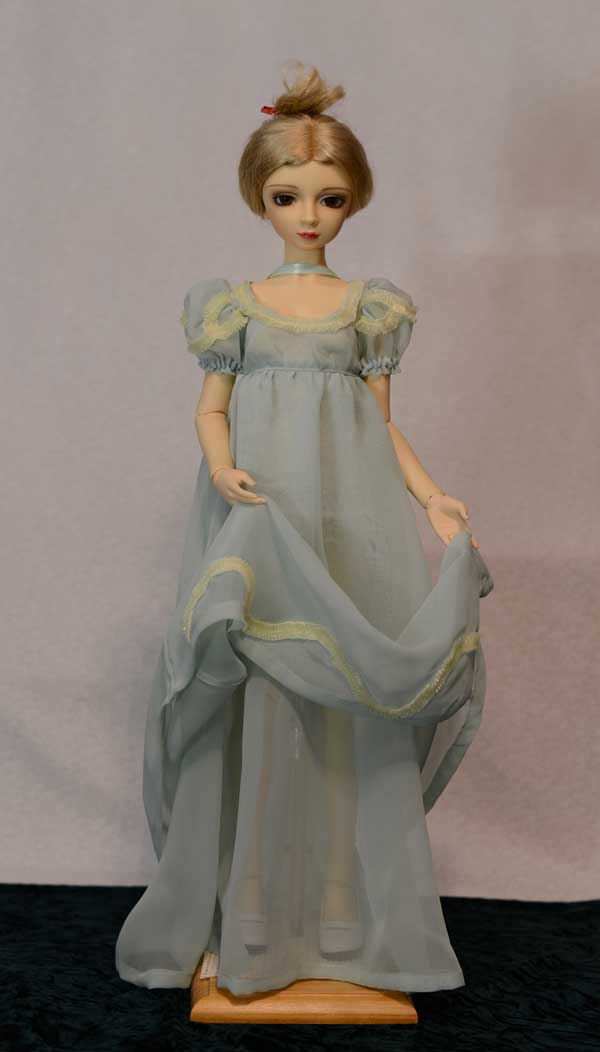 closeup of bodice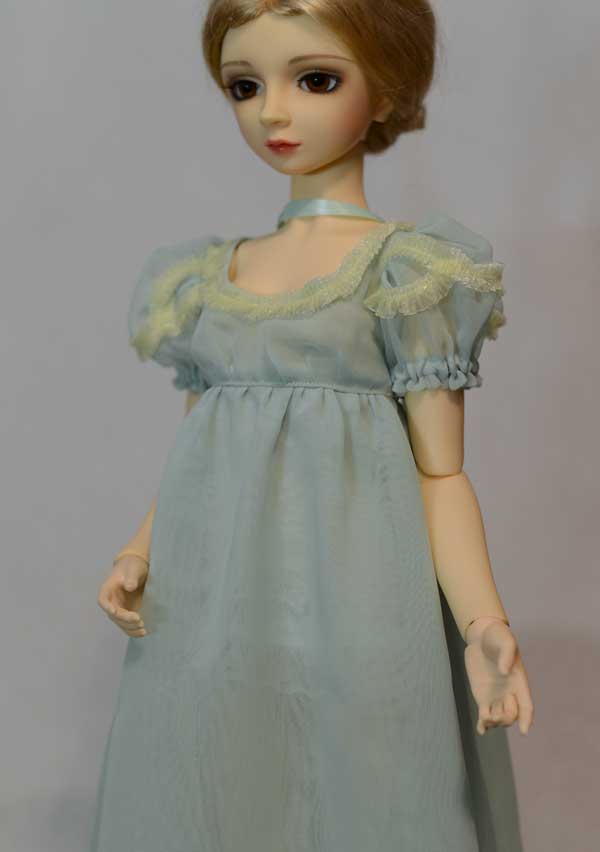 closeup of bodice - peeking at bodyshaper

Front View - added mint ribbon tied at 'waist'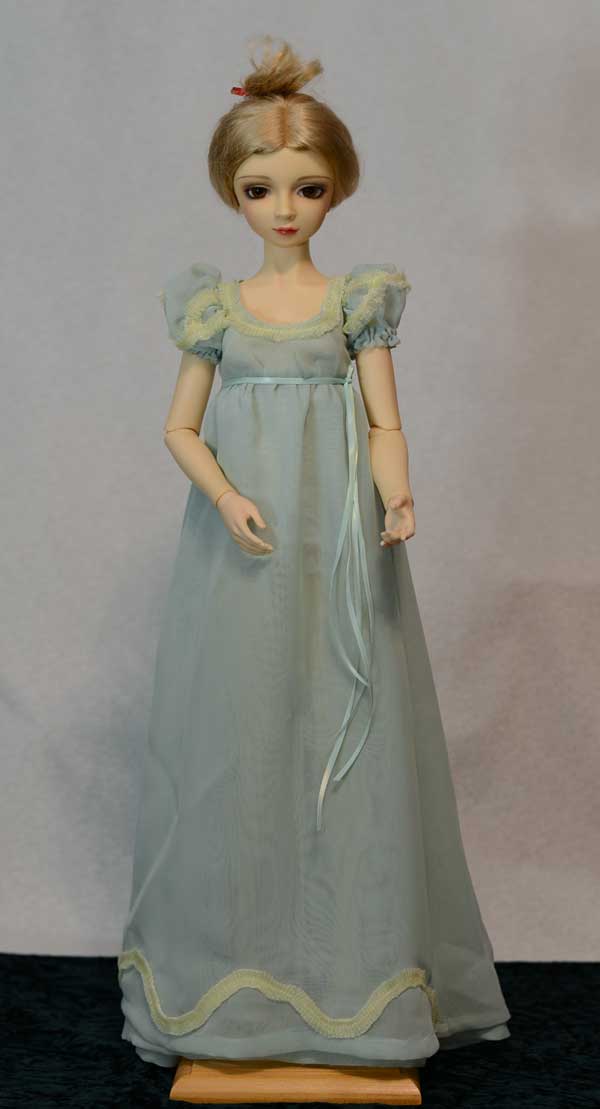 Side View w/ribbon tie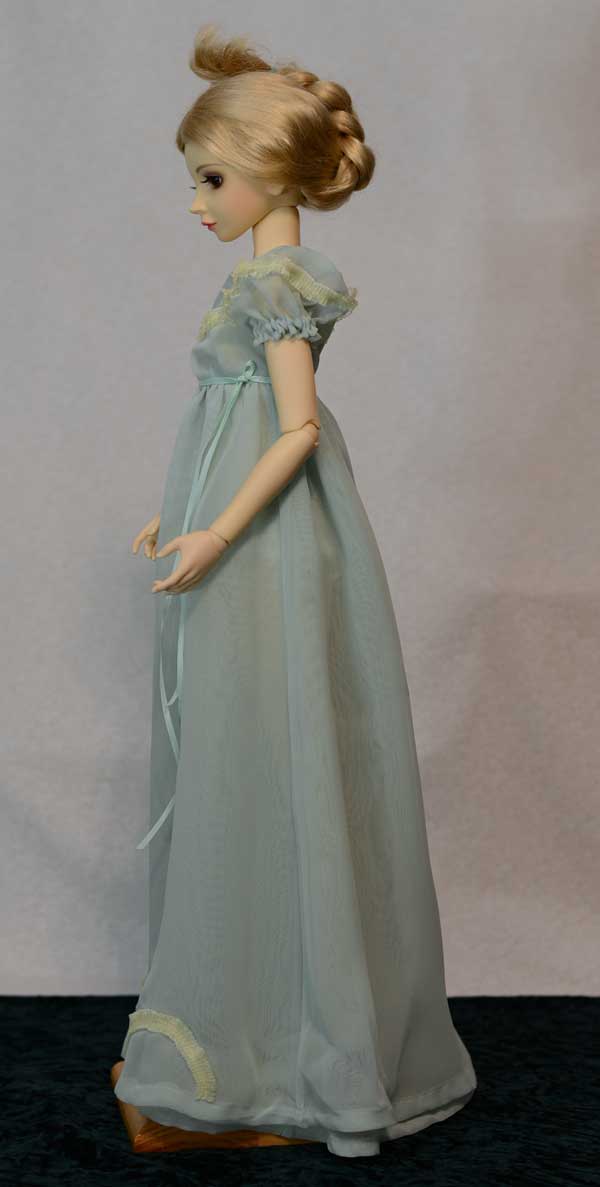 Back View w/ribbon tie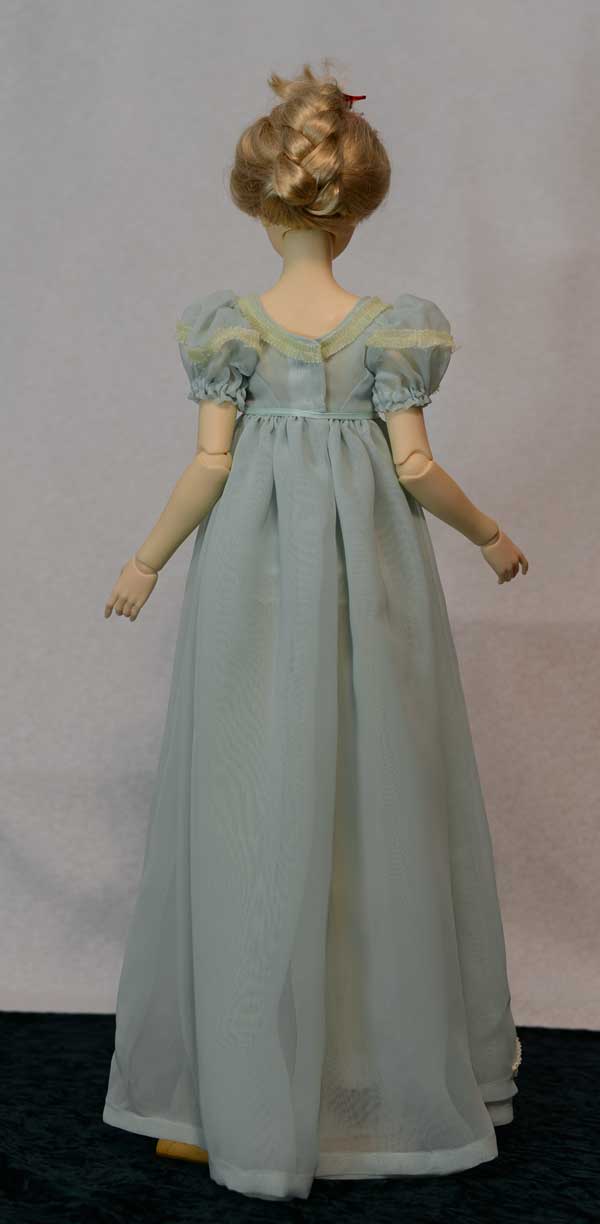 other side view w/ribbon tie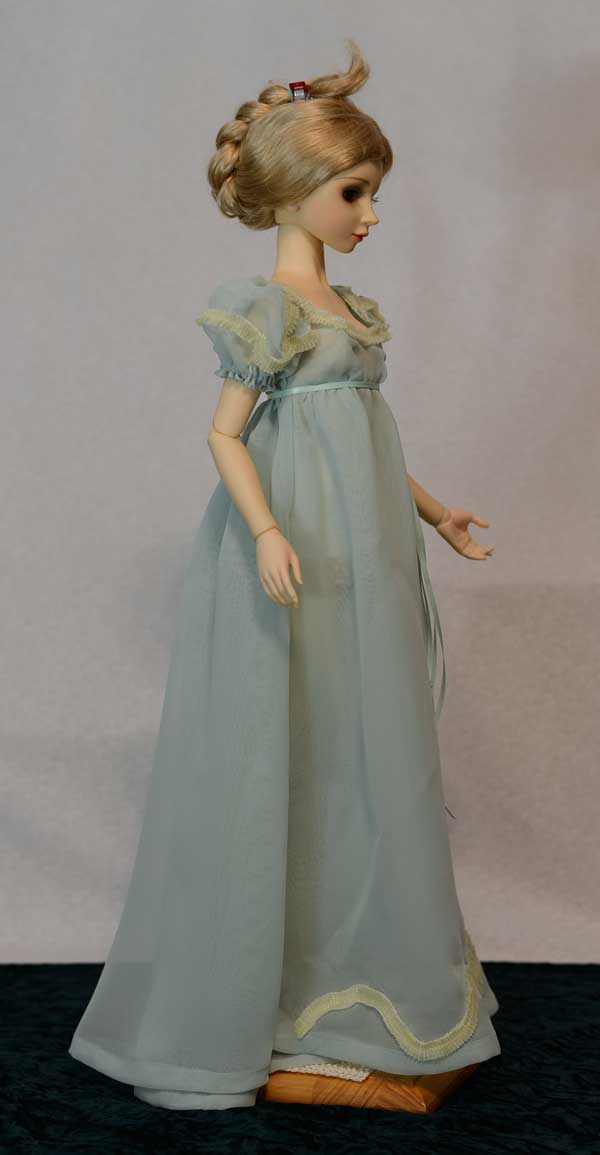 body shaper - dress 'falling off'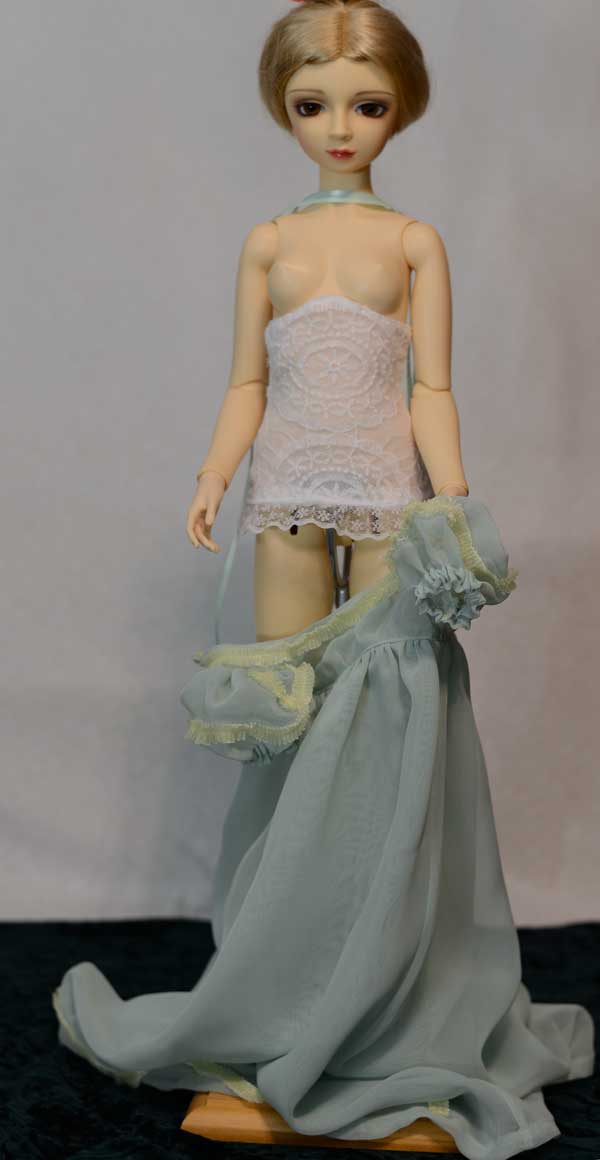 side view body shaper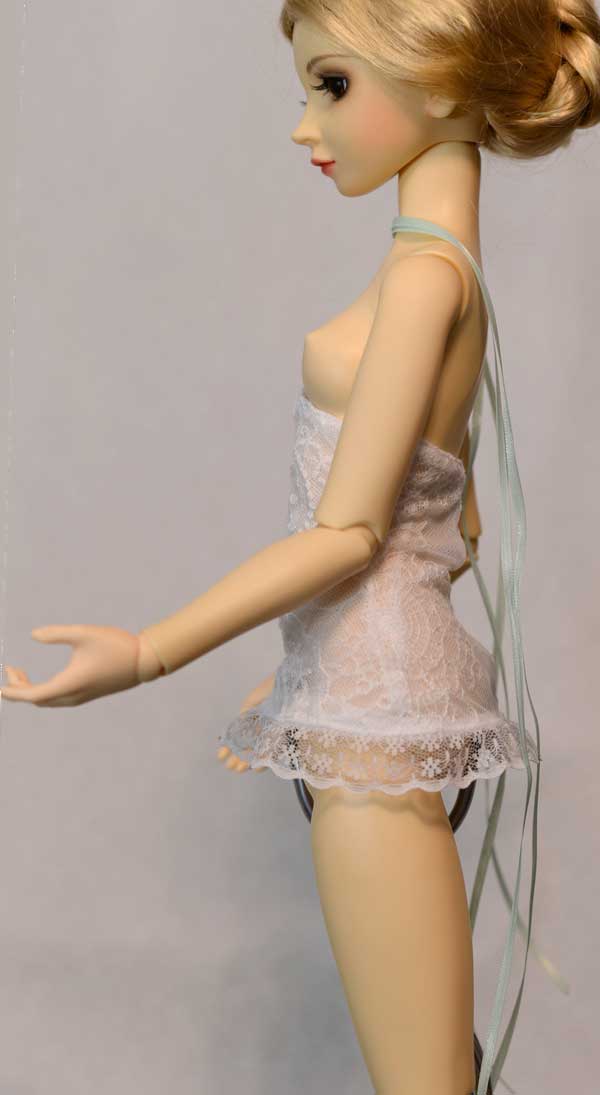 one of the inspiration images