Penny Dreadful "Candle Gown" - Aug2016


This gown commission was inspired by the TV Series "Penny Dreadful" - the diaphanous 'Candle Gown' worn by Vanessa Ives in Penny Dreadful's candle-lit scene of the final episode.

The gown was created with dusty blue chiffon fabric. The bodice is self lined and closes in the back with tiny snaps. Ruching was added to the waist area. The gown is long in front, and has a very long train, as requested. The split sleeves also pool on the floor. Tiny rolled hems are sewn for all the hems.

My Soom Super Gem Dia (original 65cm body, normal skin) is modeling the gown. She wears heels. Dia was painted by Soom; she wears 14mm Gumdrops eyes, and a Tibetan mohair wig.



"Penny Dreadful" Vanessa Ives' gown - Season 3 - Customer Photos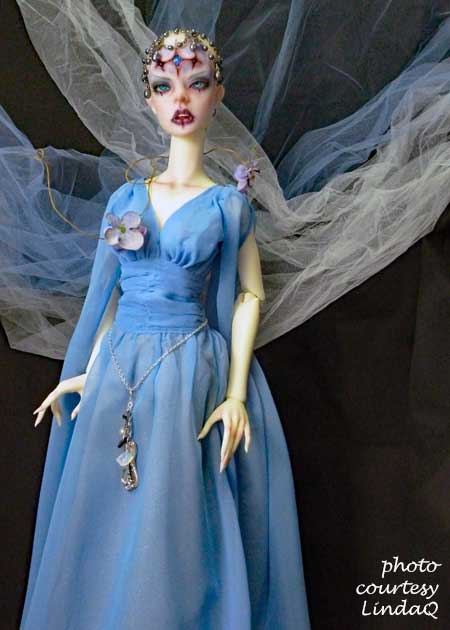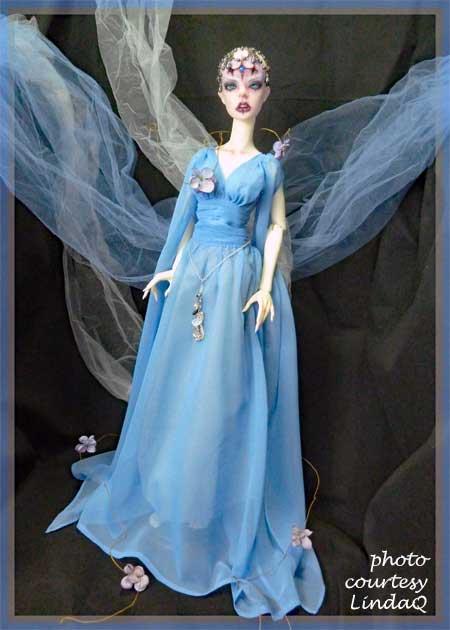 Penny Dreadful Inspired "Candle" Gown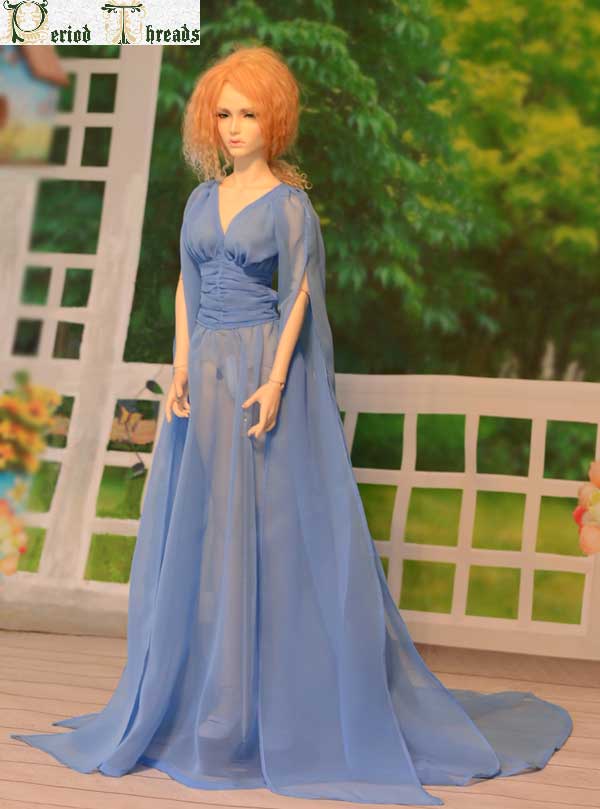 another view of front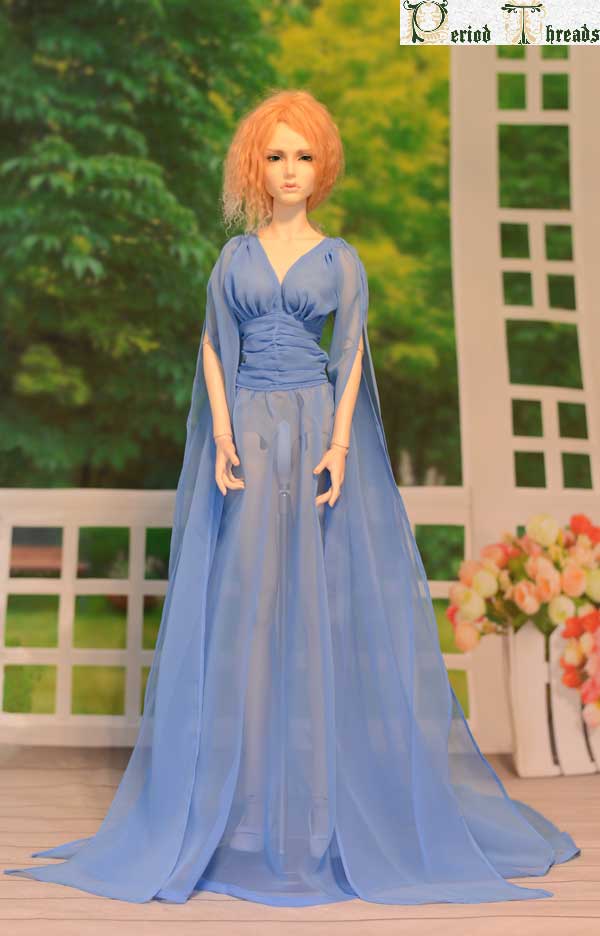 showing the sleeve drape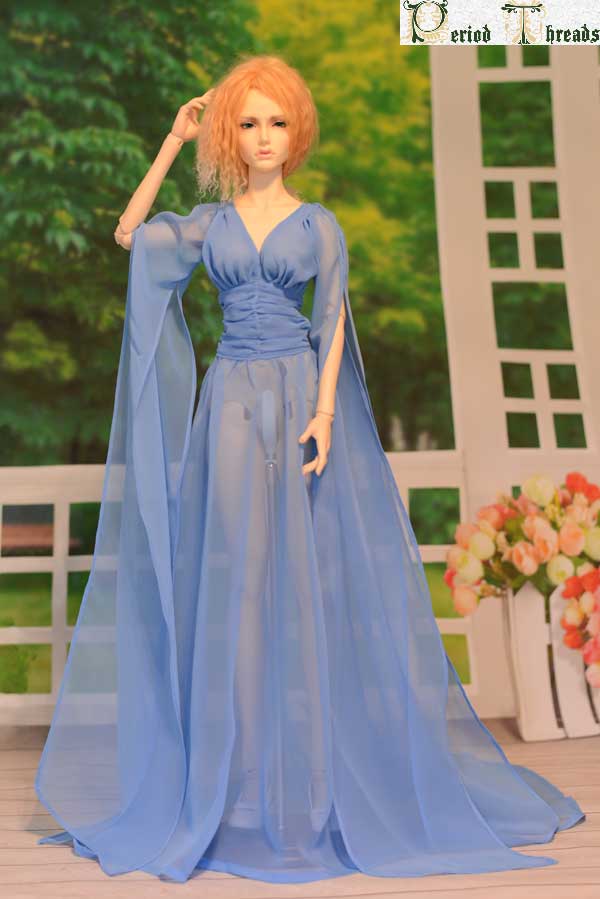 side view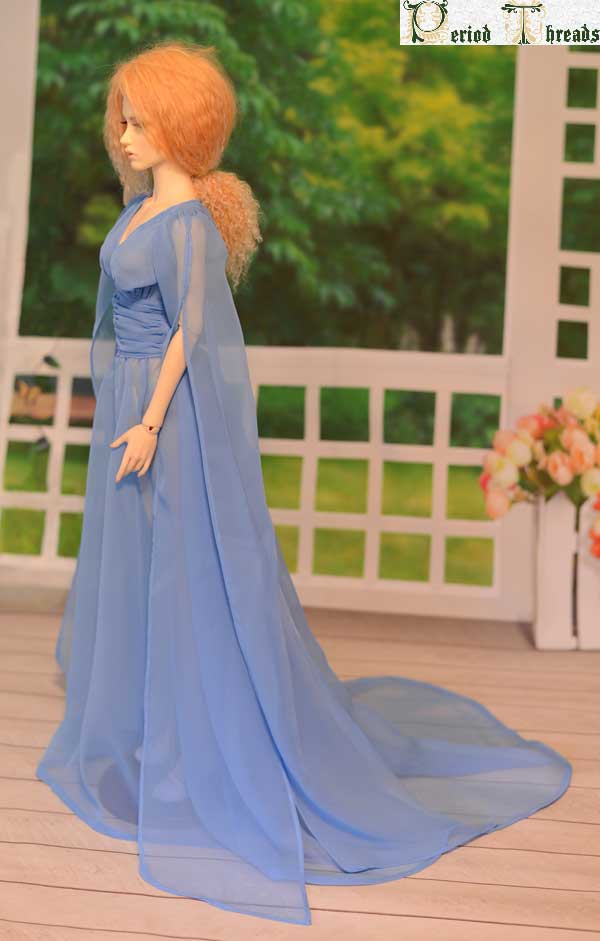 back view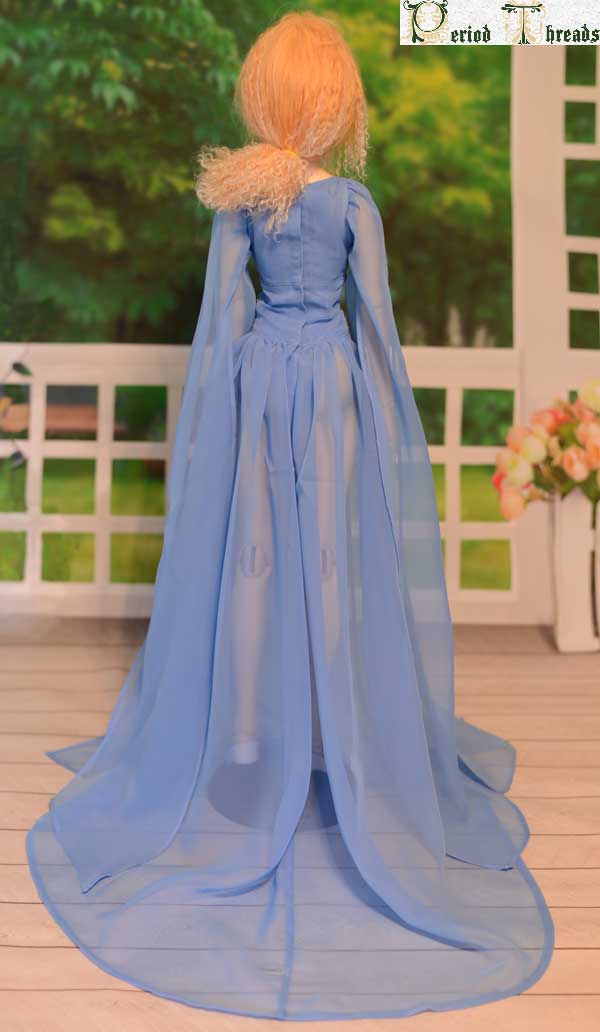 other side view - holding part sleeve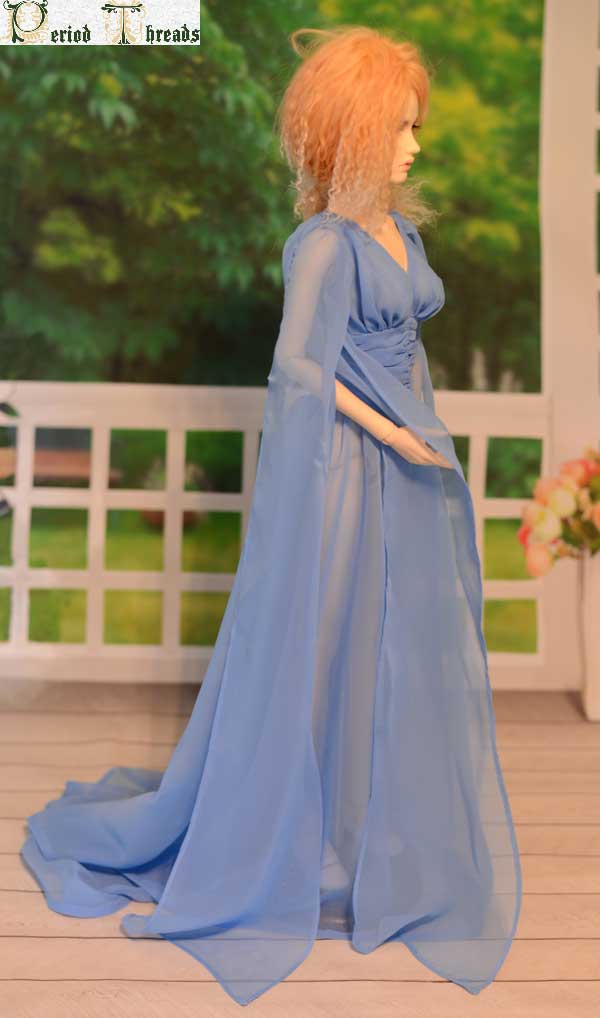 another view