Penny Dreadful Inspired Coat and Skirt - June2016


This commission was for a coat and skirt inspired by the TV Series "Penny Dreadful" - Vanessa Ives clothing - sized for the Large Bust SID woman. Photos of the outfit were provided and patterns were created for this set.

The black Victorian skirt has five gores and a fitted waistband. A snap closes the waistband with another on the placket. The back of the skirt has two pleats on either side of the center back seam. The hem has navy bias tape inside and is machine sewn with lightweight thread.

The gray long "Vanessa Ives" coat was made with gray suedecloth and is fully lined with silvery gray lining fabric. The black details on the lapel, cuffs, and inside collar are black suedecloth. The sewn details along the back of the collar, edge of lapels, and bordering the inset pockets are sewn with a fancy embroidery stitch using Madeira embroidery thread in black. The inset pockets are lined in the silvery gray lining fabric. The coat back has a split skirt. The coat front has six trims on each side at the waist simulating those on Vanessa's coat with six jet glass beads function as 'buttons'. The coat closes with three hooks and eyes.

My EID Medium Bust Model, Carina ('Bellydancer' in light brown), models the skirt and coat while wearing her padded bra. Carina wears heels for these photos. She was painted by LynR, and wears 10mm glass eyes and a vintage CanCan wig. The white chemise was not included in the commission.



"Penny Dreadful" Vanessa Ives coat and skirt - Customer Photos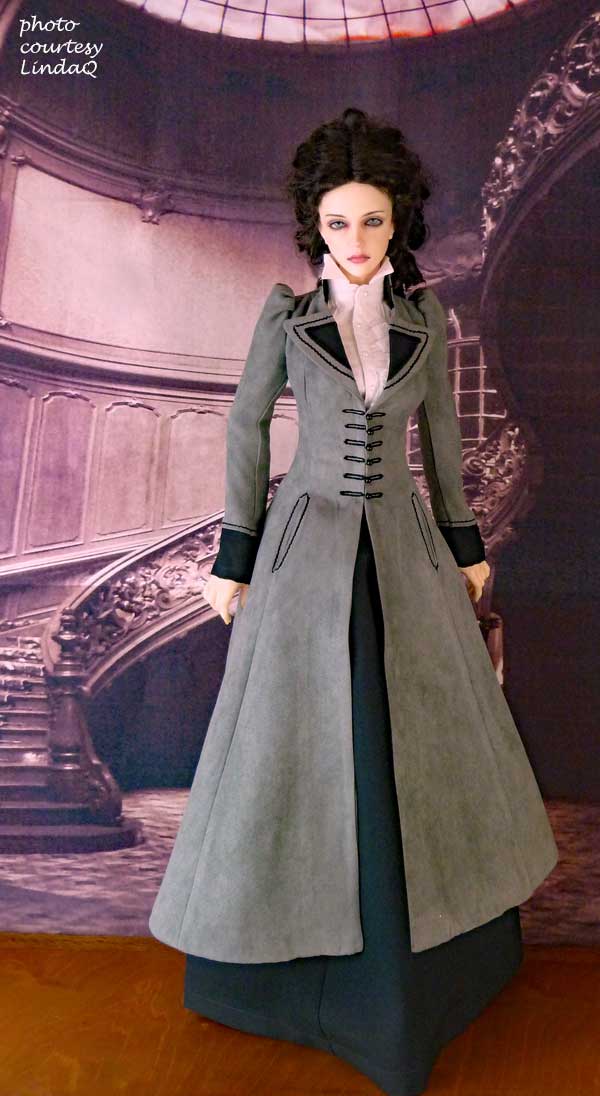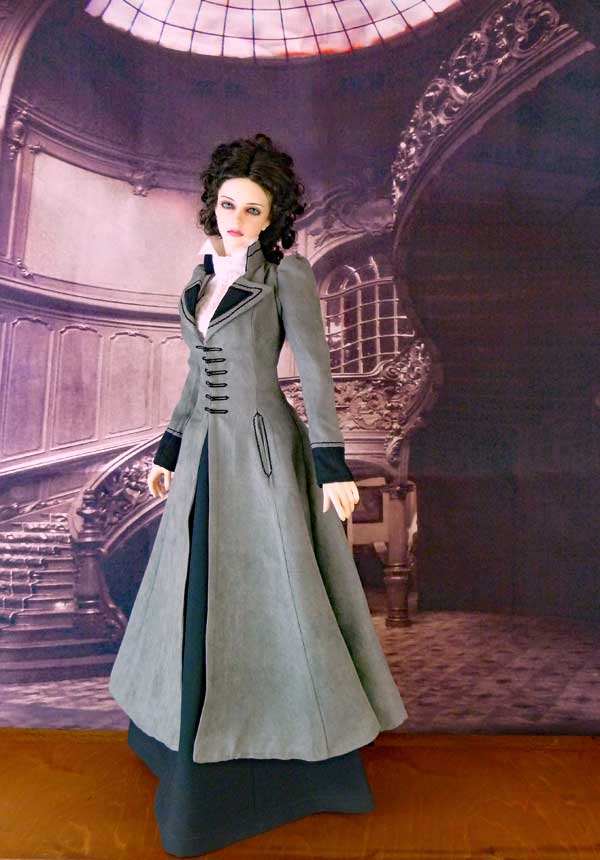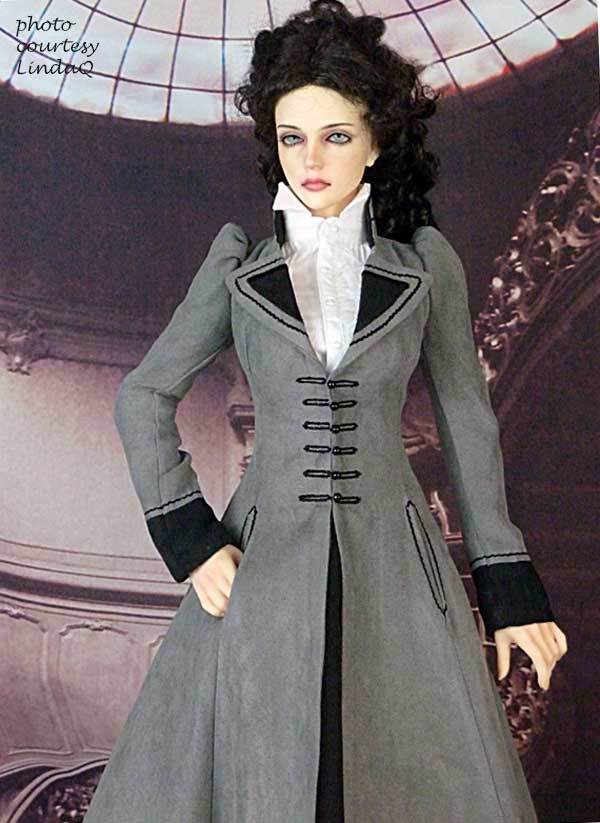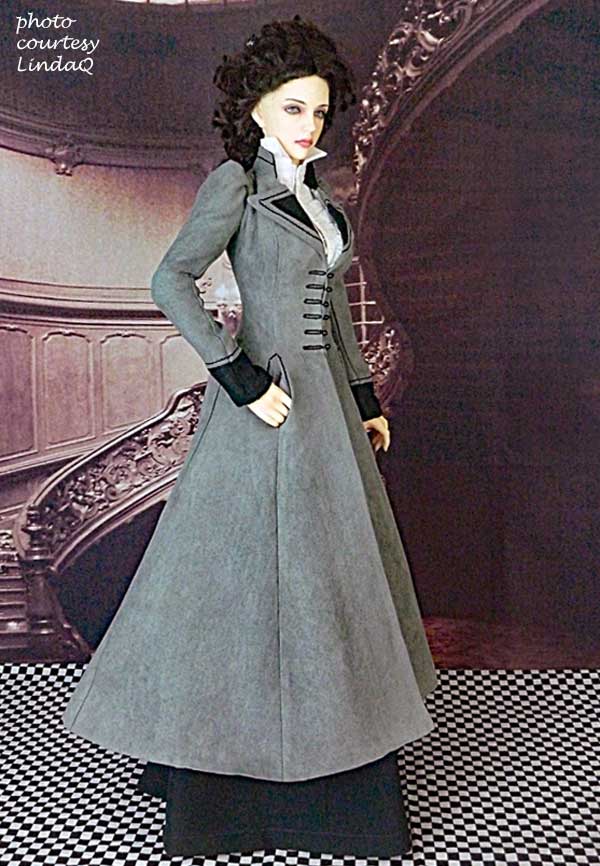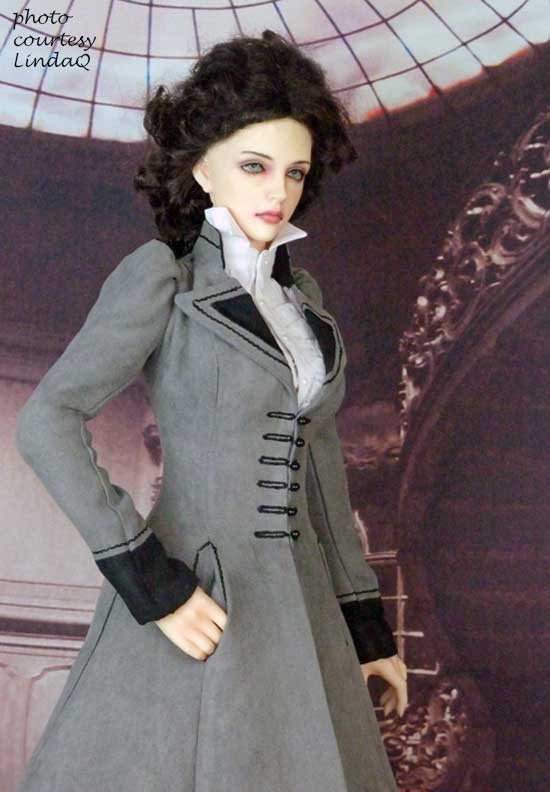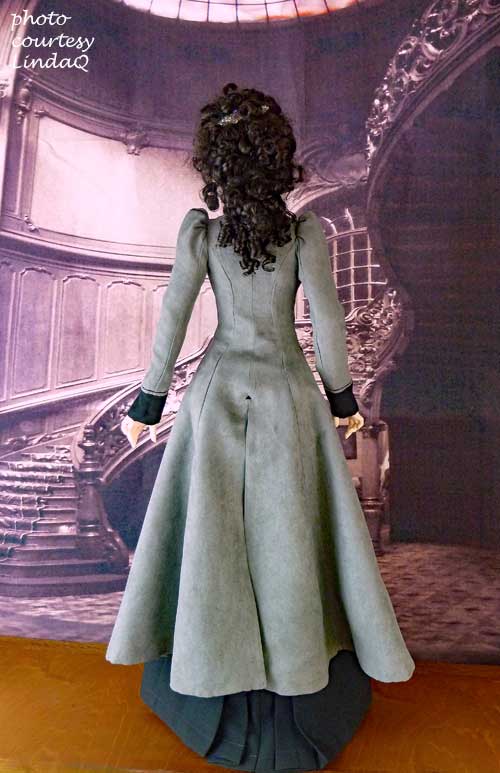 EID Victorian Black Skirt - five gores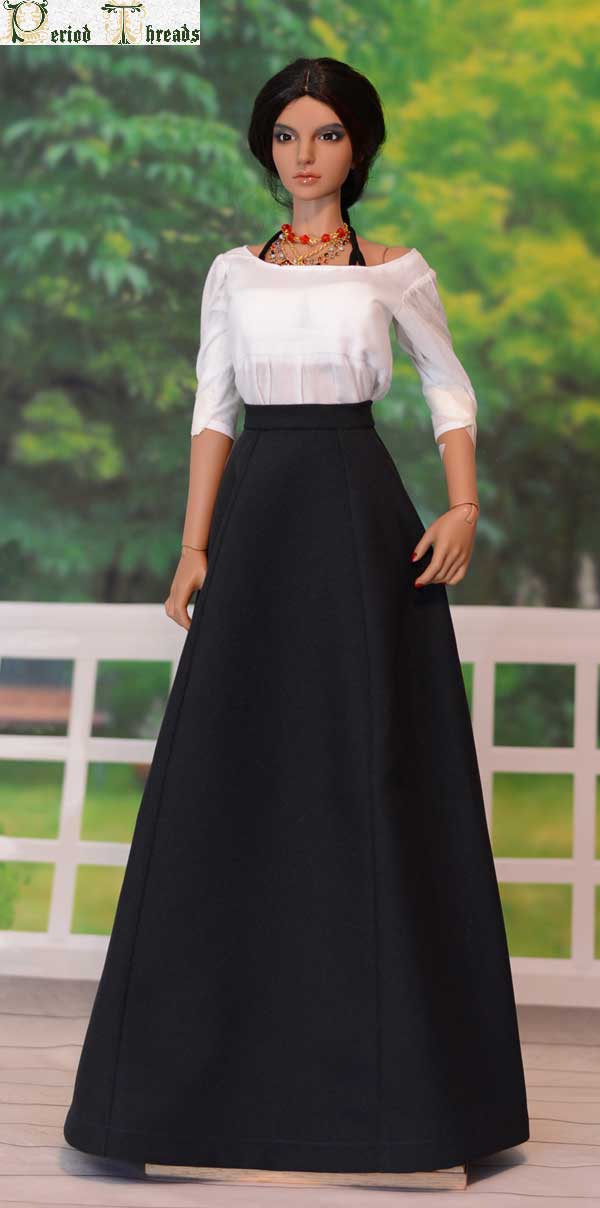 side view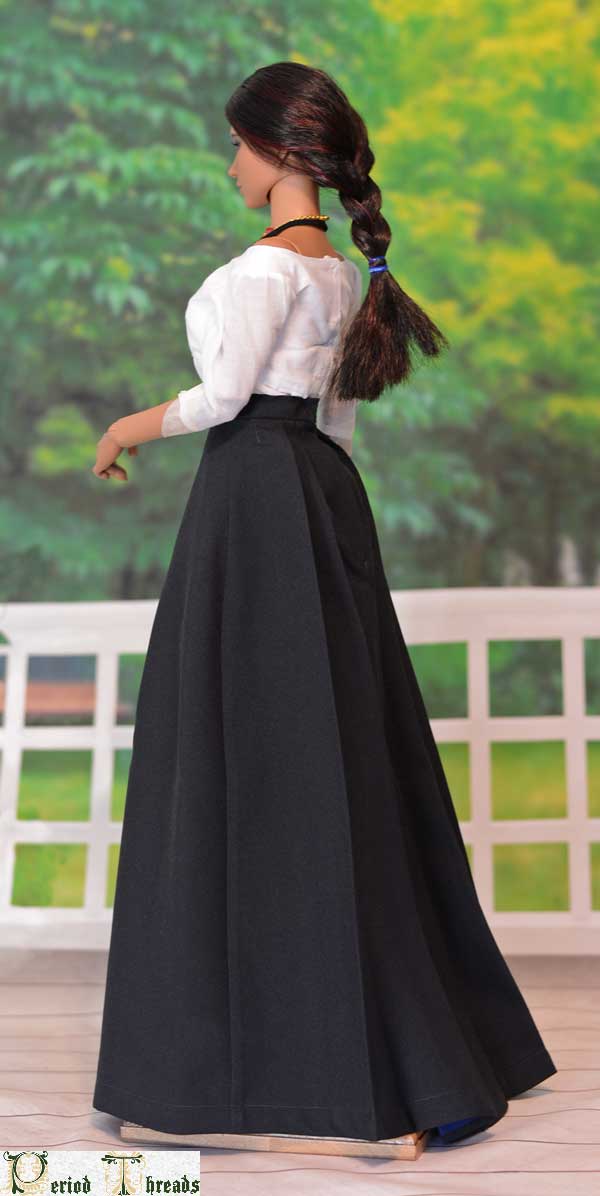 back view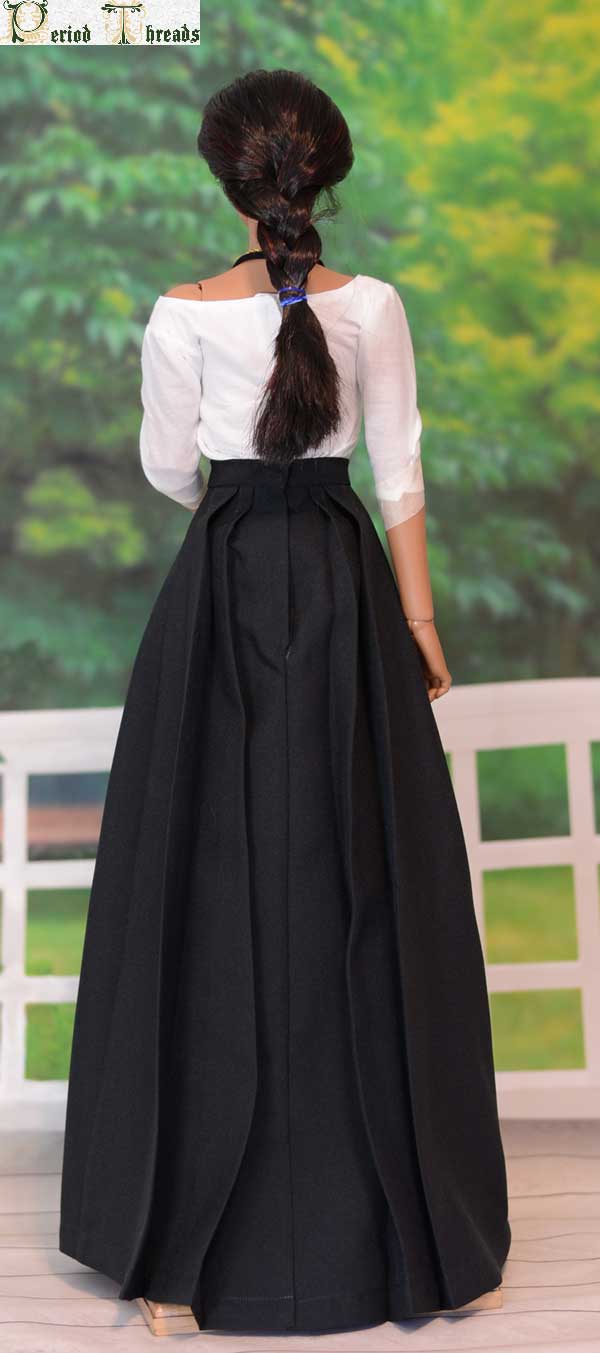 close-up back view - lightened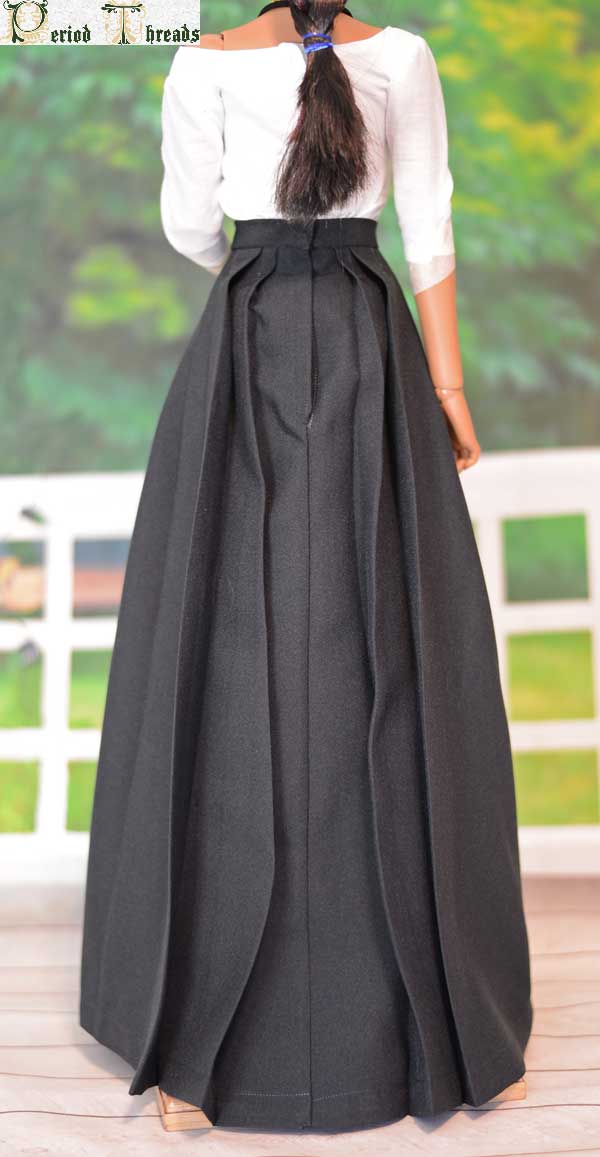 EID Penny Dreadful "Vanessa Ives" Coat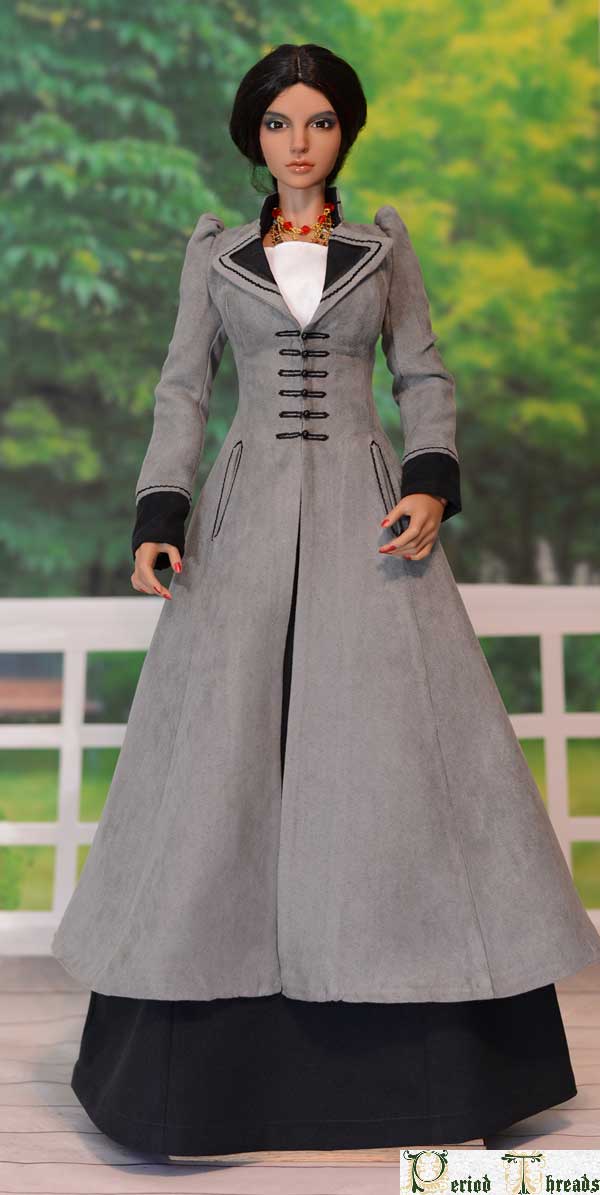 close-up of bodice

full side view

back view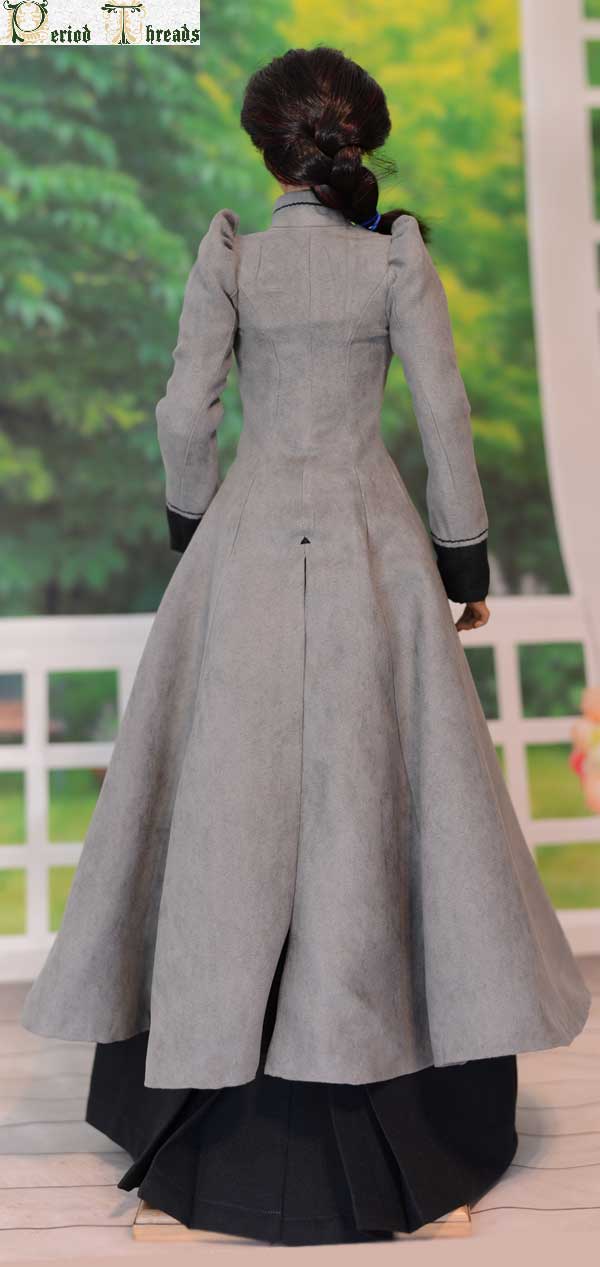 back view showing split skirt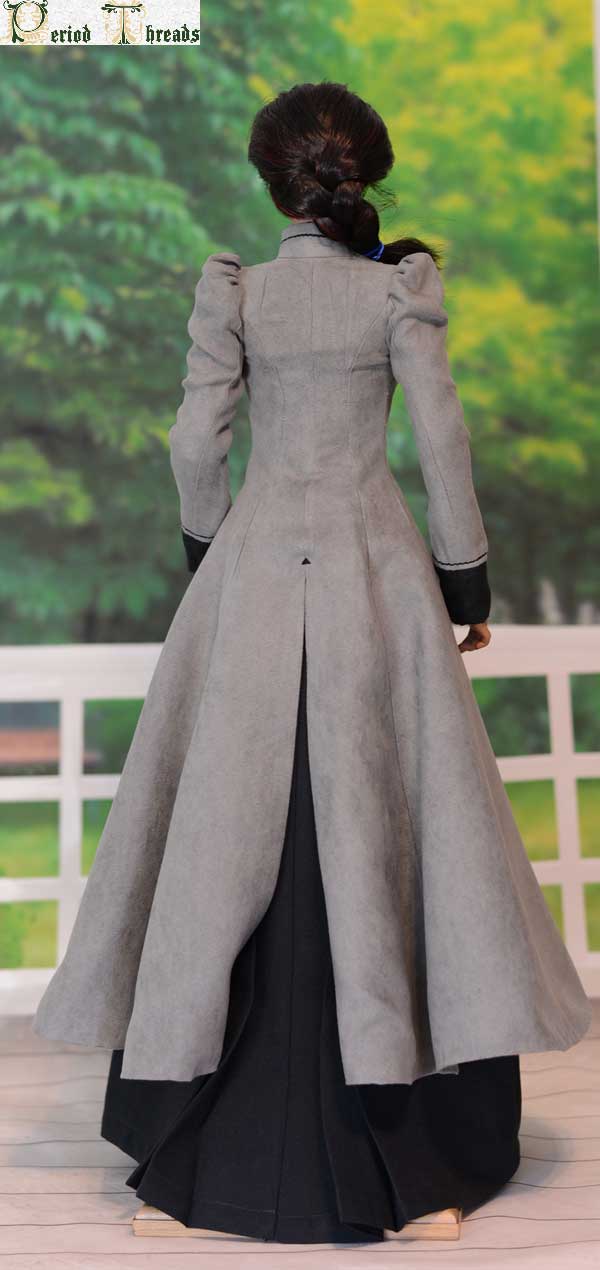 showing inset pocket (working)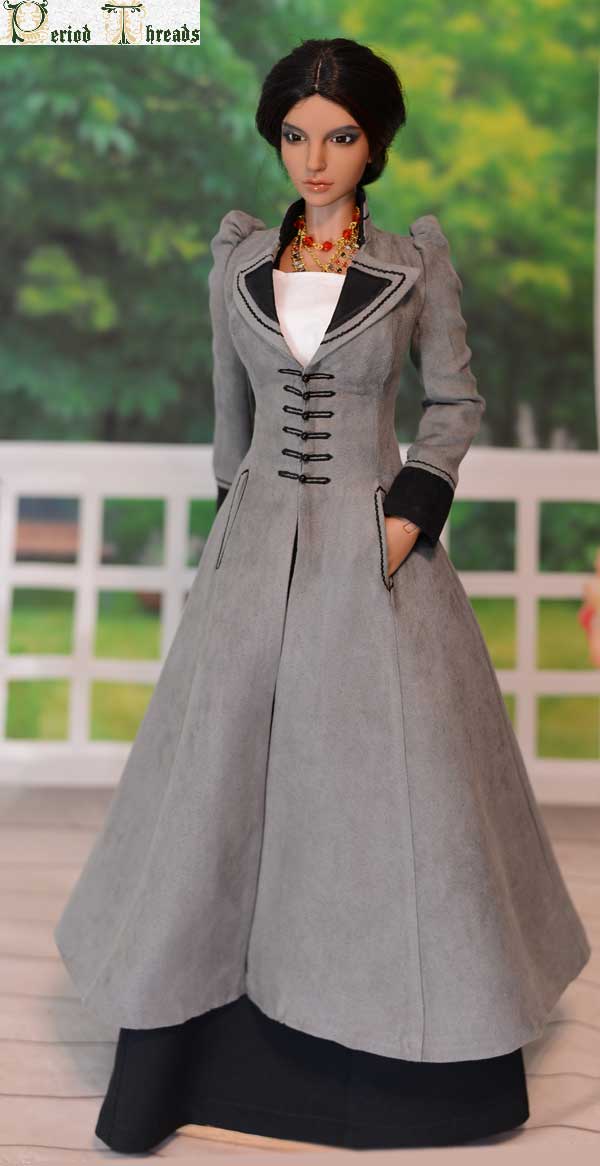 opening coat front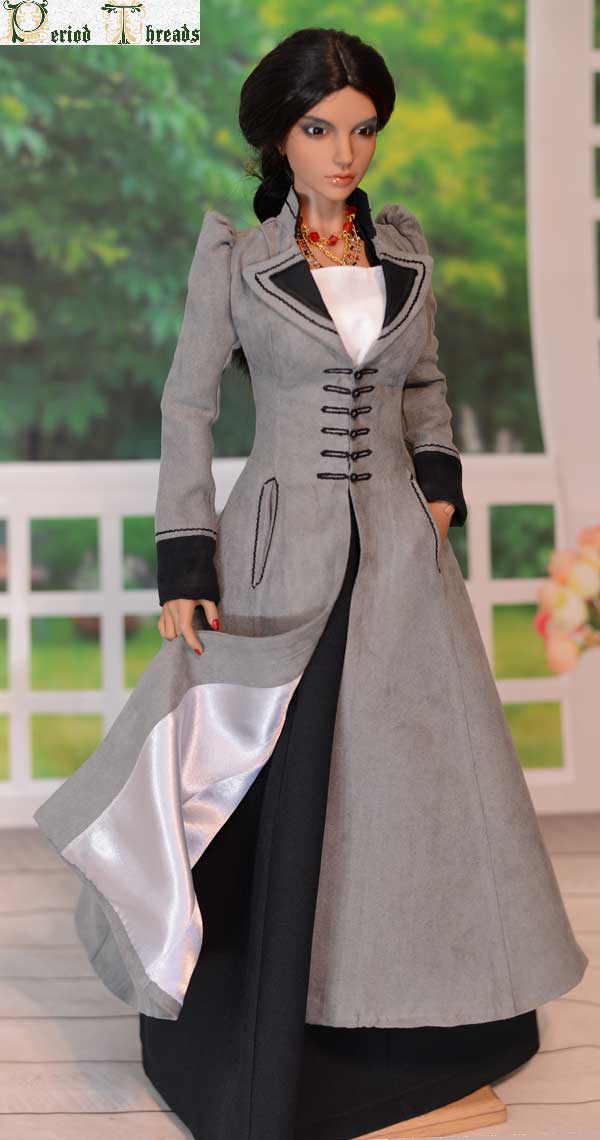 Vanessa Coat with inspiration photo printout!