Outlander Paris Gown - Oct18


This commission was inspired by the "Paris" gown from Outlander Season 2.
The commission included the fitted bodice, skirt, petticoat and panniers for an Iplehouse SIDw 62cm.

Silver "Stormy Sea" handmade 100% silk dupioni fabric was used to create the gown. The fitted bodice is lined in silver Nelona cotton batiste. The fabric and bodice lining were stiffened with interfacing. Narrow silver 100% silk ribbon crosses the front of the dress, as in the Outlander photos. The bodice back fastens with four small snaps.

The silk dupioni skirt features dense cartridge pleating at the waist. Approximately 140 pleats are made; each pleat was handsewn with two stitches to the waistband. The skirt was cut extra wide - to be worn over panniers and a petticoat (or two). Two snaps close the waistband, with one small snap on the placket.

The white broadcloth petticoat was made with a full 60" width of fabric tightly pleated into a narrow waistband. As requested, it was made in a regular skirt pattern - so when worn with panniers, the sides will be a bit shorter than the front/back.

The white batiste panniers were made in two halves - per the period pattern I scaled. The panniers have three 'bones' and narrow white poly ribbon ties which set the pannier width.

My Iplehouse SIDw custom Carina, Small Bust original body, ns 2012, models the Paris gown set in her bare heel feet.



Stormy Sea Silk Gown - Inspired by Outlander Claire Paris gown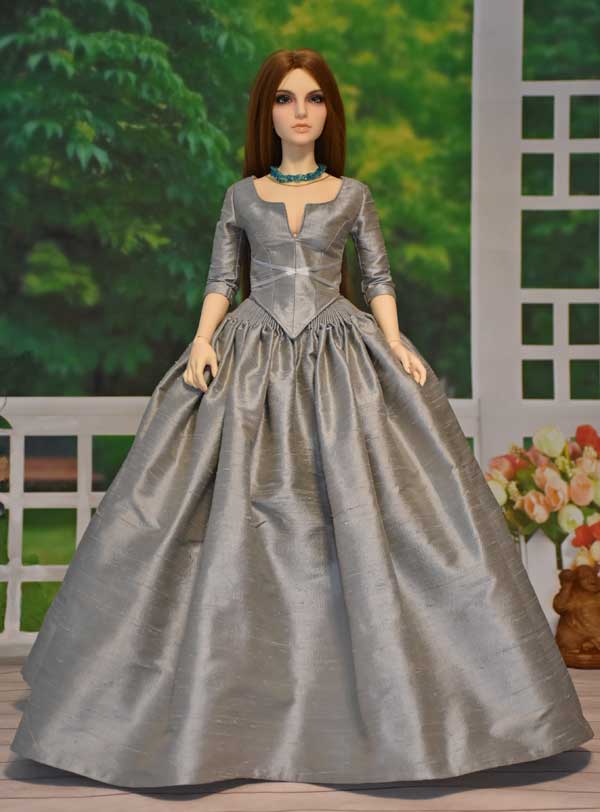 closeup of bodice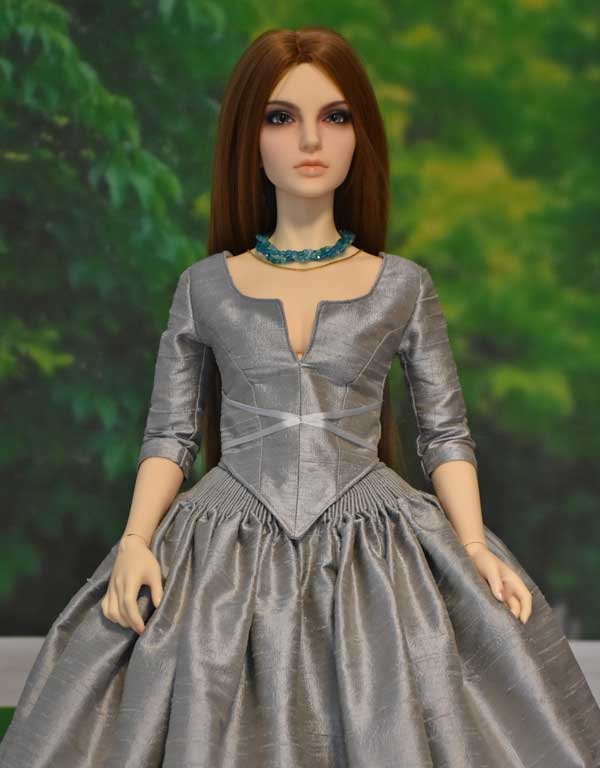 side view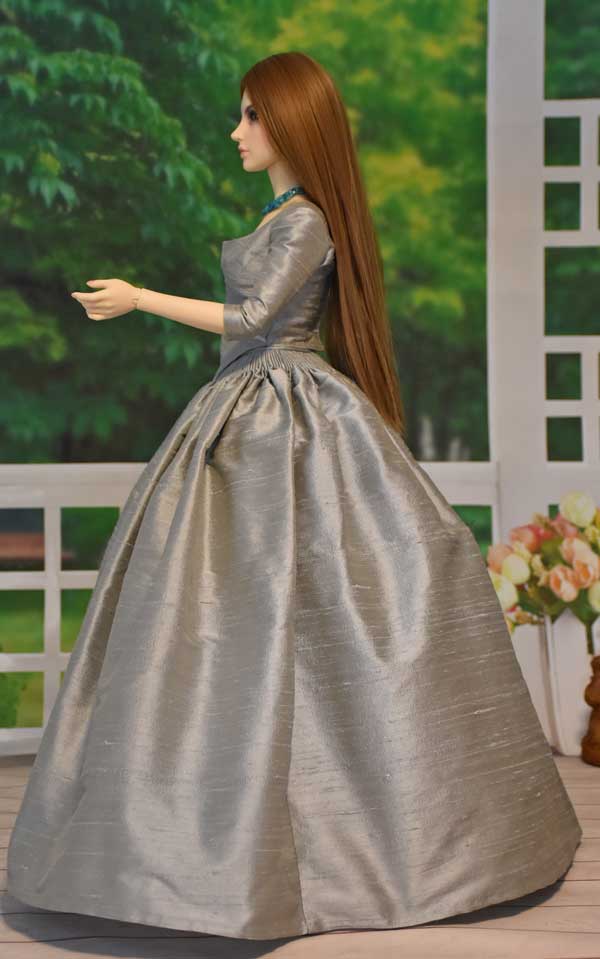 back view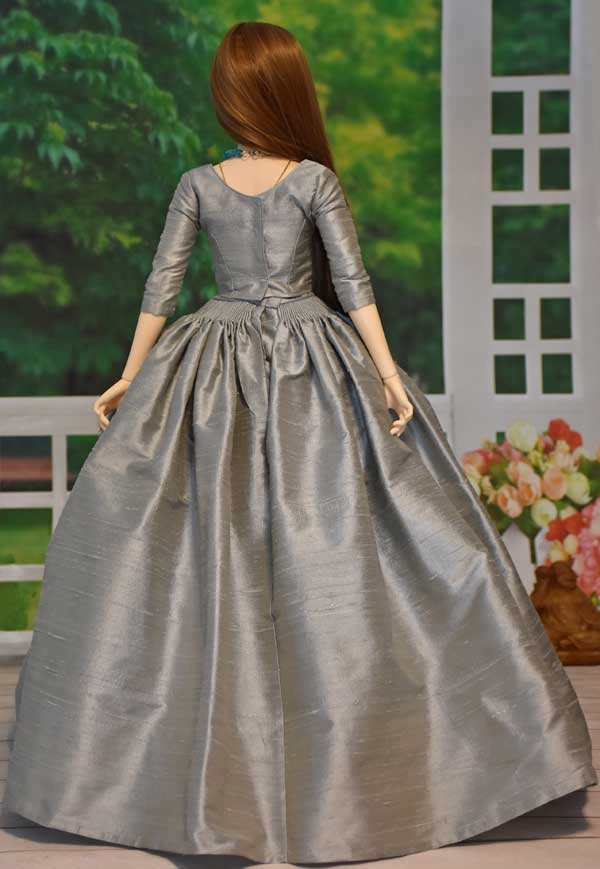 other side view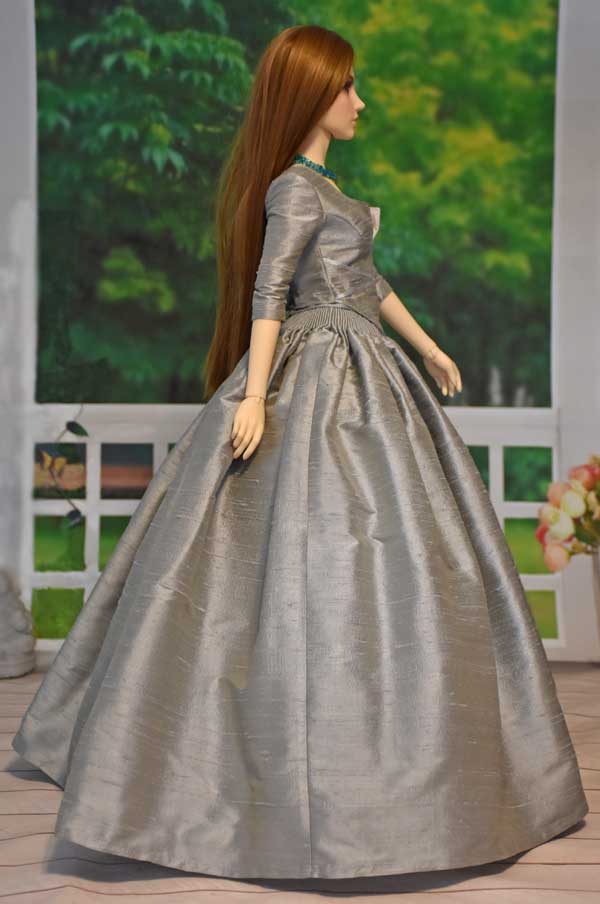 bodice back - open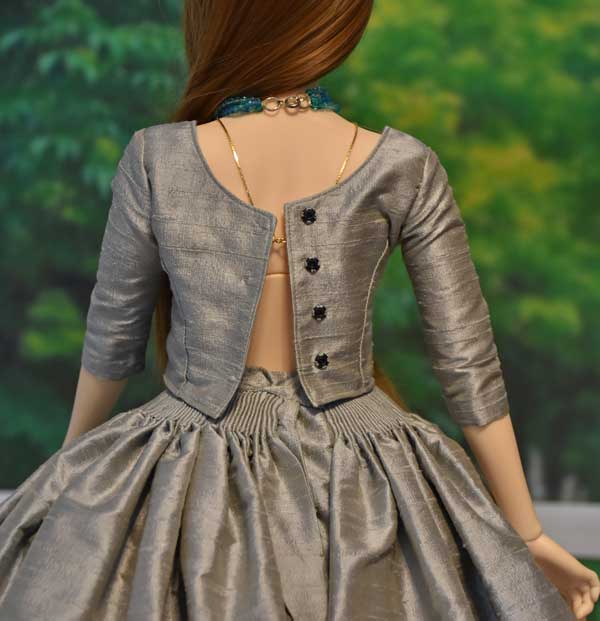 Paris gown cartridge pleated skirt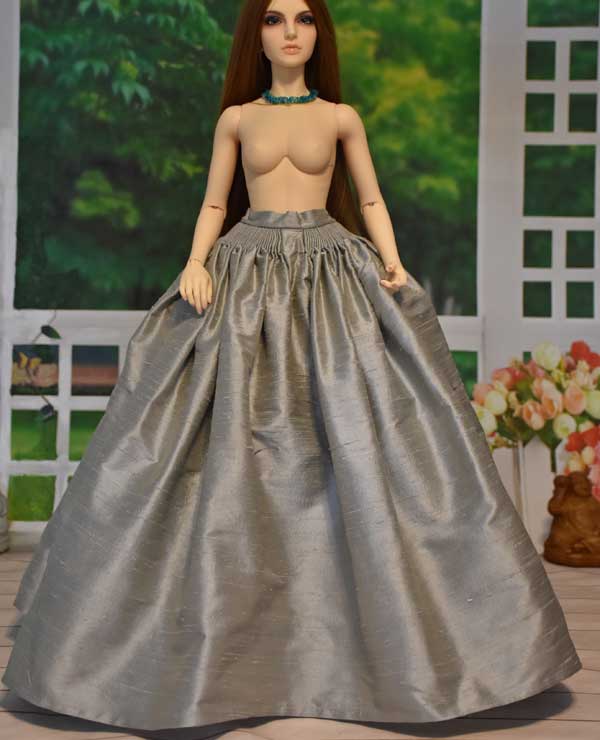 White Broadcloth Petticoat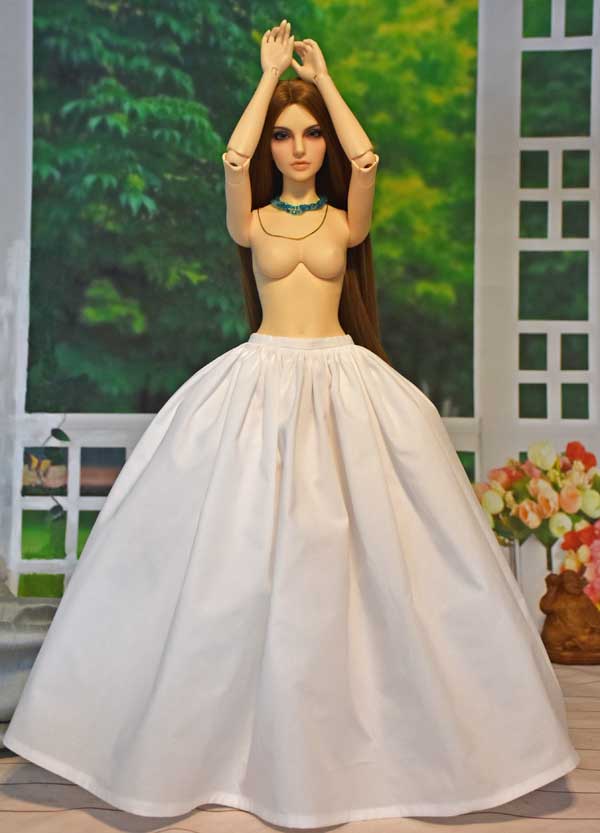 side view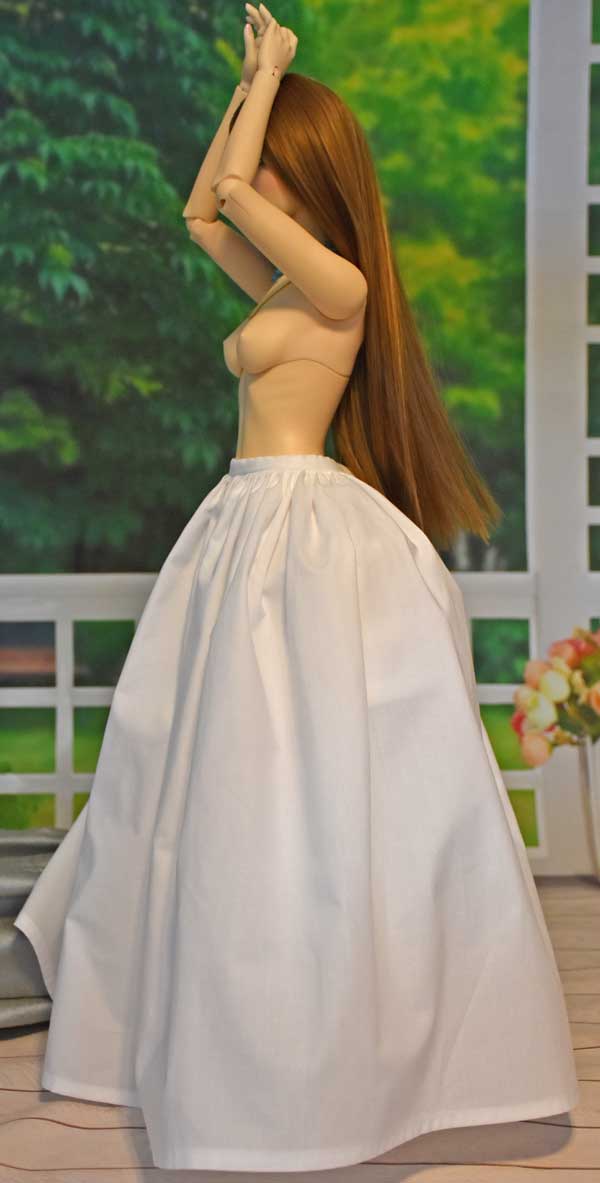 back view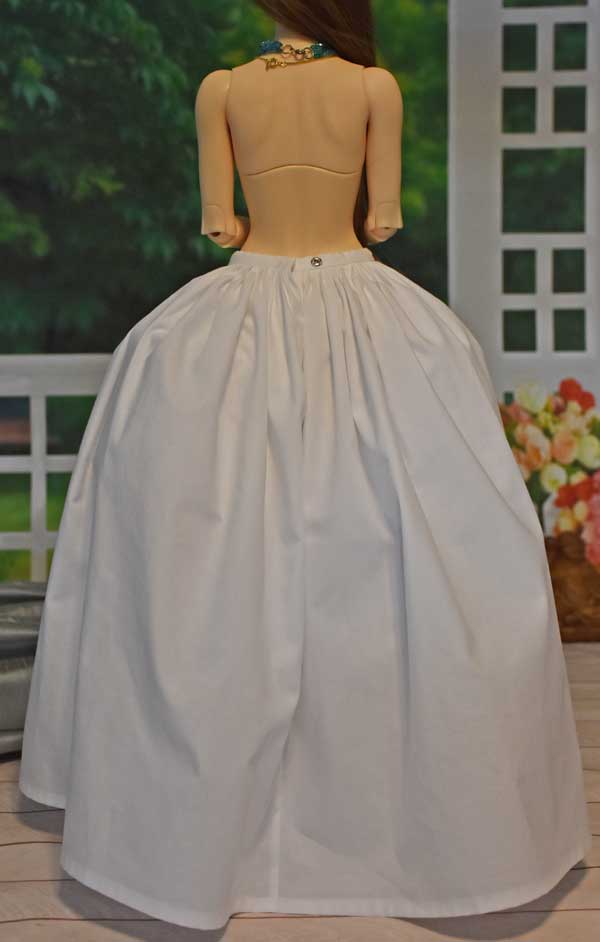 Petticoat worn without Panniers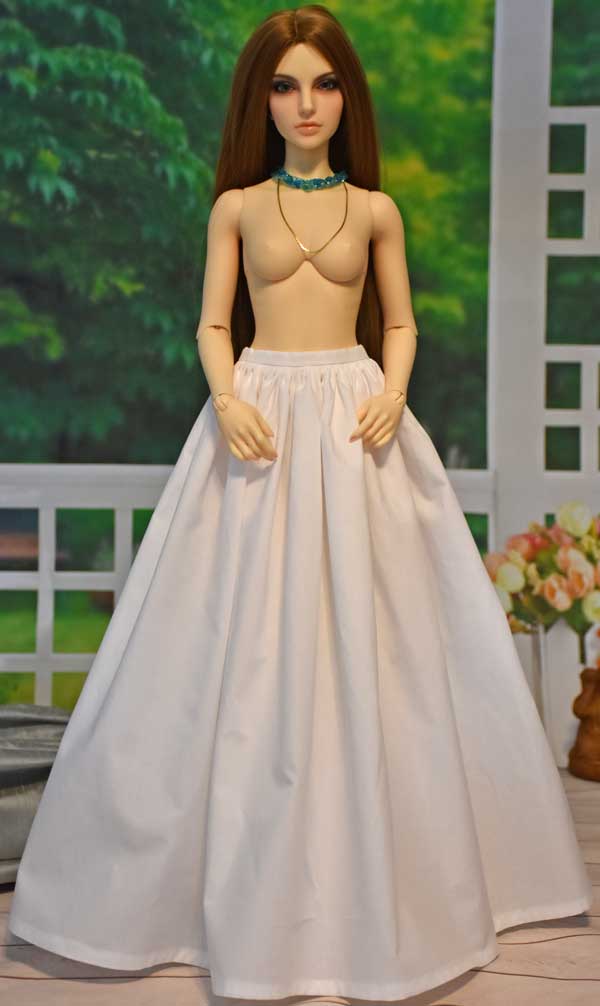 White Batiste Panniers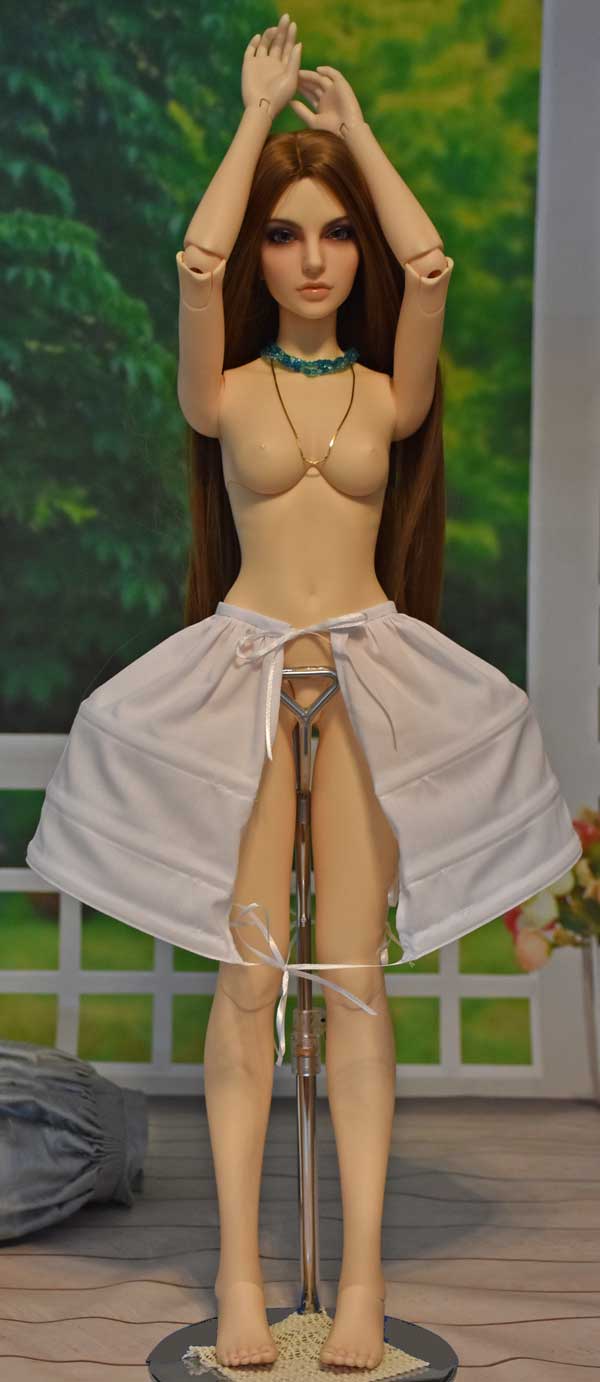 back view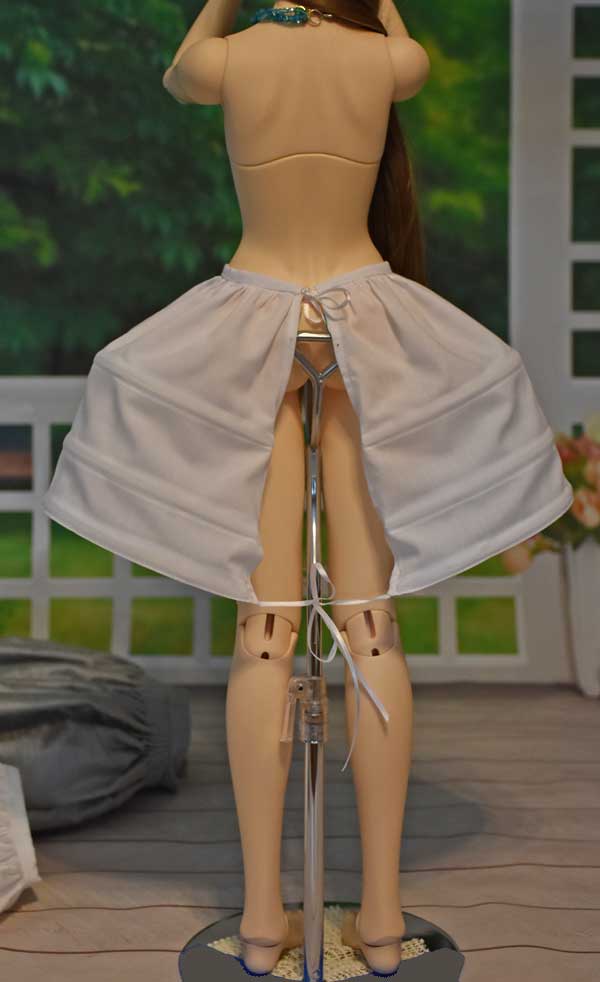 side view


panniers off doll