Pride and Prejudice Regency - JID dress - Mar2016


This commission was for Regency dresses for the Iplehouse JID body (43cm)- inspired by the movie "Pride and Prejudice".

The JID size floral print Regency dresses have just-above elbow length sleeves. The back of the skirt is slightly gathered in each dress. The dresses close with two tiny snaps. The length of the gowns was set by the doll in JID flats.

The first dress was made with a cream floral fabric. A satin belt was added, using peach ribbon with two narrow green ribbons matching the green in the floral print. The belt closes in back with a single larger snap.

The second Regency dress is a complimentary-tan floral fabric dress. The belt for this dress is a pale pink ribbon and a narrow magenta ribbon matching the flowers in the print. This belt also closes in back with a single larger snap.

The third Regency dress is a white cotton muslin print fabric with a pretty little pink satin belt.

An Iplehouse JID body with large bust is modeling these dresses. Flat shoes are worn.



Cream floral print cotton JID Regency day-dress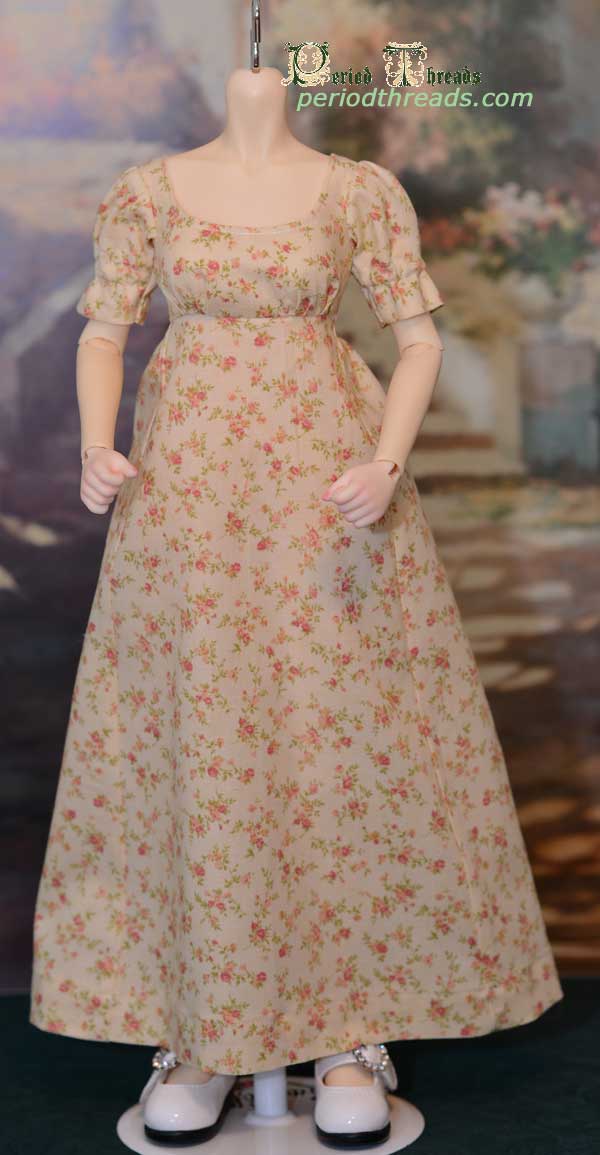 side view - with belt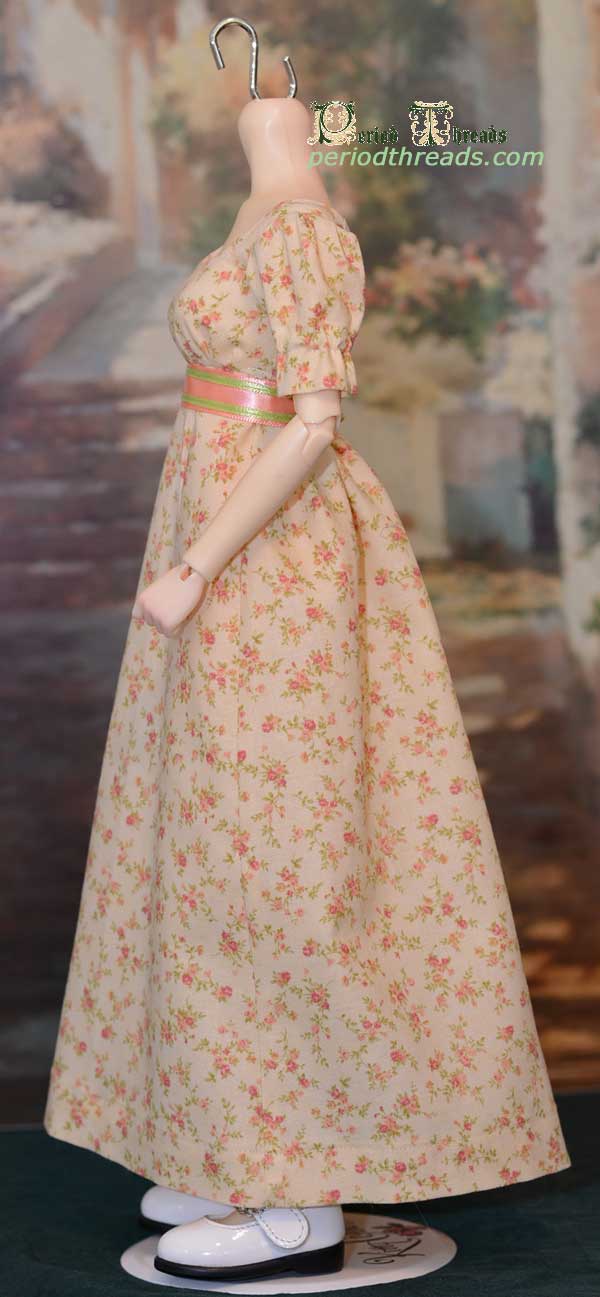 Tan floral print cotton JID Regency day-dress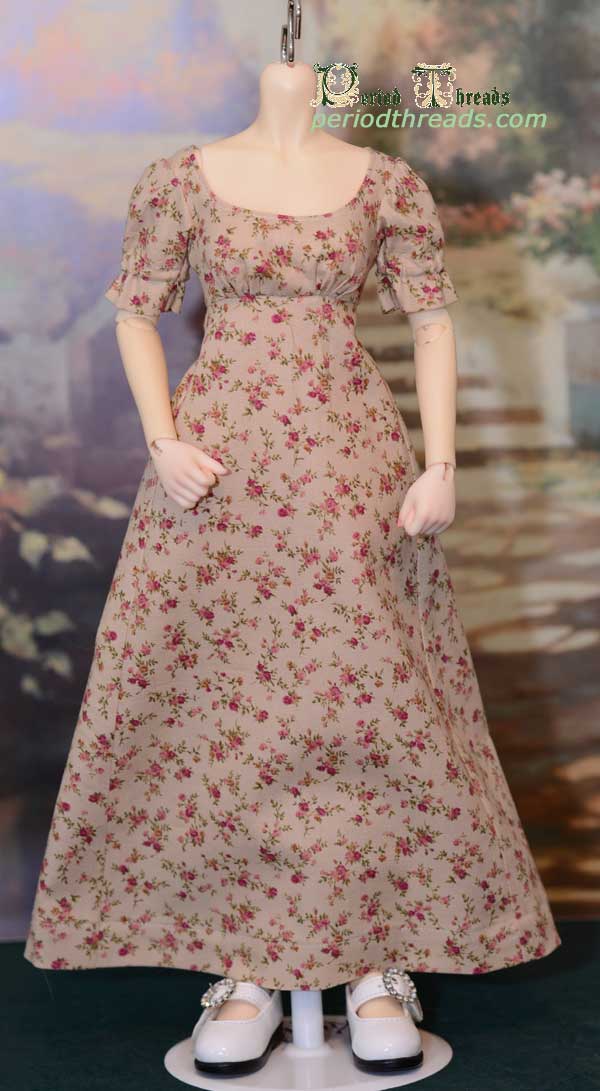 front view - with belt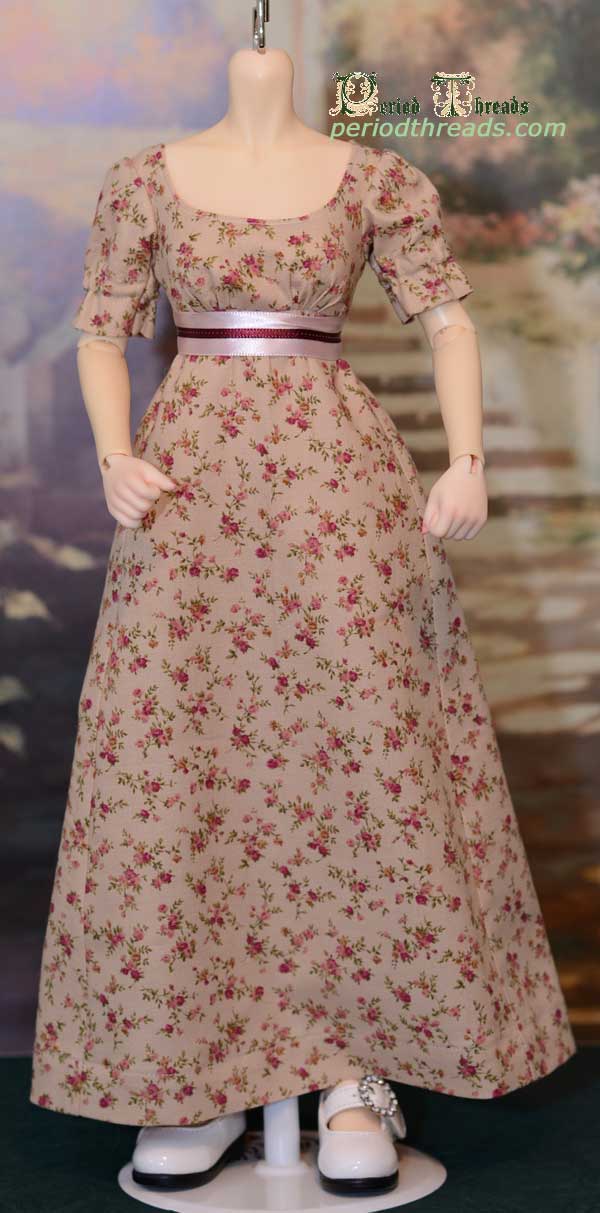 White print muslin JID Regency dress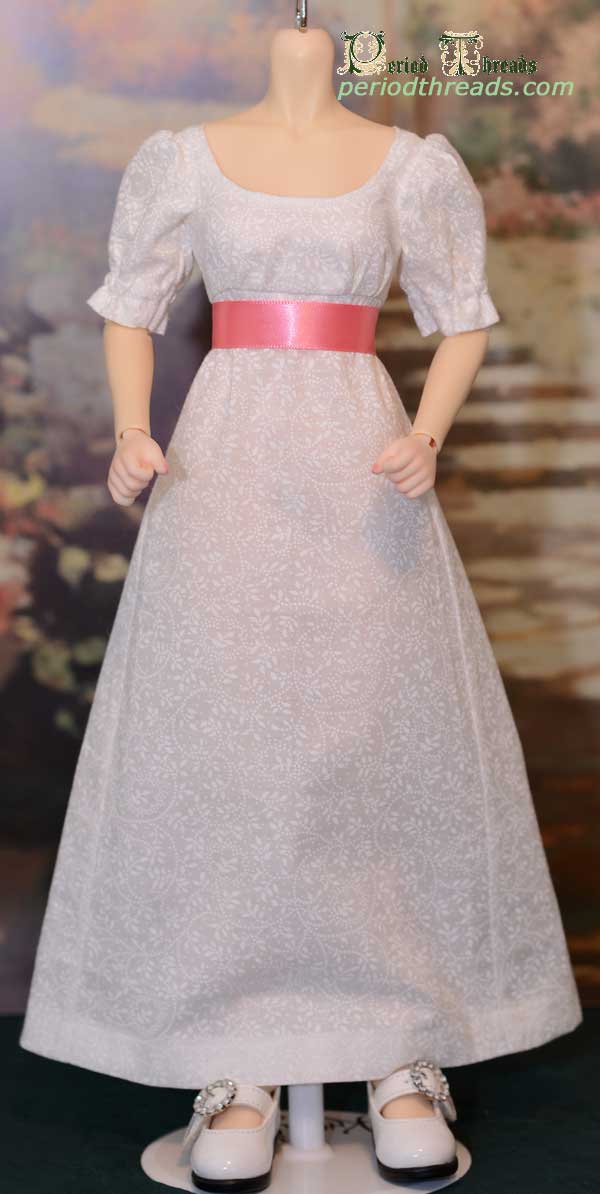 side view - with belt