Pride and Prejudice Regency commission - 2oct15


This commission was inspired by "Pride and Prejudice" movie of Regency gowns for the Iplehouse SID woman doll.

The peach print fabric Regency dress has long sleeves which are open to the elbow and close with two tiny snaps each. The back of the gown has two tucks each side at the raised waist and closes with two snaps. The length of the gown was set by the low heeled Iplehouse shoes - and the toes are visible at the front when wearing the heels.

A lightweight shawl was also made for an previously purchased Regency gown. The shawl was made of chiffon fabric, with tiny rolled hems sewn on all edges. Shown on an nYID model doll.

My Iplehouse SID Doria (custon SID, large bust, peach) models the peach dress while wearing heels. Doria was painted by Iplehouse; she wears 12mm glass eyes and a Monique wig.



Peach print cotton Regency day-dress

left side view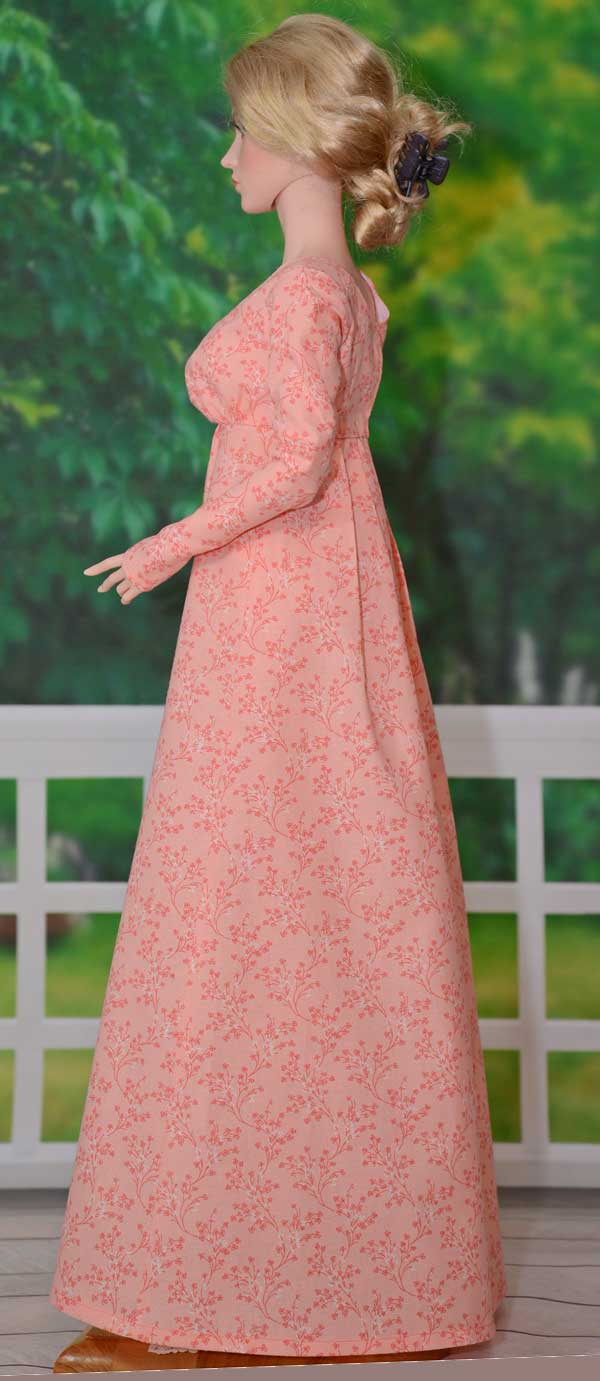 back view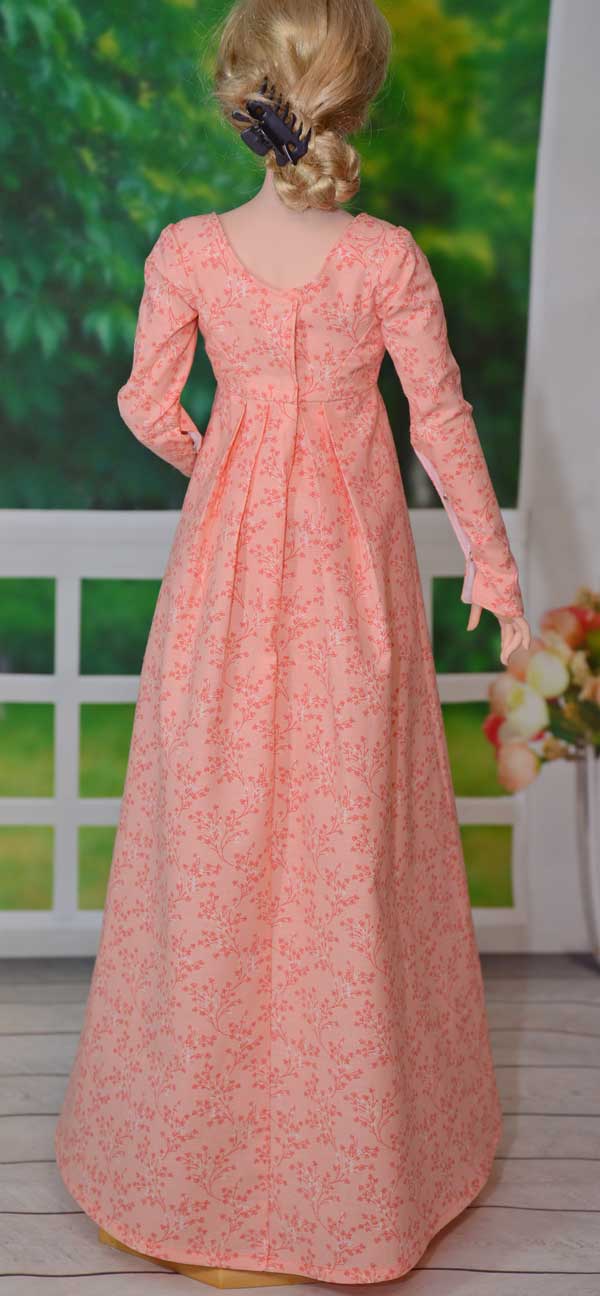 Regency shawl for alternate gown