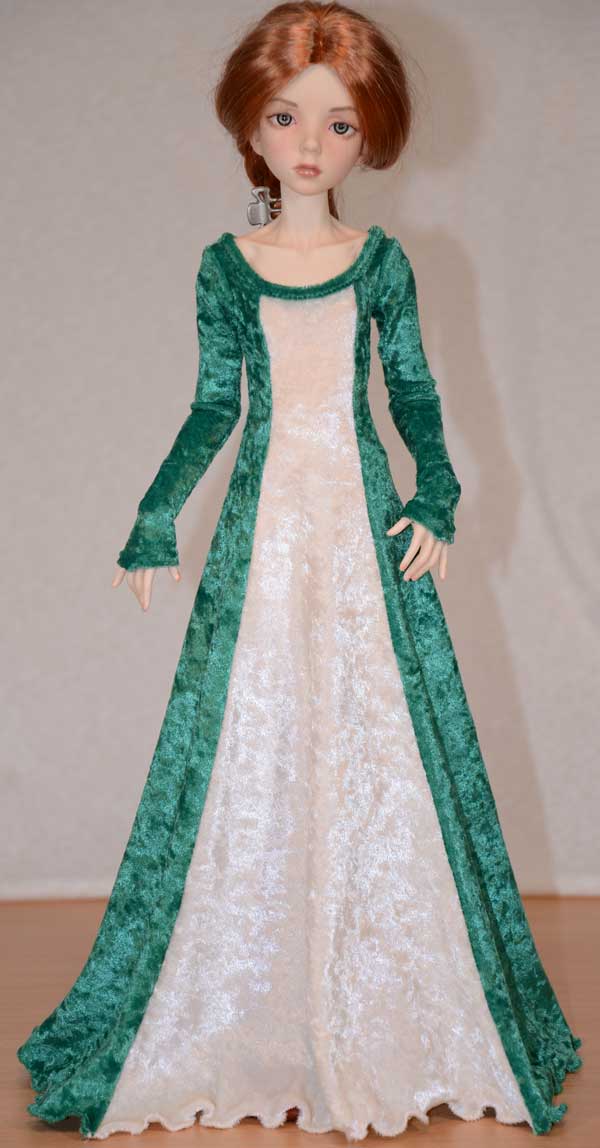 Kelly/Cream

#G52M6 $48.


Description:

This medieval gown was created of lightweight panne' velvet fabric in kelly green which is offset by a center panel of cream. It has a narrow collar. The slender inset sleeves come to a point over the hand. The gown was made with a small train, and the hem finished with a lettuce leaf edge.
To put the gown on, slide up from the feet to waist, ease the sleeves over the hand, then pull up to shoulders.
Two gowns available.

Dollston Elf Soyu models the gown, wearing flat shoes. It will fit similar bodies as the fabric is nicely stretchy.